Looking for an all inclusive trip to Africa? "All inclusive" here is a little different from what you might be used to in Mexico or the Caribbean. High-end African safari lodges include just about everything you could possibly want, but it's best to mix and match different lodges based on your interests, time frame, and budget. That's where our African safari experts come in.
---
What comes with an all inclusive safari property?
The luxury safari lodges we recommend typically include the following:
All meals, tea and coffee, and local brand alcoholic drinks
2 safari activities daily (usually game drives, but sometimes walking safaris or water safaris, depending on the lodge)
Expert guide to accompany you on safari, point out the animals, and share their vast knowledge of the area and its wildlife

Some lodges include a tracker and a guide; the tracker finds the animals while the guide interprets. Other lodges have a tracker/guide who does both jobs.

Daily sundowner cocktails in a scenic spot
Road transfers to/from the nearest airport
Taxes, park entrance fees, and conservation fees
Laundry service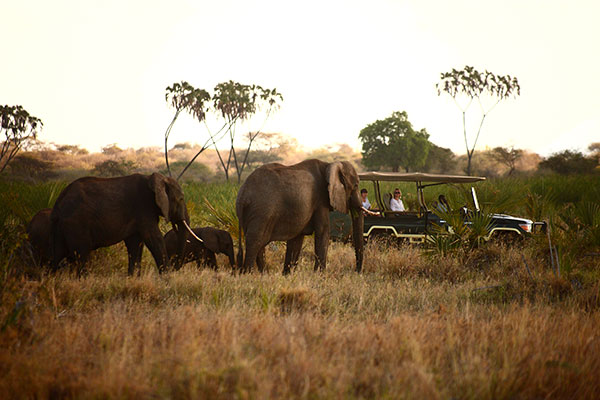 Most safari lodges include 2 game drives per day. Image: Joy's Camp, Kenya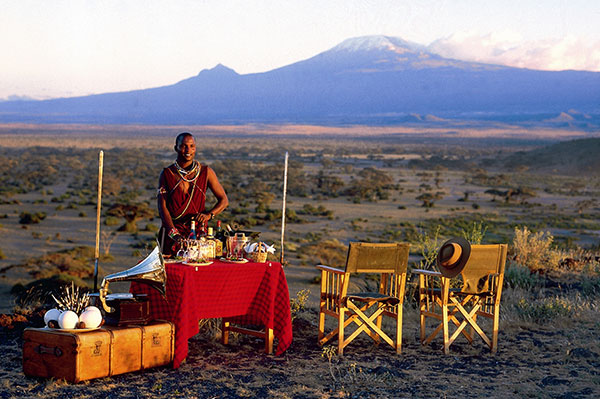 Elaborate sundowner setups each evening are included in your stay. Image: Tortilis Camp, Kenya
What's not included on safari?
This can vary from lodge to lodge, but you should expect to pay extra for the following:
Premium alcoholic beverages
Special excursions like airplane or hot air balloon safaris, village visits, private dinners, etc.
Spa treatments
Tips for your guide and lodge staff

We recommend tipping $15/day for your guide (an additional $8-10/day for your tracker if you have one) and $15/day for lodge staff.
You can leave your tips as a lump sum at the end of your stay in cash or on your card. If you wish to tip in cash and your guide and/or tracker is out, you can leave an envelope for them at the front desk. Most lodges will have a separate gratuities box for the staff where you can leave your tip, which will be split among the staff members.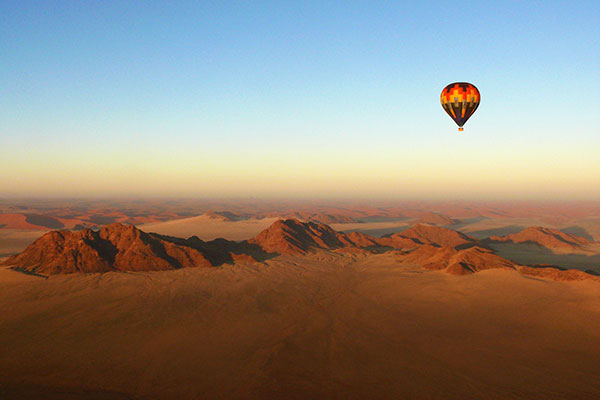 Special excursions like hot air balloons are an additional cost. Image: &Beyond Sossusvlei Desert Lodge, Namibia
Keep in mind…
Safari lodges are located in remote areas, and getting there should be factored into your cost. In addition to flying to Africa, you will likely need a connecting flight to each lodge/park airstrip.
South Africa is the most developed and accessible safari destination. The more remote your destination, the higher the cost will be. See our Top 10 South Africa Tours here!
The 4- and 5-star safari lodges that we recommend have a limited number of guests, so they provide an exclusive safari experience and really make you feel connected to your natural surroundings. Some camps can be extremely small, with only 10 people at the camp at one time, and others have 30-50 suites on the premises. All of them are designed to provide an air of privacy, seclusion, and harmony with nature.
You will likely stay a few nights in a city such as Cape Town or Nairobi before heading out to your safari destination. Hotels in the city will not be all inclusive.
No two lodges or camps are the same! Read more about how to choose the best safari camp.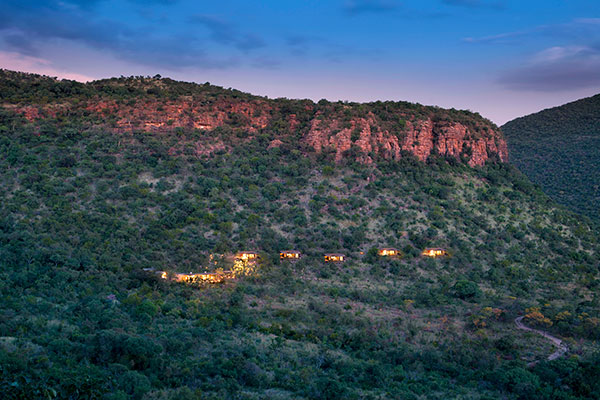 Safari lodges offer 5-star luxury in the midst of extremely remote locales. Marataba Trails Lodge, South Africa
---
At Africa Endeavours, we get to know you before we start planning your journey. Once we know your personality, travel style, budget, and timeframe, we work with you to create a completely handcrafted luxury safari that exceeds all expectations. Contact us to start planning!