Africa Endeavours is committed to sustainable travel that creates life-changing moments. We take pride in crafting an unforgettable safari vacation for each and every client, and we never compromise on quality or safety.
Each Africa Endeavours safari comes with unrivaled expertise, VIP service, and special touches designed to surprise and delight. In addition, we choose partners who give back in meaningful ways—so you can experience the wonders of Africa and make a positive impact for generations to come.
---
Good for the World
When you safari responsibly, you create positive change. Each safari lodge contributes differently, but typically, your funds go toward…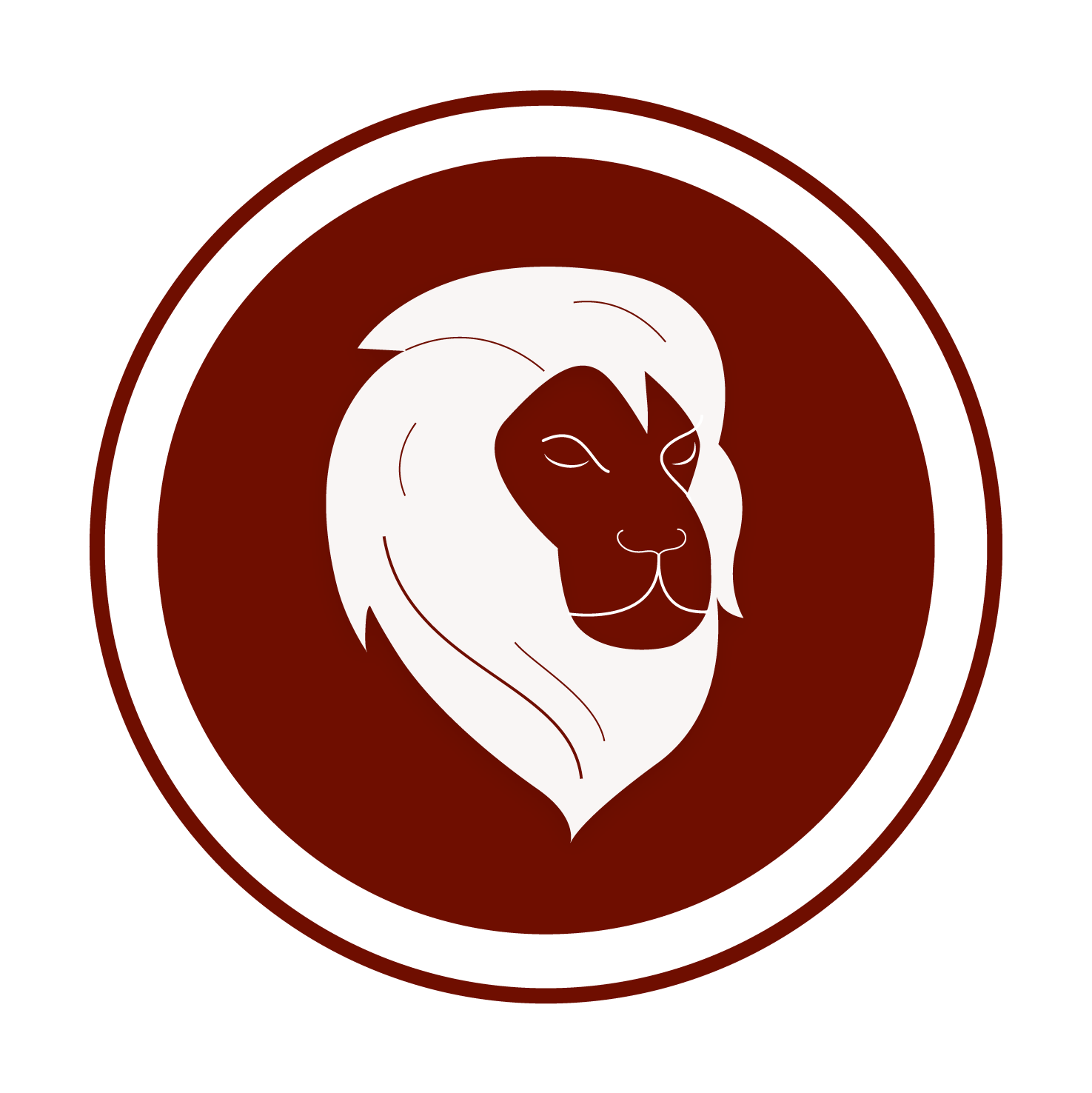 Environmental Conservation
Each safari funds anti-poaching units, wildlife research, and human-wildlife conflict resolution. Our partners are pioneering protectors of Africa's unique environments and wildlife.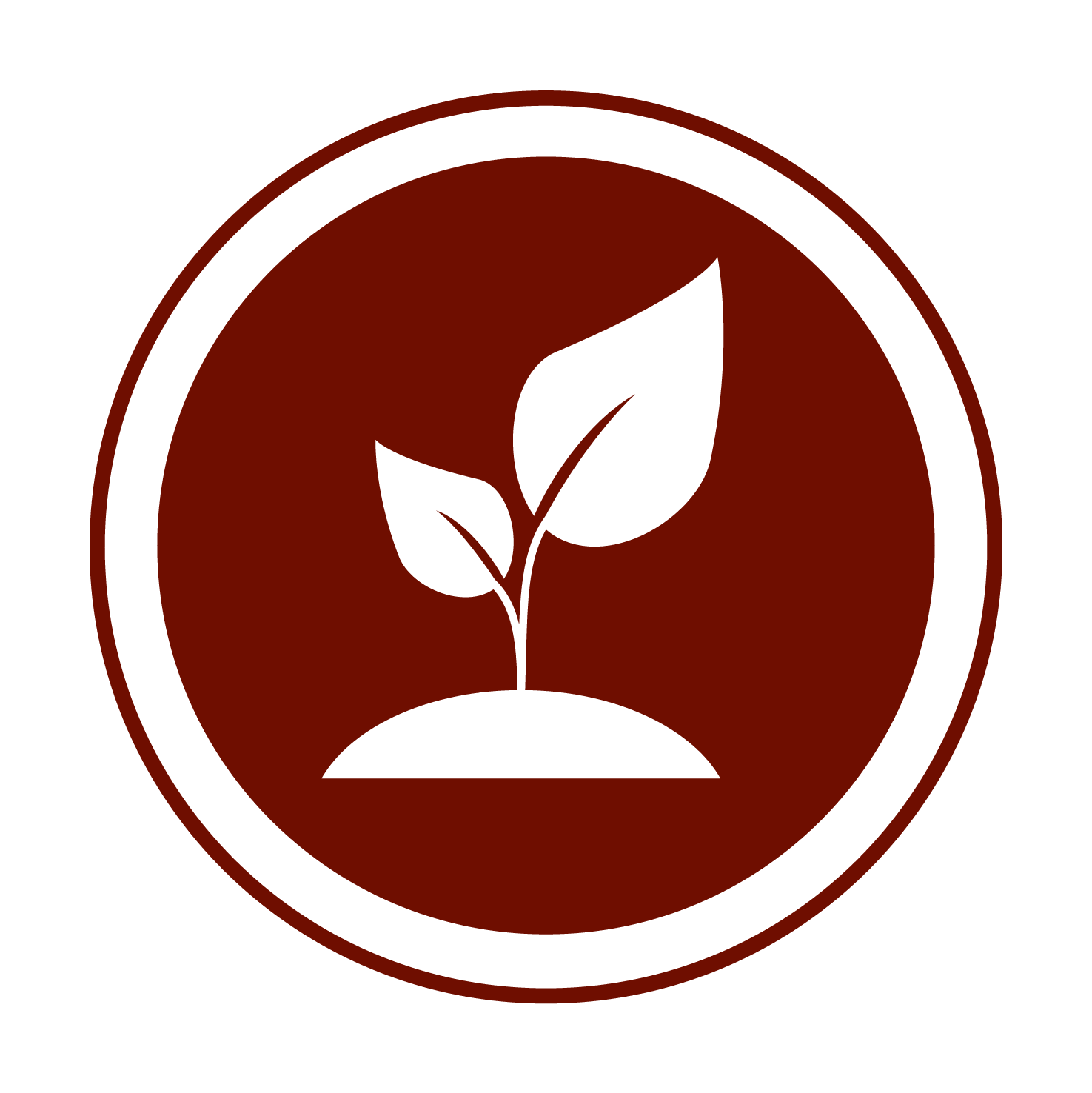 Sustainability
We choose safari lodges that go the extra mile to make their properties sustainable. Many camps offer a back-of-house tour where you can witness the extraordinary ways they're lightening their environmental footprints.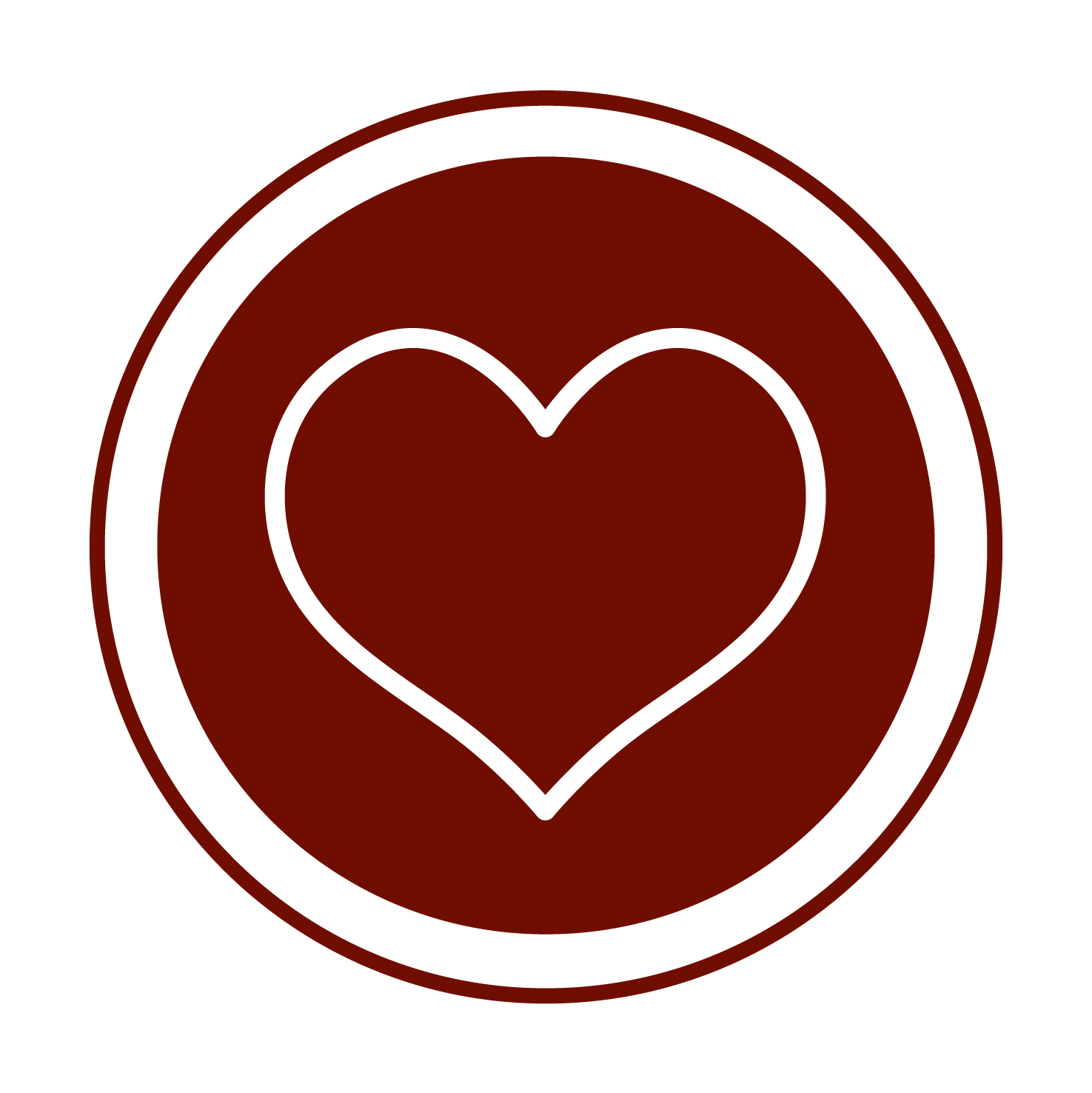 Community
Behind the scenes, our partners in Africa fund thousands of community projects, from schools to women-empowering business ventures. We are always discovering more organizations on our travels, and we'll work them into your itinerary whenever possible.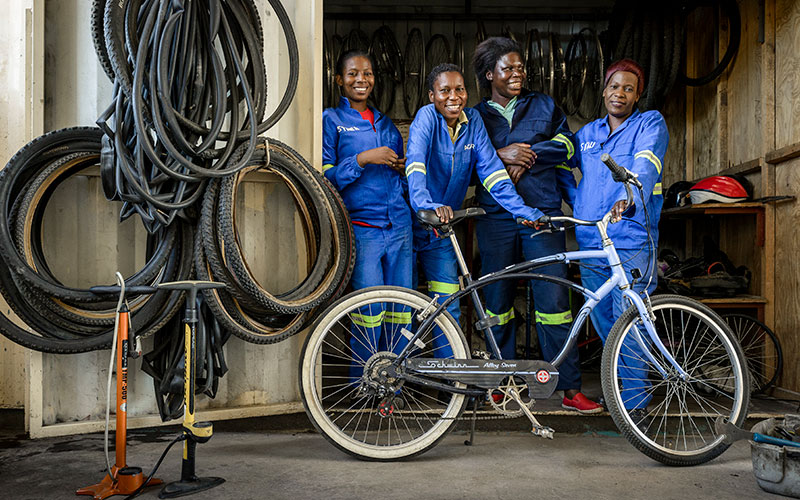 The women of Chipego Bike Shop in Zambia—one of the many innovative ventures you can support when you travel with us.
---
Good for You
When you're exploring Africa's unique—and extremely vulnerable—environments, sustainability and luxury go hand in hand. Having only a small number of travelers on a large, protected tract of wilderness ensures that tourists leave a minimal environmental footprint. It also means you can enjoy the utmost exclusivity in the world's most spectacular places.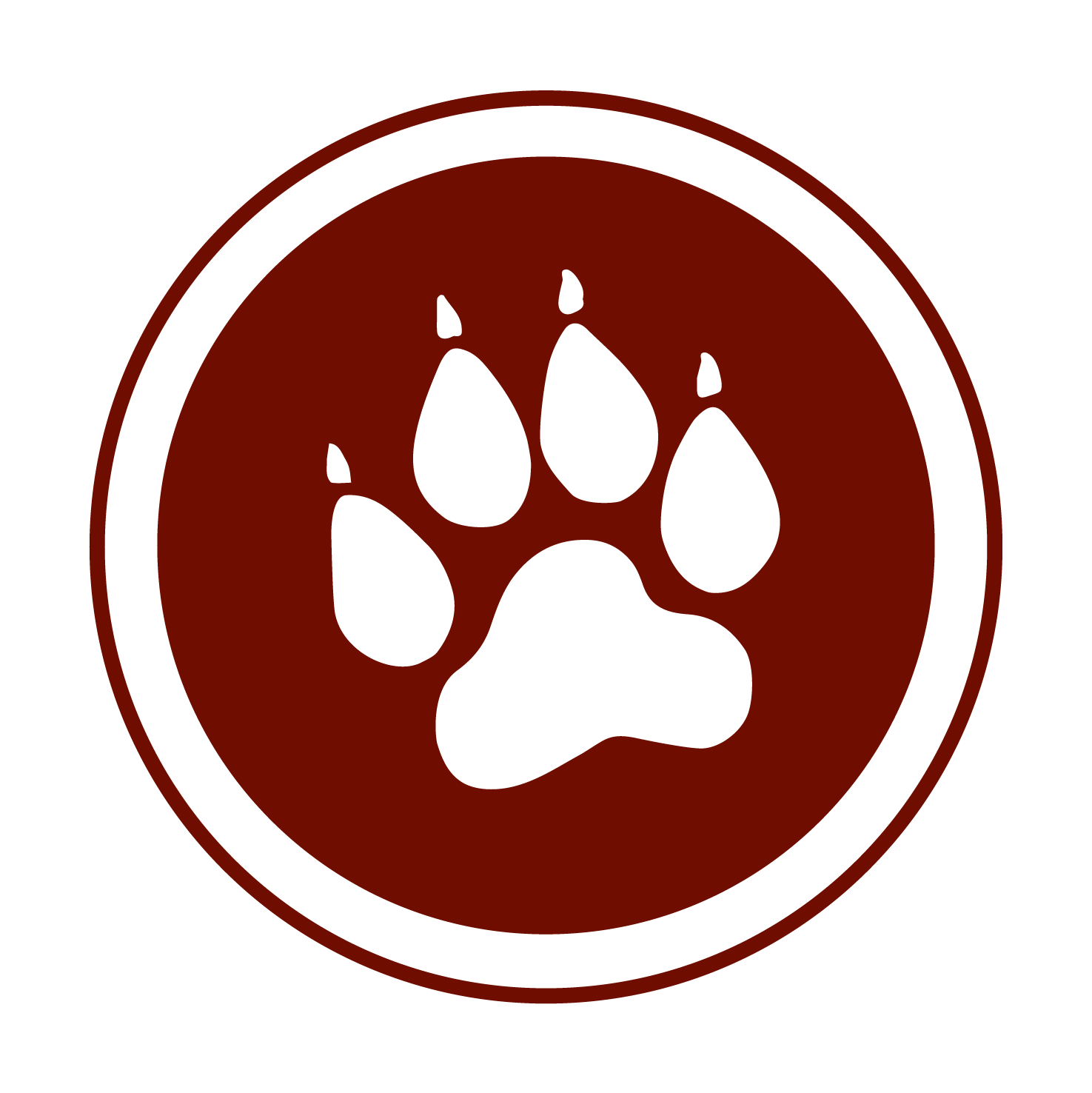 Truly "Wild" Wildlife Encounters
Explore pristine, uninterrupted wilderness with only a handful of other guests. The thrill of tracking a pride of lions on the hunt or watching a baby wildebeest take its first steps is infinitely heightened by the knowledge that only a few lucky travelers are witnessing these special moments.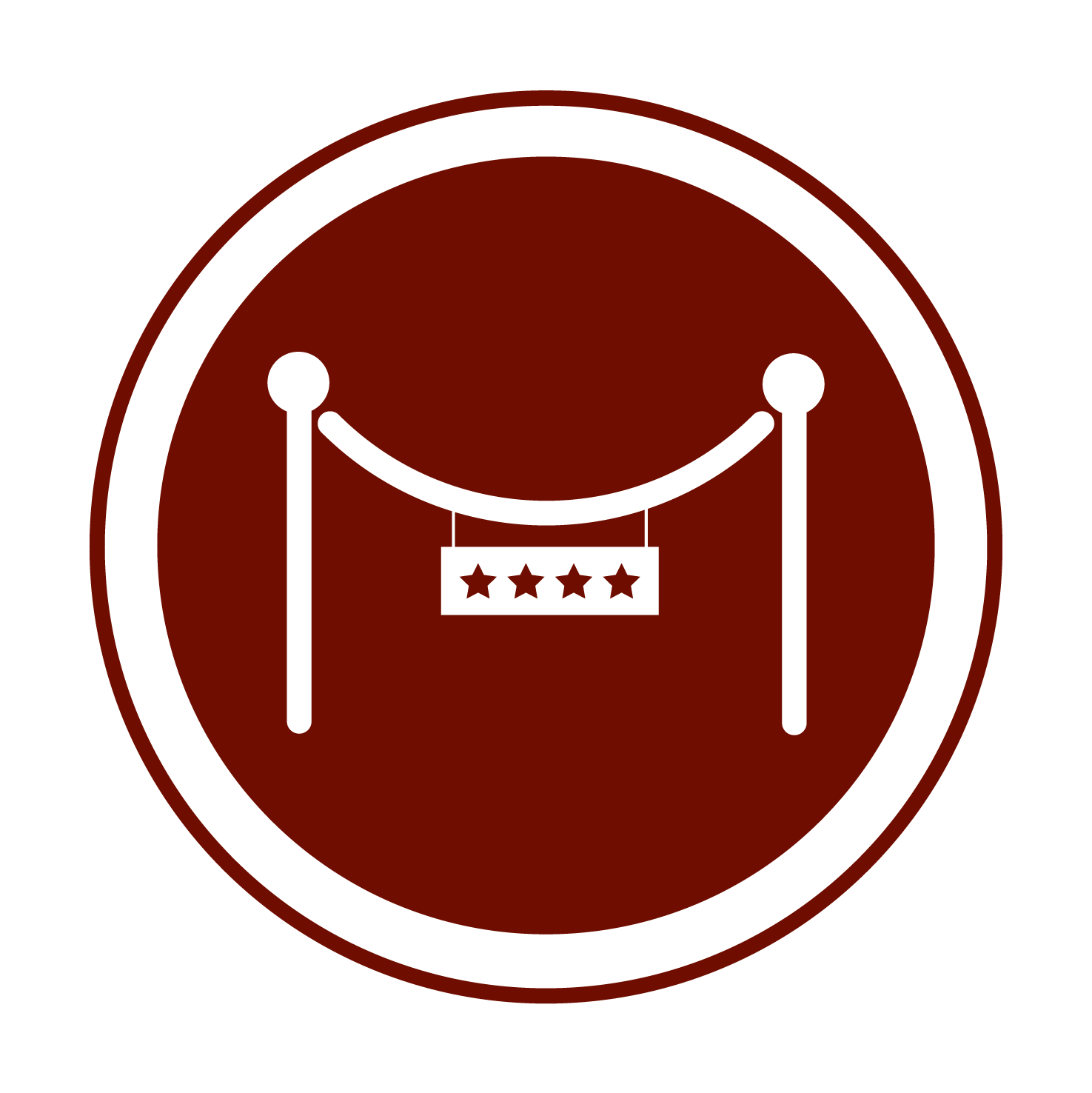 Go Behind the Scenes
At our boutique safari lodges, you can immerse yourself in exclusive and unique experiences. Play hide and seek with canine anti-poaching units, spend an evening with Maasai elders, or get involved with community engagement projects.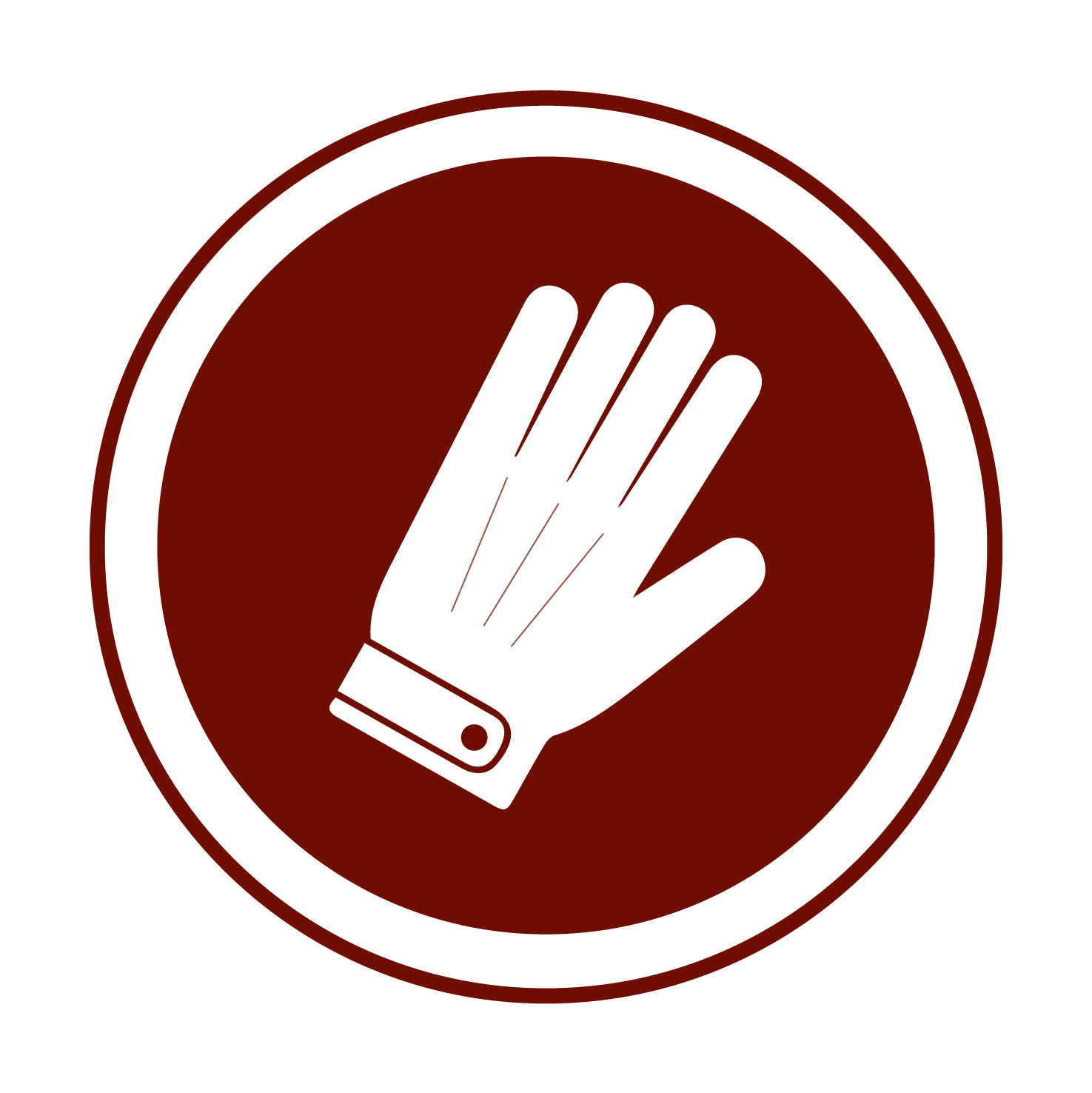 White Glove Service
Our partners in Africa are committed to doing things the right way—whether that means using sustainable building materials or going above and beyond to make your stay unforgettable. We vet each property to ensure the experience is up to the highest standards.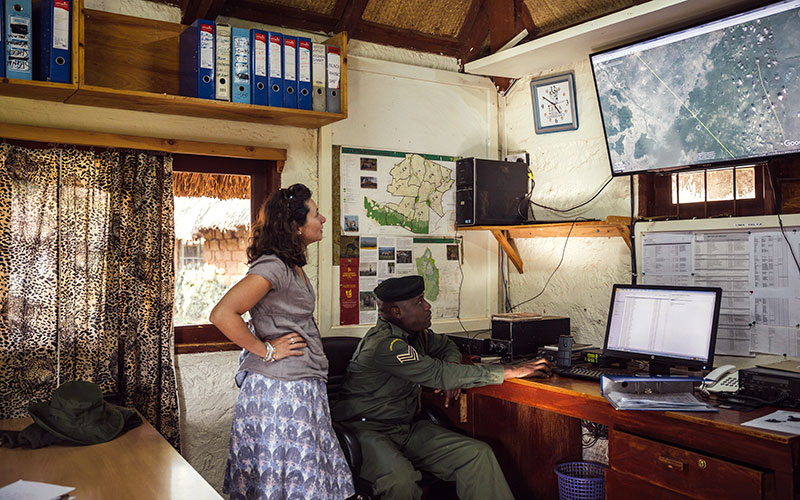 Our trips take you behind the scenes of Africa's top safari lodges. For example, you can visit the security headquarters at Lewa Conservancy for a fascinating look at how their anti-poaching teams protect the local wildlife.
---
What We Don't Do
Africa Endeavours does not book hunting safaris, elephant riding, or any other wildlife interactions that are harmful to the animals. We do offer several ethical ways to get up close and personal with elephants, giraffes, rhinos, chimpanzees, and more.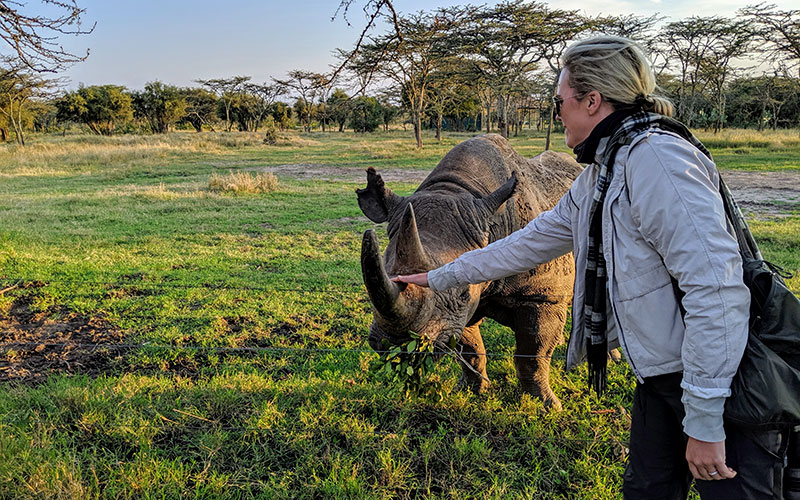 Ol Pejeta Rhino Conservancy in Kenya. Image courtesy of Candice Heckel
---
Giving Back
In addition to the positive impact that comes from each safari booking, Africa Endeavours is committed to raising funds as a company to support causes that are especially near and dear to our hearts. Discover 2 of the wonderful organizations in Africa that you help sustain when you book with us.
Sheldrick Wildlife Trust
Born from one family's passion for Kenya and its wilderness, the Sheldrick Wildlife Trust was established more than 40 years ago and is best known for its Orphans' Project, the first and most successful elephant orphan rescue and rehabilitation program in the world.
For many of our clients traveling to Kenya, we include an elephant fostering fee of $50, which grants you exclusive access to watch the baby elephants being fed in the evening at the Nairobi orphanage. Our clients have fostered dozens of elephants so far.
Uthando
Each trip to Southern Africa includes an automatic donation to Uthando, an inspiring organization based in Cape Town. Uthando funds a wide range of independent projects that empower local communities. Travelers to Cape Town can witness these incredible projects firsthand—ask us about Uthando Philanthropic Tours!