Giraffe Manor: Established in the 1930's, this historical manor has garnished worldwide attention over the last 8 years for its very tall and slender residents. You have likely seen your favorite celebrity or Instagram influencer on the property feeding giraffes from their breakfast window but when you inquire it is a two-year waitlist! Today, I have great news, there is availability – for this year!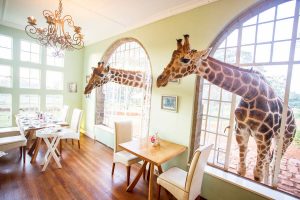 Due to the recent pause in travel, a small timeline of availability has opened to the public. Yes, you too can enjoy high tea with your new spotted friends in the gardens. And more so, you can catch the end of the migration by combining Giraffe Manor with Sala's Camp in the Mara with few vehicles this is truly a once-in-a-lifetime experience. And perhaps extend your trip to head North to Lewa Conservatory to see rhino or visit the Samburu at Sasaab. Kenya is a large country with ample experiences and a variety of topography to explore.
Click here to see what this dream trip looks like with Giraffe Manor and the Mara.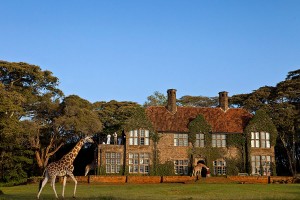 Need any more inspiration to visit Kenya this year? Betty has given birth to an adorable and perhaps cheeky new addition, the littlest Rothschild giraffe.
If this year is not in the cards for you, no problem. We still have an "in" for the following years – but do be prepared to plan at least one year in advance to secure space. Reach out today to plan your getaway!