East Africa Safari Travel
East Africa beckons to adventurous travelers seeking a classic Out of Africa experience. From the impossibly vast plains of Kenya and Tanzania to the gorilla-inhabited mountains of Uganda and Rwanda, East Africa is wonderfully wild and free—just as you imagine Africa to be.
Want to plan a luxury safari to East Africa? How about a fabulous beach getaway? Our Africa travel experts will help you handcraft your dream trip!
Kenya and Tanzania Safari Vacations
Want some inspiration for your East African safari? Our luxury travel designers have been on safari all over Kenya and Tanzania. See some of their favorite moments in our travel video above!
---
Kenya boasts spectacular safari experiences, with wildlife and scenery straight out of The Lion King. See elephants, lions, rhinos, cheetahs, and large herds of plains game on safari; eat breakfast with giraffes at Giraffe Manor; soar over the plains in a hot air balloon; and enjoy authentic cultural interactions with the Maasai and Samburu tribes. View Kenya Vacation Packages →
Tanzania is home to world-famous safari destinations, including the Serengeti, Ngorongoro Crater, Lake Manyara, Tarangire, and more. Here, you'll also find Mt Kilimanjaro, the highest mountain in Africa; "tusker" elephants known for their exceptionally large tusks; beautiful beaches and rich history in Zanzibar; and plenty of opportunities to connect with the local cultures. View Tanzania Vacation Packages →
If you have the time and budget to combine both countries, explore our Kenya and Tanzania safari tours so you can see a little bit of everything!
The Great Migration
Each year, the Great Migration of wildebeest travels from the Serengeti in Tanzania to the Maasai Mara in Kenya and back again. It's the largest animal migration on earth, with over a million wildebeest thundering across the plains—and predators like lions, cheetahs, hyenas, and crocodiles waiting eagerly to take advantage of this moving feast.
Mobile camping is popular to ensure that visitors are in the right place at the right time to witness the Great Migration. These tented camps are spacious, contain real beds and showers, and are fitted with every luxury you could imagine.
---
Best Time to See the Great Migration
Kenya and Tanzania offer incredible wildlife viewing all year round, but if you're hoping to see the Great Migration, timing is key!
July to August: Catch dramatic river crossings in the Maasai Mara of Kenya. The park is very busy at this time of year, so we recommend staying at one of the adjoining private reserves to avoid the crowds
August to October/November: The Great Migration begins to move south. River crossings in the Maasai Mara are smaller and less dramatic
October/November to March: Thousands of calves are born in the south-central Serengeti, which means plenty of predator action
April to June/July: The Great Migration moves to the more northwestern corner of Serengeti National Park before crossing into the Maasai Mara
Why Africa Endeavours?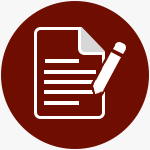 Handcrafted itineraries by Africa travel experts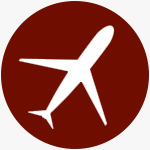 Hassle-free flights, accommodations, activities, and transfers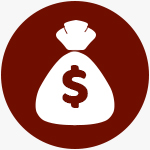 Unbeatable value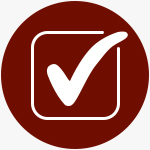 24/7 local support while you travel
Add a Beach!
East Africa is home to some of the most exotic, picturesque beaches in the world. We recommend adding a few nights of beach bliss after your safari vacation—there's nothing like warm, turquoise waters and luxurious beach resorts for a little R&R!
The Seychelles are a bona fide tropical paradise. Imagine beaches of pure white sand, framed by massive boulders and lush jungles. A popular choice for romantic getaways, the Seychelles has several exquisite resorts to choose from. Be sure to check out Le Source d'Argent, the most photographed beach in the world! View Seychelles Travel Packages →
Zanzibar's natural beauty and rich history have made it a soon-to-be-trending beach destination. Relax on the idyllic northern beaches, discover delicious spices, learn about the slave trading history of Stone Town, see red colobus monkeys in the wild, and more on this eclectic island off the coast of Tanzania. Inquire About a Tanzania and Zanzibar Vacation →
The Maldives are perfect for a romantic, secluded getaway in an overwater bungalow! Most of the resorts here are located on their own small islands, and each one boasts its own lagoon and coral reef. View Maldives Travel Packages →
Gorilla Trekking in Rwanda and Uganda
Encountering majestic gorillas in the wild is truly a life-changing experience. No other wildlife interactions can compare. This is no cookie-cutter zoo experience; with the help of expert local guides, you'll trek through dense, remote jungle until you find a family of wild mountain gorillas. Several of our luxury travel designers have made the trek in Uganda and Rwanda. Get in touch to receive firsthand advice and start planning your own adventure! View Gorilla Trekking Travel Packages →
Where to Go Gorilla Trekking: Rwanda vs Uganda
Rwanda: Quick and Easy
Rwanda is considerably smaller than most US states. The world-famous Volcanoes National Park, home to half of the world's remaining population of wild mountain gorillas, is only a few hours from the airport. This means less time and money spent traveling around the country.
The cost for a gorilla trekking permit in Rwanda is steep—$1,500 USD per person, compared to $600 USD in Uganda—but the reduced travel costs can make up the difference. View Rwanda Vacation Packages →
Uganda: More to Explore
Uganda is a larger and more far-flung country, offering diverse attractions. Bwindi Impenetrable Forest is an exceptional destination for gorilla trekking, but you can also go chimpanzee trekking in Kibale, see tree-climbing lions in Queen Elizabeth National Park, explore Murchison Falls, and see elephants on a water safari! View Uganda Vacation Packages →
Suggested Itineraries