I used to think sleeping in tents equaled sleeping on the cold ground with no bathroom or the comforts of home. But that all changed when I experienced private, luxurious mobile camping in Tanzania. It turns out, not all tents are created equal!  
Mobile camping is safari at its purest form. Imagine relaxing in your own private bush camp (complete with private chef, butler, and tent attendant) while listening to the lions and hyenas under the stars. Your tent has its own bed, bathroom, toilet, and private shower. To me, there is nothing better!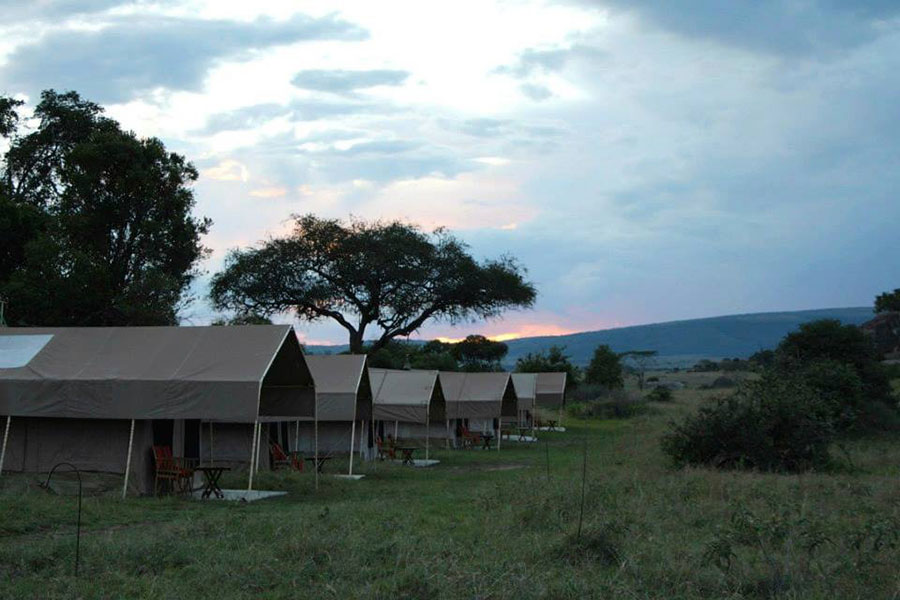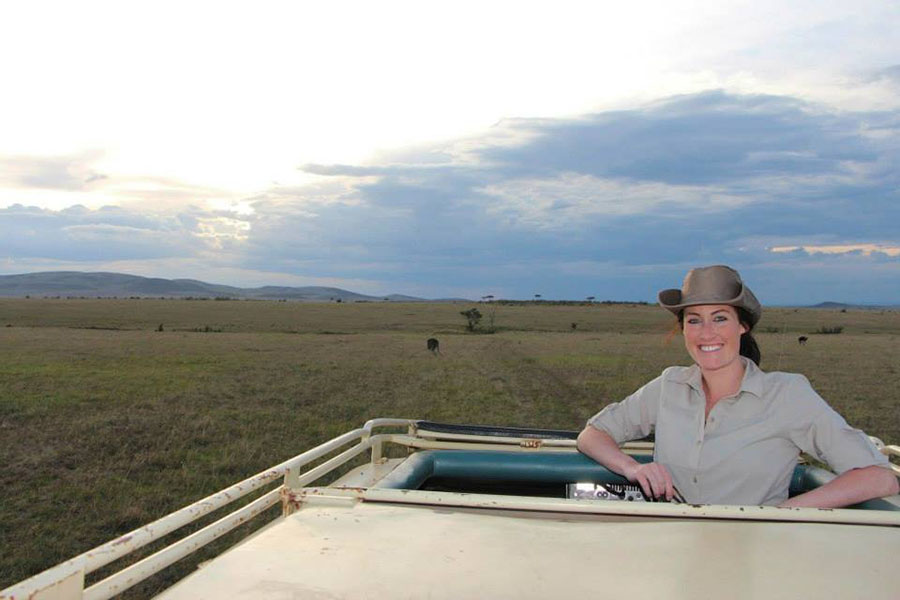 The Mobile Camping Experience
Though it is luxurious, mobile camping in Tanzania or Kenya is certainly meant for the adventurer-at-heart. Enter bucket showers! Bucket showers are showers that utilize a "bucket" of heated water attached to the outside of your tent, providing roughly 5 minutes of hot water that comes out from a shower head (so no, you aren't just pouring a bucket of water over your head!). While it was certainly not what I'm used to, the fact that I could have a hot shower in the middle of the African wilderness certainly felt like "glamping" to me!
Another thing to keep in mind is how remote you are. This often means animals at your doorstep, which is part of the excitement. I woke up one morning to find an elephant outside my tent! Not to worry, though—mobile camps have been operating in East Africa for decades, and they take the utmost safety precautions. The staff will always escort you to and from your tent to make sure you're safe at all times.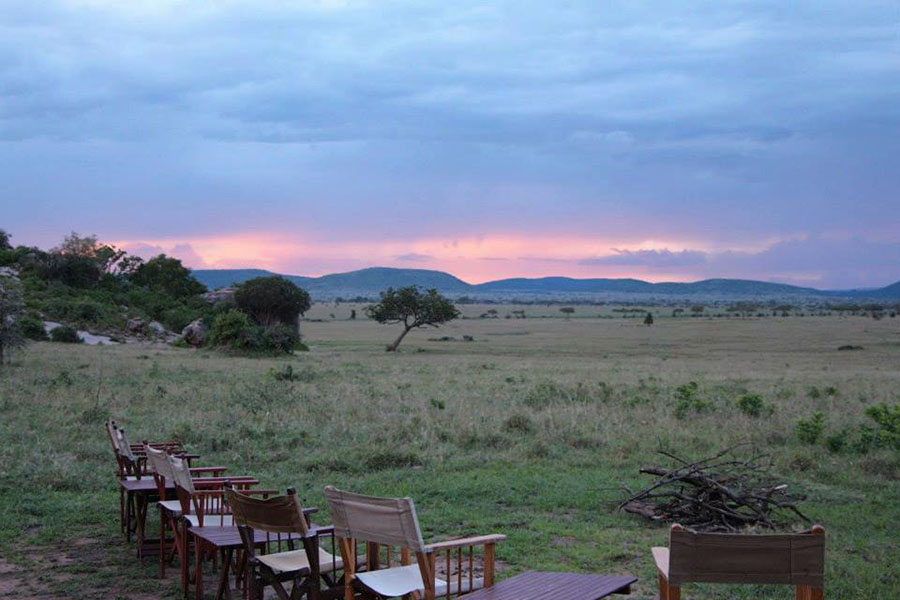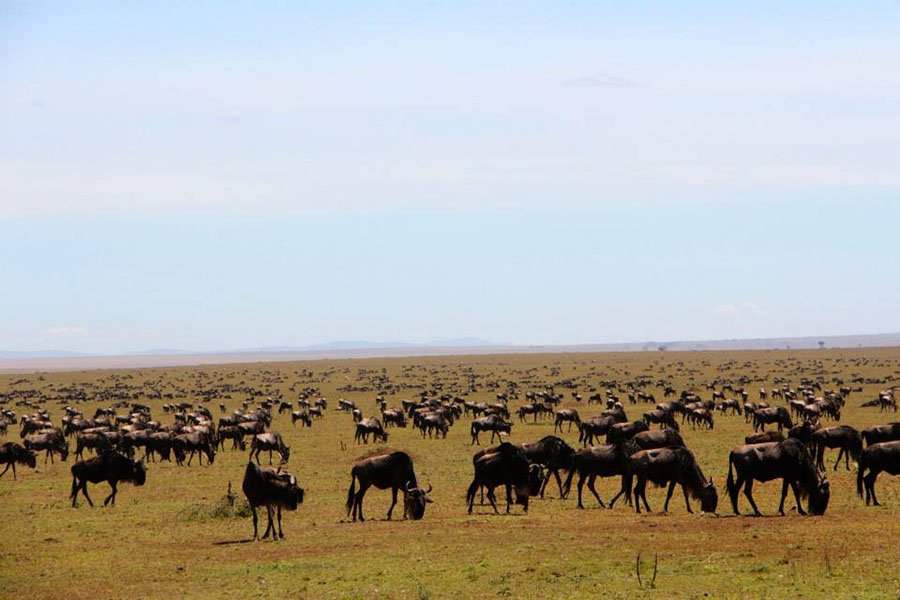 The Safari Experience
Mobile camping in Tanzania provides some of the best wildlife viewing in Africa. This form of safari began in Kenya and Tanzania, where the main attraction is the Great Migration. As you can probably guess from the name, the Great Migration moves throughout the year, so safari operators set up luxurious mobile camps in order to follow the action. When you're not at your campsite, you can expect to enjoy private game drives throughout the endless plains of Serengeti National Park. In addition to the migrating wildebeest and zebras, you'll see lions, cheetahs, crocodiles, hippos, giraffes, and much, much more! For a unique adventure, you can add on a hot air balloon ride at sunrise.
From incredible meals cooked just to my liking (and tailored to my laundry list of allergies) to stargazing right from my tent, the mobile camping experience was absolutely incredible! Mobile camping in Tanzania is an authentic safari experience that any nature lover, photographer, or adventurer should not miss.
---
Are you interested in mobile camping in Tanzania or Kenya? Give me a call at 888-367-0933 (ask for Ellen) or email me at ehoffman@africaendeavours.com, and I would love to help you plan your trip!