Hi, travel friends! I'm currently trying to readjust to normal life after nearly three incredible weeks in Africa. I visited Tanzania for the first time as part of a familiarization trip, and ended in the Winelands outside Cape Town, all to gather new experiences so I can be a better travel partner for you!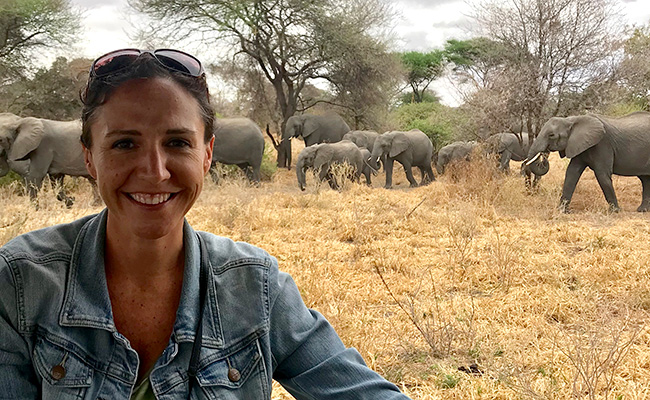 Just one of the huge herds of elephant we saw!
Tanzania was the sixth African country I've visited, and I have to say…it's now one of my favorites! Wild, natural, simple, and beautiful. We focused on the northern circuit of Tanzania, so only touched a fraction of a country about twice the size of California and slightly larger than Texas.
One of my favorite aspects of Tanzania is that there are no fences. Wildlife viewing doesn't seem forced or unnatural. You drive through little villages on the way from the airstrip, with children waving and offering you the biggest smiles you could imagine. Ten minutes down the dirt road, you're surrounded by a dazzle of zebras (that's the official name for it!) or watching a herd of elephants drink from a watering hole. It just works.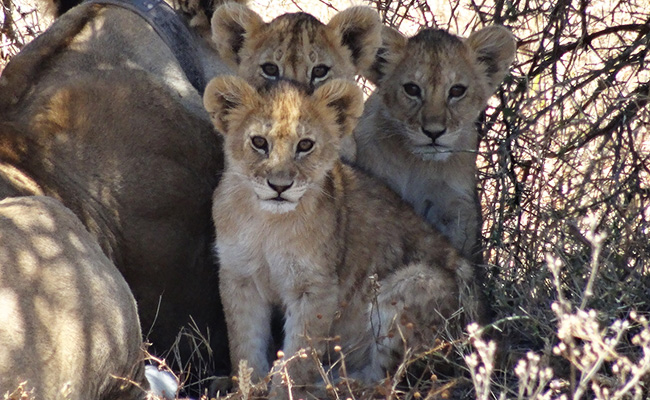 Cuteness overload! I'm so glad we got to see these lion cubs.
Most people visit Tanzania for the iconic landscapes: the vast plains of the Serengeti, the natural wonder that is the Ngorongoro Crater, or the highest mountain in Africa, Kilimanjaro.
While those areas are each unique and worth experiencing, there are also hidden gems like the Maswa Game Reserve, on the western border of the world-famous Serengeti. Private, untouched, and exploding with wildlife, Maswa provided some truly spectacular game viewing experiences.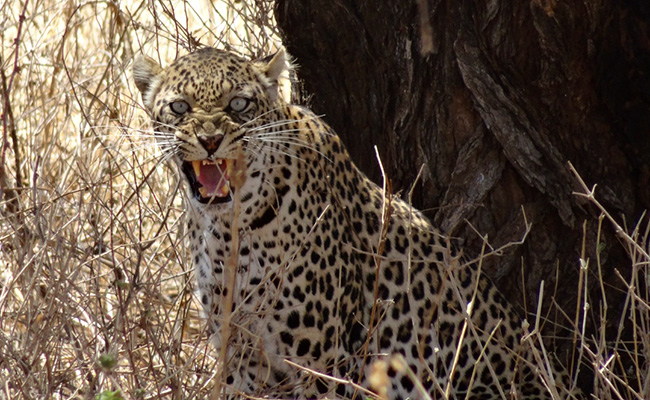 Even from the safety of a safari vehicle, this was a little scary!
I used to think that ten days was plenty of time to be out in the bush and on safari. After nearly two weeks in Tanzania, I left with a heavy heart, wishing for more time!
Each area is so different, and as anyone who's been on safari knows, no two days are the same. From witnessing a Great Migration river crossing, to watching leopard cubs AND lion cubs on separate occasions, to taking a helicopter flight and landing on a volcano…Tanzania stole my heart, and I can't wait for it to steal yours too!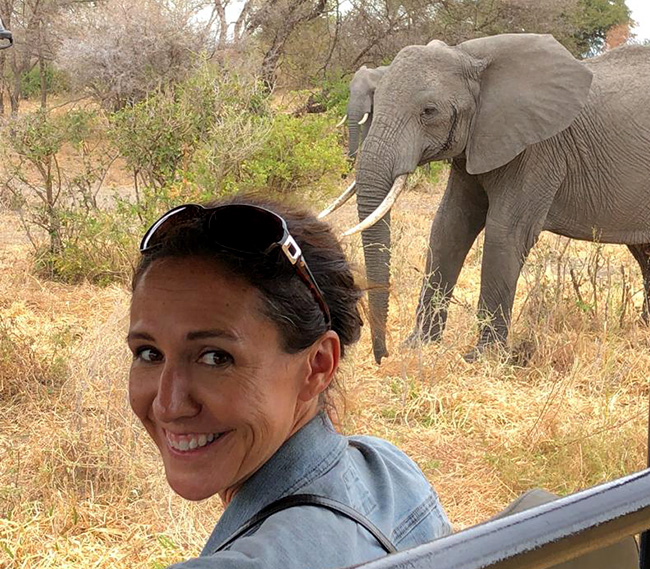 So. Many. Elephants!
---
Whether it's your first safari or you're a seasoned veteran, Tanzania has something for everyone! Browse Tanzania safari packages with our online trip planner. Give me a call at (888) 367-0933 or email me at kmarta@africaendeavours.com to get started on a custom itinerary!