How to pick the best park/reserve for safari in East Africa
Hello everyone, it's Shannon, and I just returned from a trip to Tanzania. It was truly magical, and we got some amazing animal sightings. Kenya and Tanzania can deliver an amazing safari, but you must be diligent about selecting the right places to ensure you get those magical moments with wildlife.
The face of safari has changed a lot in the last 5-6 years in Kenya and Tanzania. Both countries are very popular for safari. This means that more and more people are traveling to these countries for safari, which translates into an overabundance of vehicles in each park and crowding at animal sightings. For example, while I was in Tarangire NP, there was a leopard in a tree that had been being harassed by a troup of baboons (normal behavior, these two animals hate each other), and there were 10-15 vehicles trying to see this poor leopard. Not a good experience for the people, the leopard, or the baboons.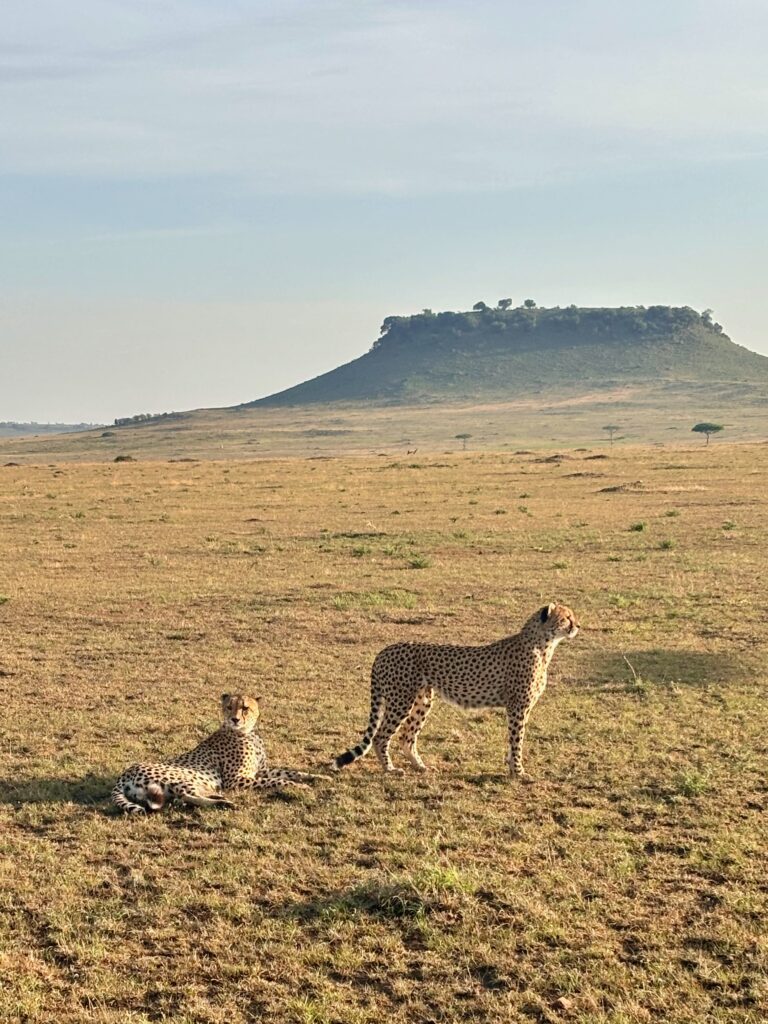 In Tanzania, vehicles are not allowed off-road, which can make close-up sightings of animals difficult. While in Kenya, off-roading is not technically allowed, many vehicles do so with little to no penalties. Guides, many times, feel pressure to deliver quality animal sightings for their guests, and this can result in a mess around an animal sighting. Additionally, off-roading can wreak havoc on the smaller animals who make their homes in burrows, lay their eggs on the ground, and depend on certain plants and insects that are disrupted by off-roading.
Changing weather patterns and global warming have also changed experiences in some parks in both countries.  With Kenya and Tanzania being home to the wildebeest migration, these changing patterns have also made it more difficult to predict crossings and when the migration will be in certain areas.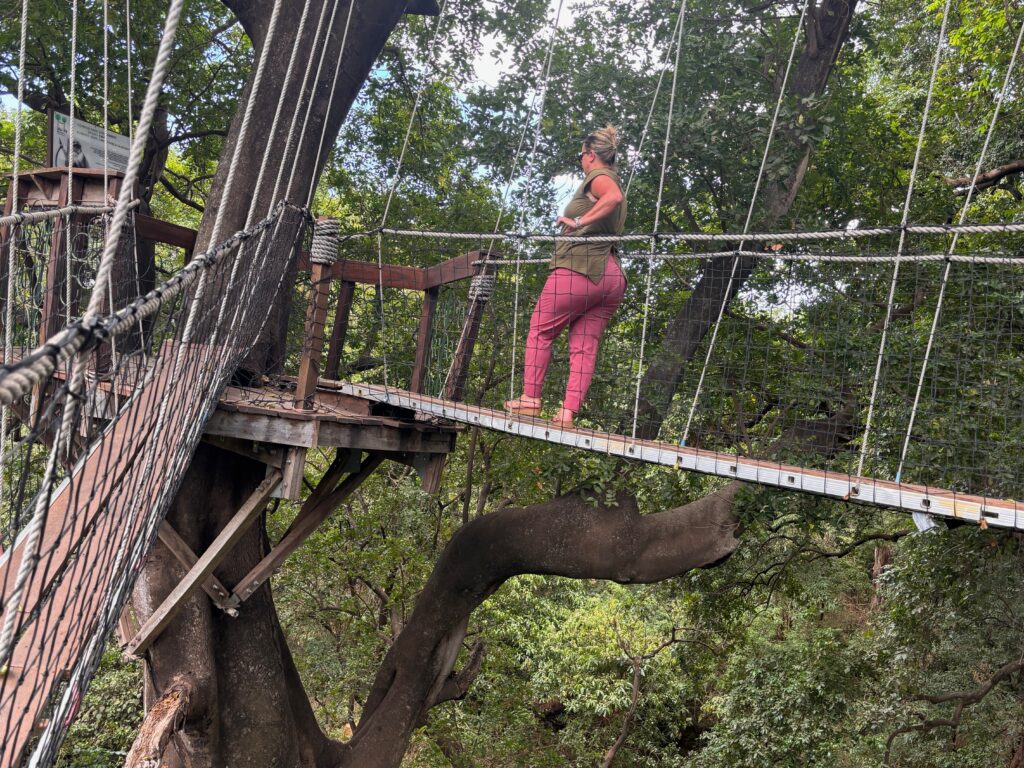 So, given all of this, how do you select the right place for you?
Select a park that is a bit off the beaten track. Places like Ruaha, Selous, and Katavi in Tanzania and Chuyulu Hills, Tsavo, Lewa and Laikipia in Kenya offer amazing experiences and can be less busy than other parks.
Select a camp in a more remote area of a park. In Tanzania, places like Tarangire, Ngorogoro Crater and Serengeti are very popular parks, so they can be busy, but if you select a camp within the park that allows you to be located away from main gates, you can be afforded a better experience. Similarly in Kenya, popular areas are the Mara, of course, Amboseli and Samburu. There are opportunities to stay in game reserves close to the park or in remote areas of these parks as well.
Travel in off peak season. Peak season in Kenya is generally June-August/September when the wildebeests are generally in the Mara. If you travel in October to February, while you may not see a crossing, it is still amazing game viewing and less people in the park. Peak season in Tanzania is June-July and January-Feburary, again relating to the wildebeest migration. However, I traveled in October and our game viewing was amazing.
Use an expert Africa travel agency to assist. Companies like ours, Africa Endeavours, can really assist with the best places and times to travel for a quality safari experience. I have traveled to Africa seven times and the rest of our sales people have traveled equally or more than that. What does that mean? We have personal experience and can help you pinpoint the best places for you.
Also, don't forget that there is more to do in Eastern Africa than safari, community experiences, walking safaris, hot air ballooning, biking, hiking and more. We can really you round out your vacation to include many of these special experiences.
Want to learn more, I am happy to chat, call me at 312-951-8517 or email sbradley@africaendeavours.com