Laura Tober
Luxury Travel Designer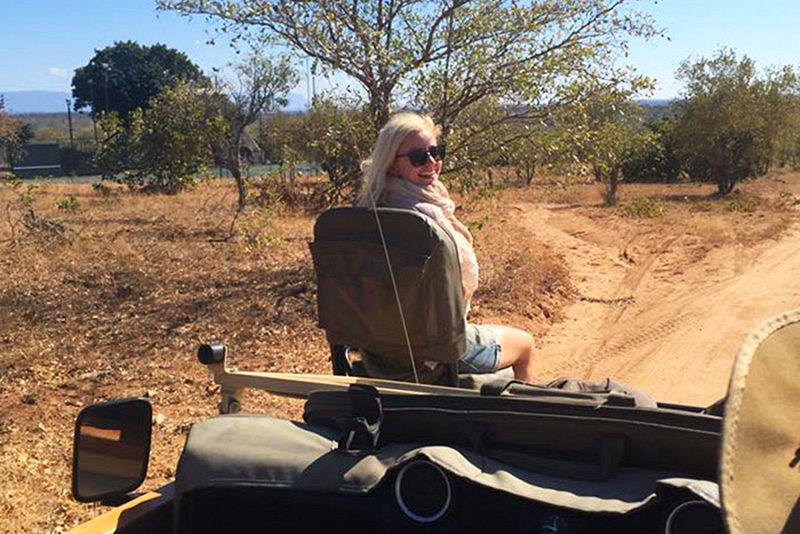 My Story
I really enjoy working for small businesses. I was previously the inventory manager for Chicago's leading luxury e-commerce site. Then, I planned a trip to the Cook Islands with our sister company DUE and developed a great relationship with Shannon. I have always been intrigued by the many facets of travel and have been planning holidays for my clients since 2014.
My Style of Travel
When in Africa, I most enjoy exploring the remote nature reserves and disconnecting from Wifi. Give me two weeks of no makeup, no hair, hats, t-shirts, hiking boots and sandals only. I do enjoy my creature comforts like hot showers and flush toilets. And I will never turn down a good meal, nice bottle of wine or fun times in Cape Town. But it's time to enjoy some fresh air!
Favorite Destinations
Alex Walker Serian's Serengeti South Camp in Tanzania;  Great Plains Duba Plains in Botswana; Sabi Sabi Earth Lodge and Babylonstoren in South Africa.
Travel Tip
Rent a good camera and/or lens for your trip! I recommend a minimum 200mm telephoto lens and an extender for those close up shots. And do your research on how to shoot animals in different environments. There are many circumstances that appear in safari that you can't practice here at home. Having a few tricks ready-to-go will ensure photos to bring home that you can keep for a lifetime!
Most Memorable Experience
Staying on the Zambezi River, we went out for sundowners and wildlife spotting. Our guide, Wellington, was excellent! From far away, he spotted a herd of elephants crossing the river from Zambia to Zimbabwe. We drank our G&T's as they did somersaults and happily played in the water. And then the storm in the distance took a swift turn and headed straight to us! The elephants decided to head back and we thought we should do the same. The storm moved much faster than we could and we got caught in the pouring rain on the boat. We docked, raced back to the main lodge for protection and the staff was ready with towels and wine! We may have been soaked but we couldn't have been more happy.
I don't leave home without…. Noise-cancelling headphones, snacks and pre/probiotics. We don't eat normally on vacation (and tend to drink a bit more) and I want to ensure I am in top shape for the full experience.
When I'm Not Traveling, I…
Enjoy exploring my city, trying new restaurants, and meeting new people. A good book, wine, and exercise are also on the agenda.