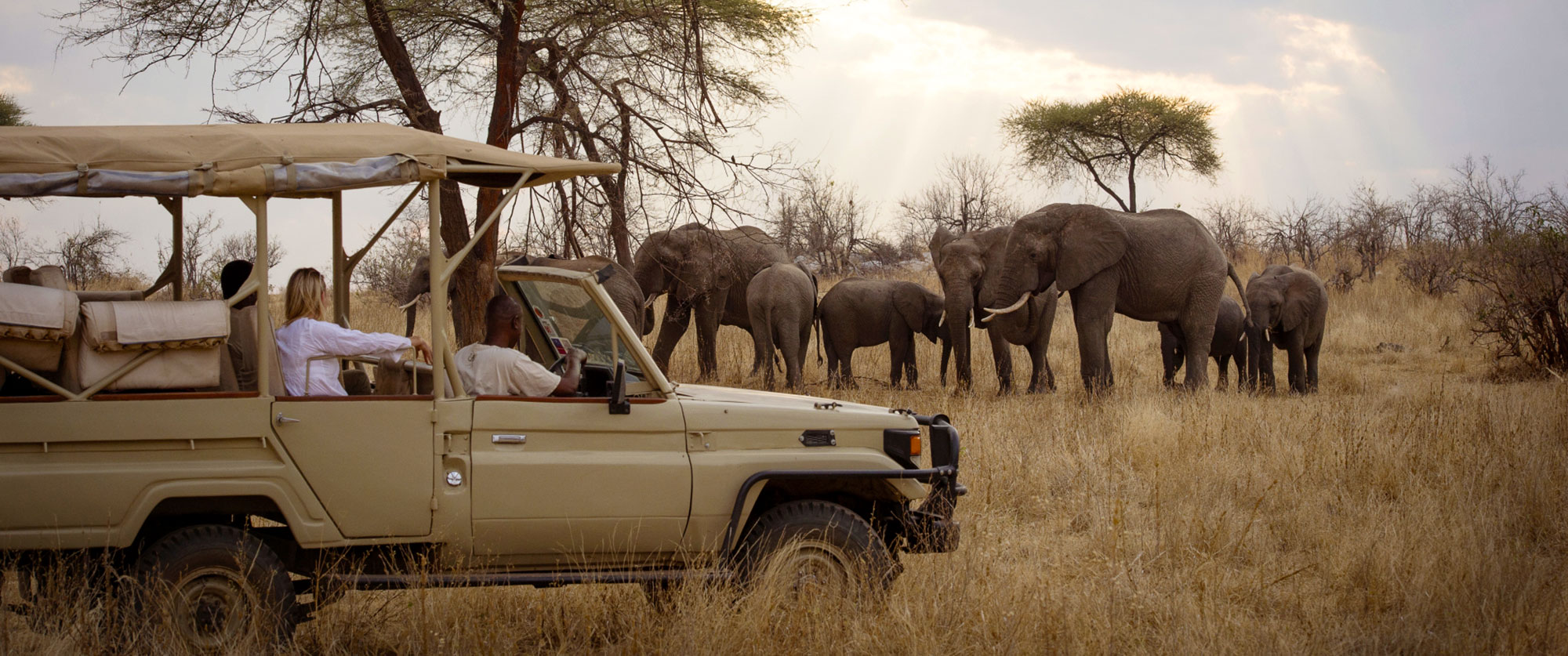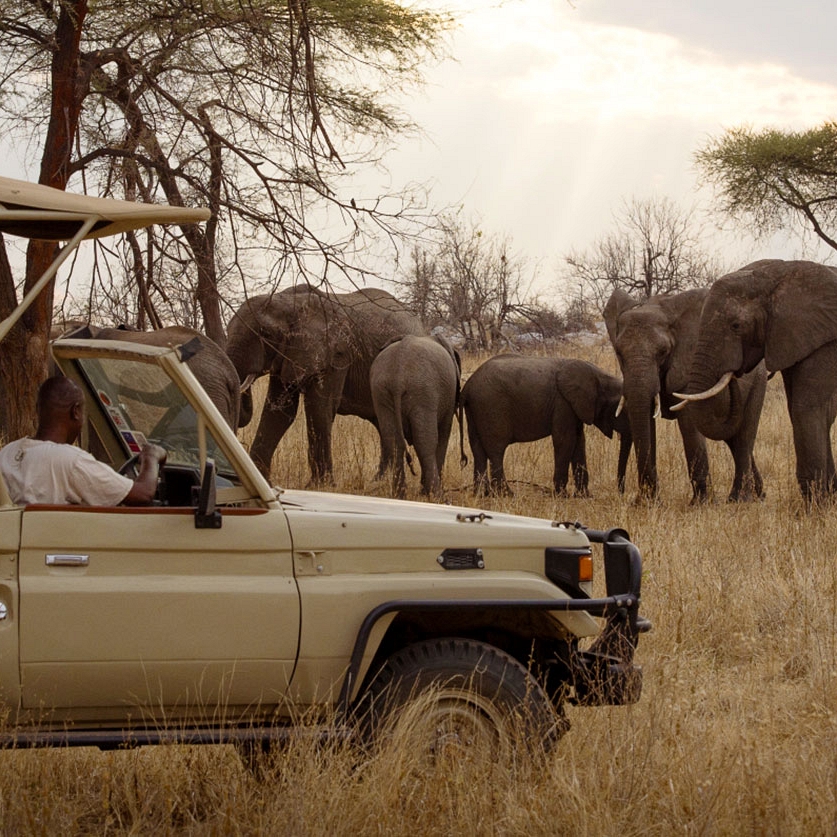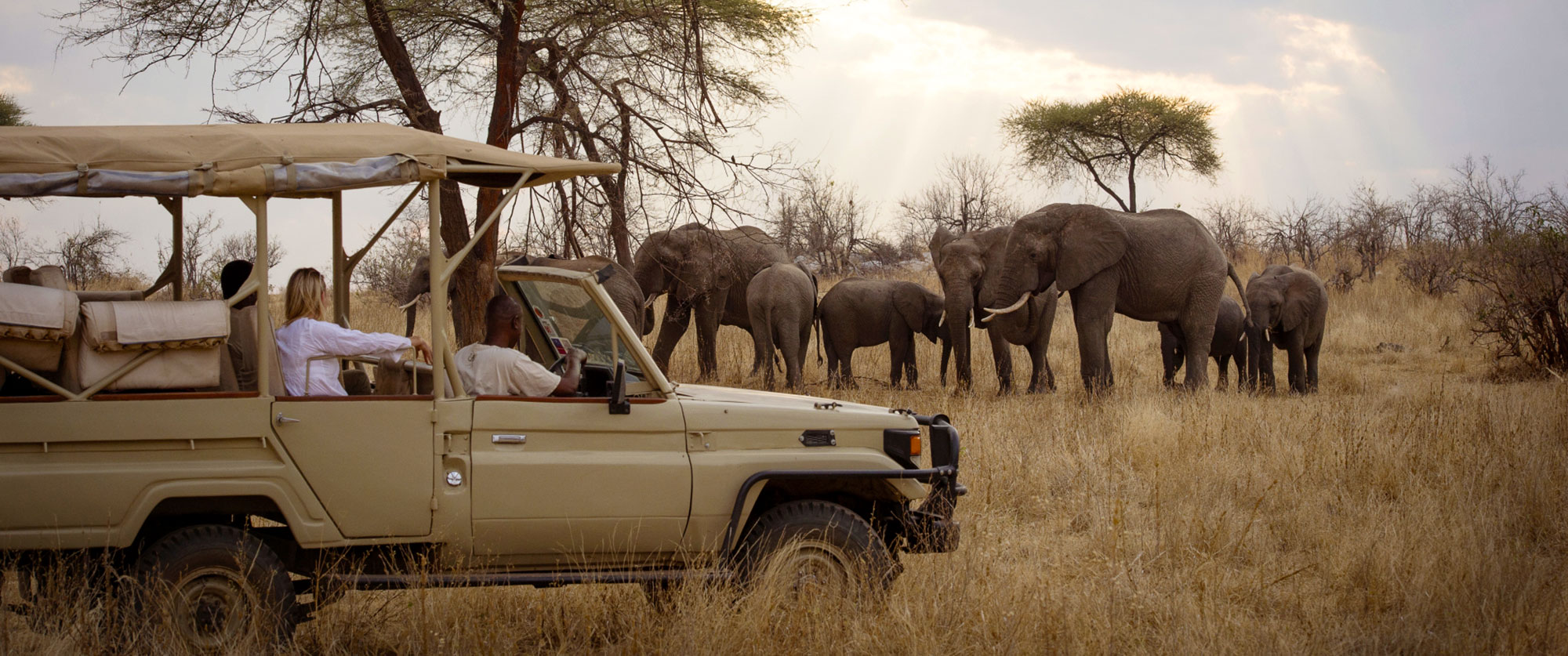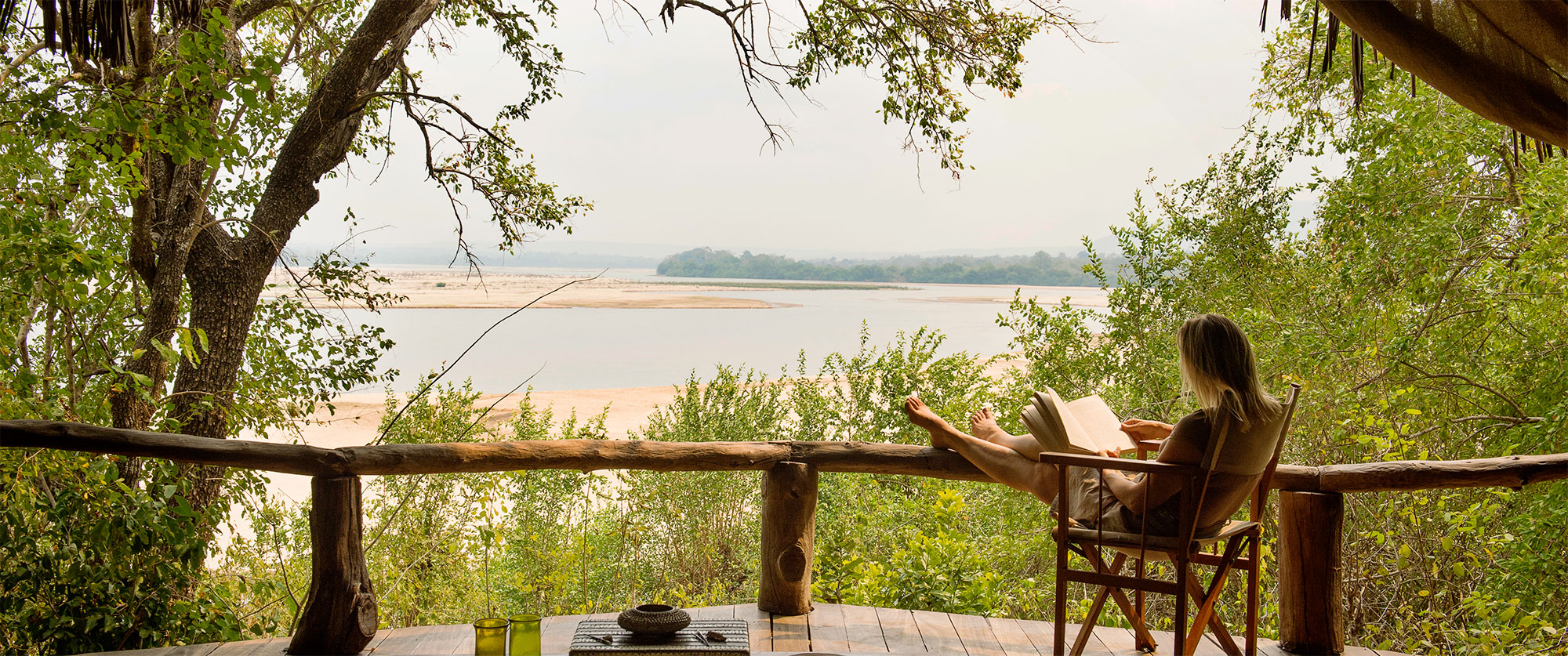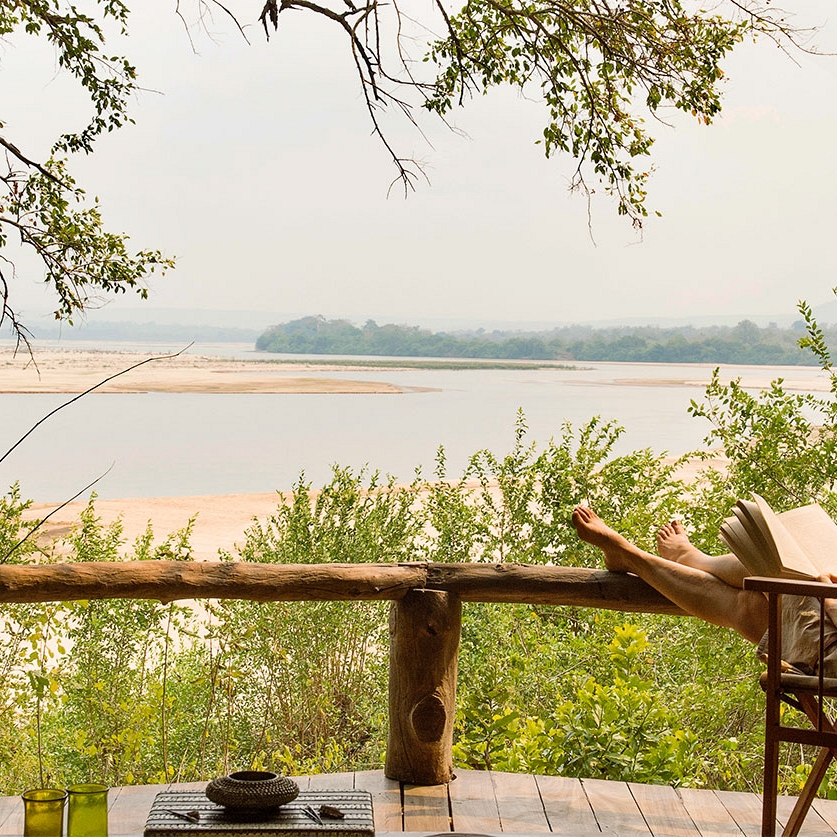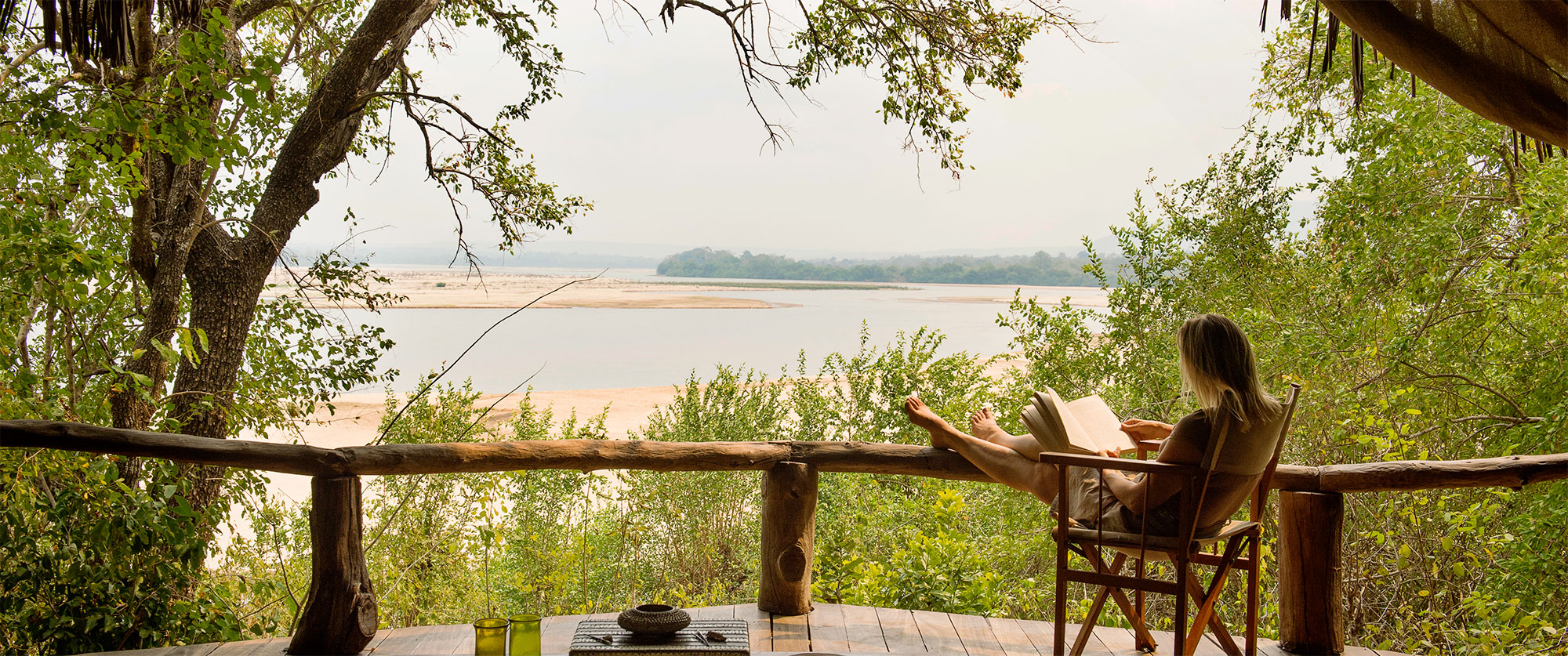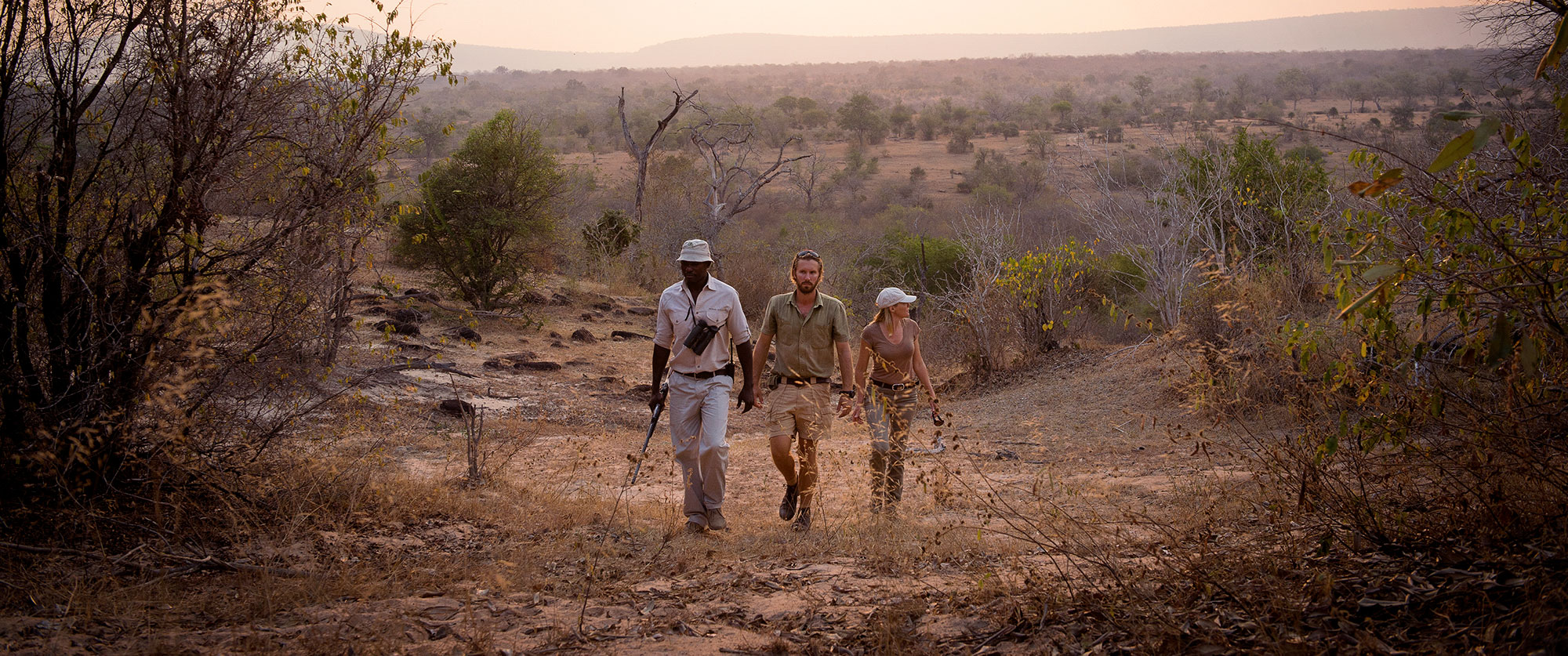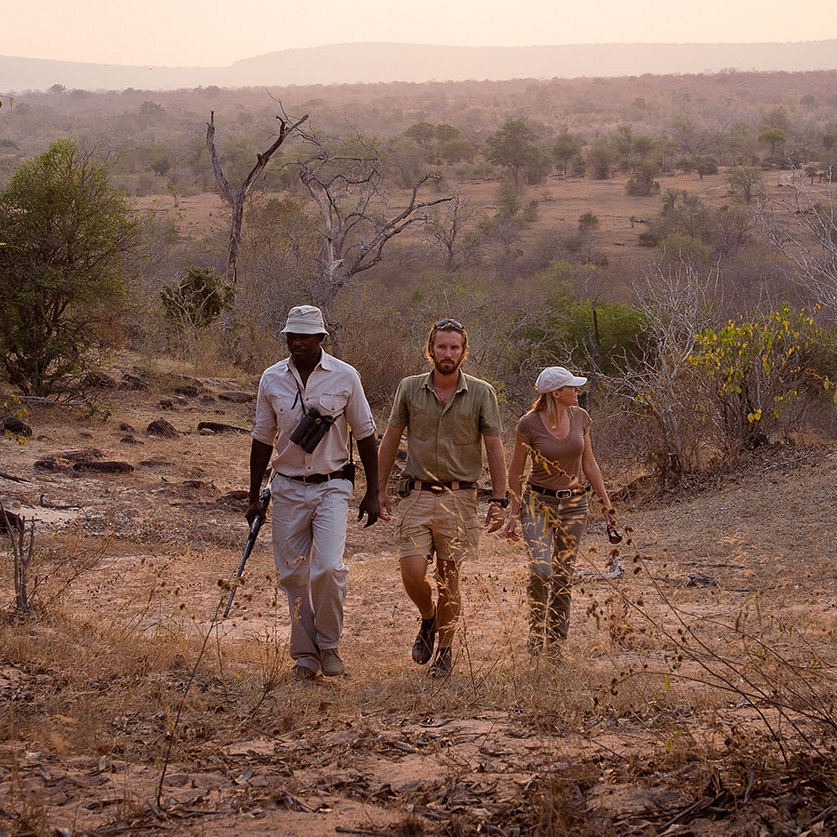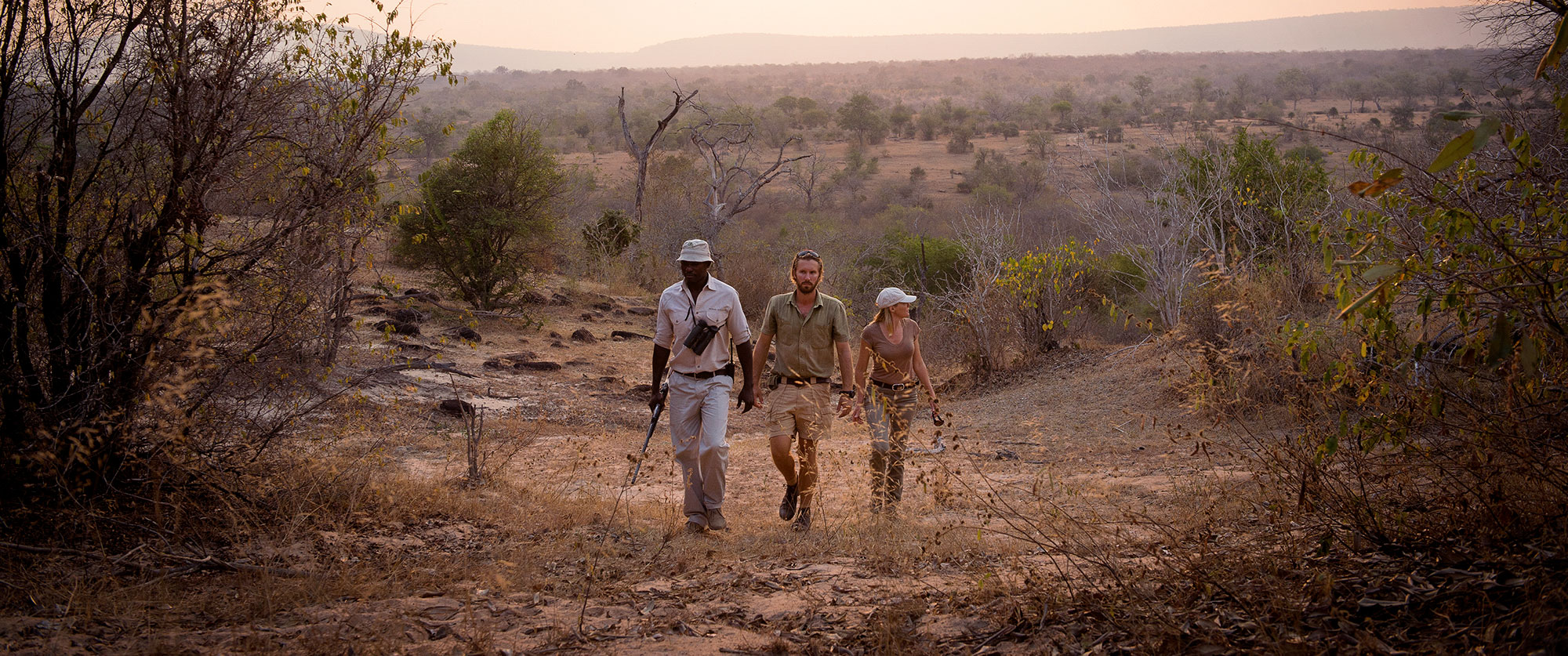 Tanzania Travel Packages: Off the Beaten Path Safari
Venture off the beaten path in Tanzania, visiting 2 spectacular but lesser known safari parks: Ruaha National Park and Selous Game Reserve. Enjoy unique adventures like river cruising, walking safaris, and more!
We designed this Tanzania Travel Packages: Off the Beaten Path Safari for an adventurous couple that had previously traveled with us to South Africa and Botswana. They wanted an authentic experience in Tanzania away from the crowds, where they would have the opportunity to get out and explore the untouched African bush on foot. This trip took them to 2 incredible hidden gems of Tanzania and really sparked their sense of adventure!
The first stop on their Tanzania Travel Packages: Off the Beaten Path Safari was Ruaha National Park, a truly wild reserve where they saw several elephants and large cats. They stayed at Kigelia Ruaha Camp, a simple yet comfortable camp that offers an authentic and adventurous safari experience. They loved the feeling of being completely off the grid at this remote camp!
Next for their Tanzania Travel Packages: Off the Beaten Path Safari, they flew to Selous Game Reserve. The largest game reserve in Africa, Selous offers incredible game viewing with very few camps, so you may not see any other vehicles on your game drives! They spent 4 nights at Sand Rivers lodge, a beautiful permanent lodge with just 8 open-fronted cottages looking out over the river.
At Sand Rivers Selous, they had the opportunity to enjoy some unique adventures in addition to the typical game drives. They enjoyed a river cruise (complete with a picnic breakfast on a secluded sandbar), visited some natural hot springs in the area, and had the chance to get out of the vehicle and embark on a walking safari. Walking safaris are all about taking it slow and truly immersing yourself in your natural surroundings. Their guide pointed out some of the interesting plants and smaller animals in the bush, and they felt they got a deeper understanding of this beautiful landscape.
At last, their Tanzania Travel Packages: Off the Beaten Path Safari came to an end. They returned home feeling exhilarated by their adventures, with plenty of amazing photos to share with friends. The trip was so different from their safari experiences in South Africa and Botswana, they decided they had to return and explore more of East Africa!
Suggested Itinerary
Day 1
Welcome to Tanzania! Fly into Dar es Salaam, where a representative will meet you at your gate and escort you to your next flight. Fly to Ruaha National Park and enjoy your first game drive en route to Kigelia Ruaha Camp. This simple, yet comfortable bushcamp offers an authentic safari experience—you might even see elephants and other wildlife around the camp! (Don't worry, expert guides can escort you to and from your tent; safety is of the utmost importance.) Arrive at camp in time for a tasty lunch under the sausage trees, then relax in the afternoon before heading out on an evening game drive.
Kigelia Ruaha Camp
Day 2 – 3
Spend the next 2 days on safari in this incredible wildlife viewing area. The Ruaha National Park lies between 2 large rivers and boasts an almost untouched and unexplored ecosystem, making your safari experience very unique. The park is rich in wildlife, including big cats, rare greater and lesser kudu, large herds of elephants, and a profusion of bird species.
Your schedule at Kigelia Ruaha is up to you. For the best game viewing, rise early and watch the sunrise, and watch the wildlife begin to stir in the cool morning air. Since the park is quite large, you may want to take your breakfast and lunch out in the bush so you can enjoy a full day of game drives; alternatively, you can head back to camp for your meals. In the evenings, enjoy scenic sundowners and storytelling around the campfire.
Kigelia Ruaha Camp
Day 4
Today, your safari adventure continues in another of Tanzania's hidden gems, Selous Game Reserve. Selous is the largest game reserve in Africa, and in this huge expanse of pristine wilderness, you'll find far fewer crowds than you would in the Serengeti. Your home for the next 4 nights is Sands River Selous, a fabulous remote lodge offering panoramic river views from each open-fronted cottage. This evening, board a small boat for a relaxed meander up the river, where you can see hippos and crocodiles—a wonderful contrast to the game drives you've experienced so far. As the sun sets, drift back to camp in time for sundowners before dinner.
Sand Rivers Selous
Day 5 – 7
Spend the next 3 days on safari in Selous Game Reserve. You might start by following the Rufiji River or heading out onto more open plains… spotting some fresh tracks will lead to a foray on foot to explore further. Your unique location brings the opportunity for unique adventures. During your stay here, you'll take a trip to some nearby hot springs and enjoy an early morning river cruise with a picnic breakfast on a secluded sandbar.
For the adventurers-at-heart, we recommend spending a night of fly camping (additional cost). Arrive at a stunning lakeside campsite and enjoy a gourmet dinner before you sleep in a tented camp under the stars, surrounded by the sounds of the bush. This is a truly special experience that you simply have to try for yourself!
Sand Rivers Selous
Day 8
Today, your Tanzania safari adventure comes to an end. Enjoy a hearty breakfast at the lodge and a transfer to the airstrip, where you'll catch a flight to Dar es Salaam. From here, you can easily fly to Zanzibar or the Seychelles for a beach getaway—ask our luxury travel designers for more information!
You might also be interested in