Planning a trip to South Africa? Learn everything you need to know before you go with insider tips from our travel experts. Find answers on Health & Safety, Passports & Visas, Currency & Tipping, and What to Pack.
You can also contact us online or give us a call at 888-367-0933 to chat with one of our luxury travel designers!
---
Health & Safety
Is South Africa Safe?
South Africa is a safe destination for tourists. In fact, you'll find that South African has some of the most friendly and hospitable people you could hope to meet.
While it's true some areas of South Africa have a high crime rate, this typically does not affect tourists. Of course, you should always take sensible precautions while traveling: avoid walking through strange areas at night, don't bring unnecessary valuables, and don't wear flashy jewelry or display large amounts of cash in public.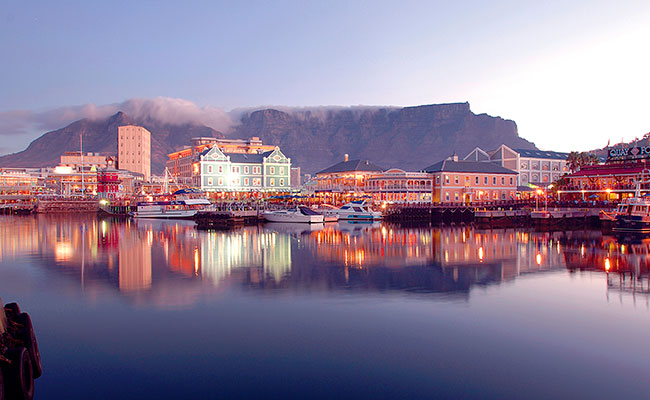 The V&A Waterfront in Cape Town. Image: Tourism South Africa
Do I Need Any Vaccines to Visit South Africa?
If you're traveling from the US to South Africa, there are no vaccines required to enter the country. However, your doctor may recommend some vaccines depending on where you plan to travel. For the most up-to-date information, visit the Centers for Disease Control website.
---
Passports & Visas
Do I Need a Visa to Visit South Africa from the United States?
If you are a US citizen visiting South Africa for 90 days or less, a tourist visa is not required for entry. For the most up-to-date information, visit the U.S. Department of State website.
Please be aware that there are special restrictions for children under 18 entering South Africa. For the most up-to-date information, visit South Africa's Department of Home Affairs website.
---
Currency & Tipping
What Currency Is Used in South Africa?
South Africa's national currency is the rand (which you might see written as R, i.e. R100). We recommend keeping a small amount of local currency on hand for tipping; you can exchange your currency at home before you leave or simply withdraw cash from a local ATM upon arrival.
The exchange rate between the US dollar and the rand is favorable, and you'll find that most areas are quite affordable. Fine dining in Cape Town, for instance, will run up a much smaller tab than a comparable meal in the US.
Can I Use My Credit Card in South Africa? 
Yes, major credit cards are typically accepted in restaurants and shops, especially in large cities. Credit cards are often the most convenient way to pay, and safer than carrying large amounts of cash around. We recommend using a traveler's credit card that doesn't charge fees for international purchases. 
How Much Should I Tip in South Africa? 
South Africa does have a tipping culture, although tipping is always at your discretion. Here are some common tipping guidelines we recommend.
---
Packing List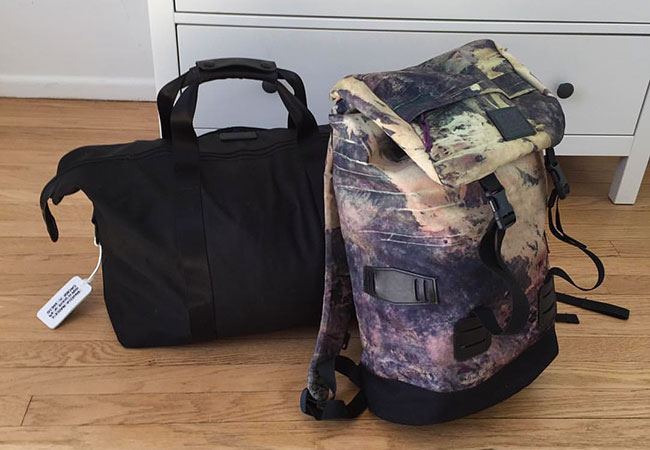 Packing for a safari. Image courtesy of Vanessa Massey
What Should I Pack for South Africa?
When packing for your trip to South Africa, it's important to remember that you'll probably have to stick to soft-sided carry-on luggage (we usually recommend one duffel bag and one backpack). Versatile clothing is key!
---
Planning a South Africa vacation? Search for packages with our trip planner or explore our custom South Africa travel itineraries below. Contact us to chat one-on-one with a luxury travel designer!