Vanessa Bowden
Product Manager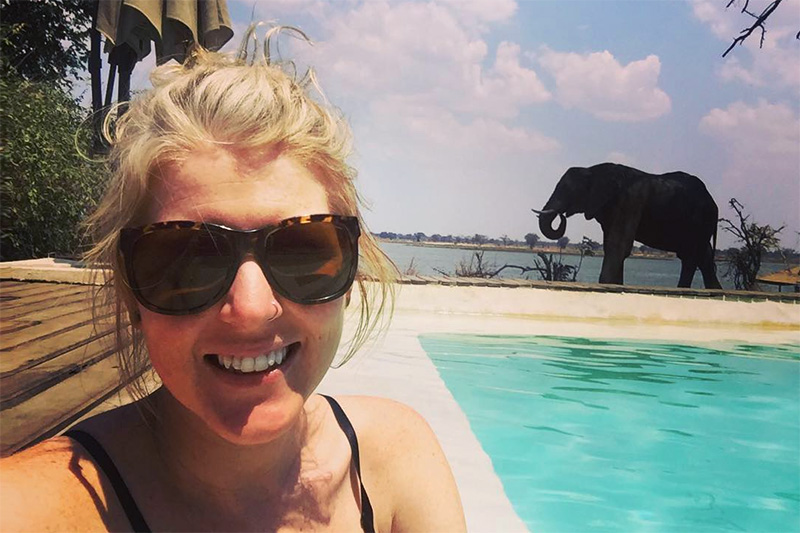 5
My Story
I am an Aussie born and raised in Sydney, where I studied and worked as a dietitian & exercise physiologist. In 2014, I decided to take the plunge and move to Chicago. I then got into the travel industry after seeing the job posted on the Australians in Chicago Facebook page in 2015. I applied and I've with DUE ever since. I am beyond grateful that I am able to work in the 2 industries I am most passionate about: Travel and Healthy & Wellbeing.
My Style of Travel
I love to get in and immerse myself in the country and wildlife. I have to say my favorite way to safari is a walking safari.
Favorite Destinations
Rwanda for chimp and gorilla trekking, Uganda and the Ishasha region of the Queen Elizabeth National Park to see the tree climbing lions, Zambia for amazing walking safaris, and Franschhoek in South Africa for the amazing wines, Tanzania to see the migration from a hot air balloon, Zanzibar for its history and amazing beaches.
Travel Tip
When going in a gorilla trek be sure to pack a few sets of gardening gloves. These are a life saver as you scale through the jungle using all limbs to help you stay upright and reach your Gorilla family.
Most Memorable Experience
A few years back on my trip to Zambia, I got the opportunity to stay at the Bush Camps located in South Luangwa National Park. It is here, while we where walking, that we witnessed a wild dog kill and then got to hang out with a pack of 28 wild dogs and watch them interact. Our guide had to remind us not to run when the wild dogs showed up! It was the type of experience that sends chills down your spine.
I don't leave home without…. My noise cancelling headphones – Total life saver on those long haul flights.
When I'm Not Traveling, I…
Am usually outdoors! You can find me running along the lake, picnicking in the park, or relaxing with a few beers in a beer garden. (Can you tell I'm not used to the Chicago winters?)