Many people wonder whether it's safe to bring their young children on an Africa vacation. The good news is that there are plenty of safe, fun options for family travel in Africa!
There is truly nothing like the safari experience—getting unplugged and immersing yourself in the vast plains of Africa that are teeming with life, from elephants and giraffes to hundreds of smaller species. Countless hidden wonders lie behind every tree and under every rock. With an Africa family vacation, not only will your children be playing outside, but naturalist guides will help them discover the indescribable magic of the outdoors. They'll learn to slow down and appreciate the small signs of life that are easy to miss if you don't pay attention.
We also hear from our clients that they love the quality family time they get on safari. Meals are eaten outdoors under a magnificent and uninterrupted canopy of stars. Your fellow safari-goers become your fast friends as you recount the day's adventures by the light of the campfire. For many, sharing these intimate meals as a family is an unexpected highlight of their trip.
So, which family safari is right for you? Different lodges have different rules for kids, but most will allow children either 12 and up or 16 and up on game drives. Other lodges are tailored to families and offer fun safari options for younger kids. These are just a few of our favorite family-friendly lodges in South Africa.
For more family safari tips, give us a call at 888-367-0933!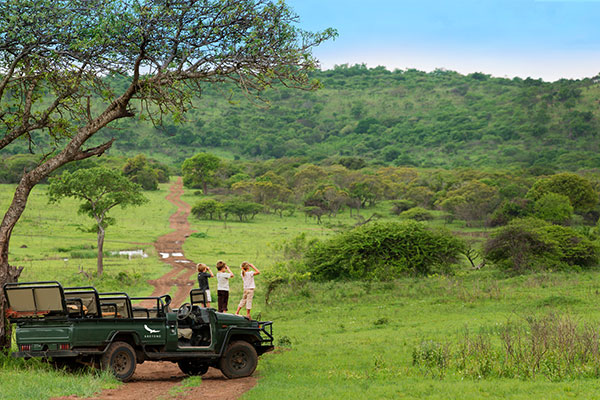 Madikwe Safari Lodge
Located on the malaria-free Madikwe Private Game Reserve, this unique lodge is perfect for family vacation packages in South Africa. The Madikwe Lelapa Lodge is designed to create a magical experience for kids and parents alike. Game drives, bush walks, and fun cooking activities are designed for the whole family. Alternatively, parents can sneak away to the spa, lounge in the private plunge pool, and more while kids play in the Eco-House under staff supervision.
Kids 0-5 stay free, while children 6-15 receive a 50% discount.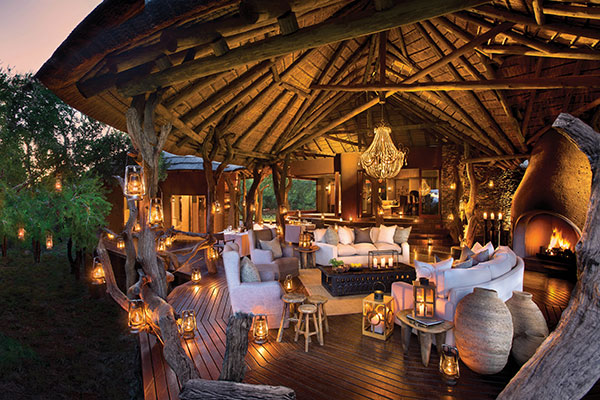 Lelapa Lodge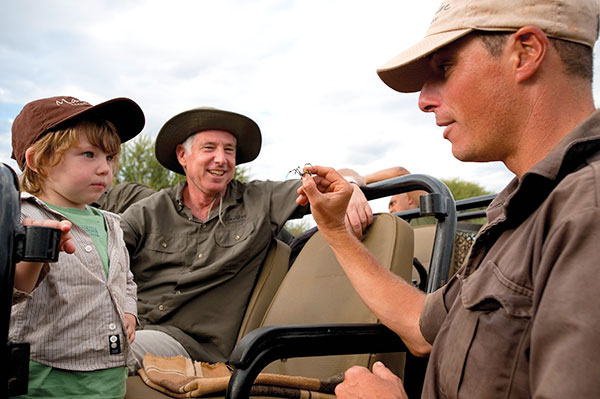 Family safaris
Sabi Sabi Bush Lodge
Sabi Sabi Private Game Reserve is one of the best private reserves in South Africa. Sabi Sabi shares an unfenced border with the famous Kruger National Park, so the animals can roam freely in a huge expanse of untouched land. The Bush Lodge is a luxurious home away from home in South Africa's bushveld, welcoming children of all ages. The EleFun Centre provides specially designed, fun, and educational activities to help your kids unplug and connect with nature.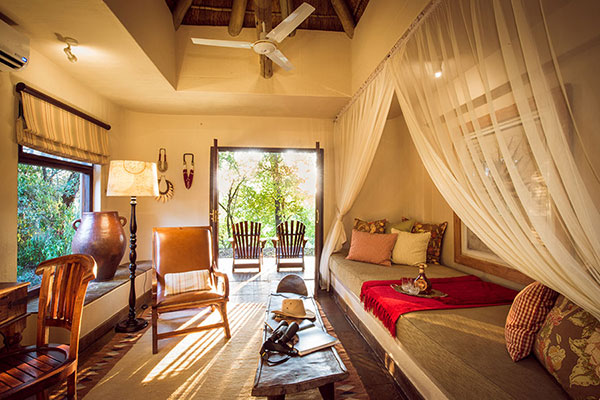 Bush Lodge suite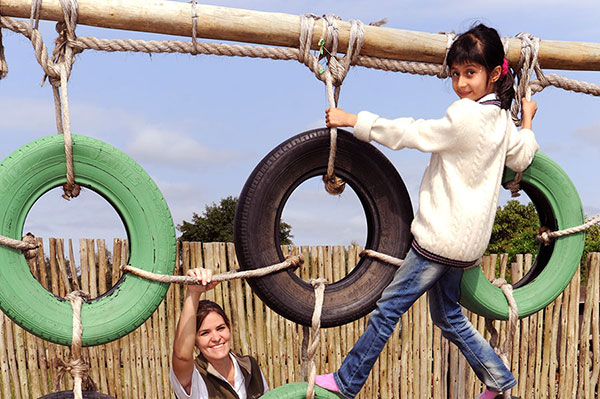 The EleFun Centre
Tswalu Motse
For family vacation packages in South Africa, Tswalu Motse is a fabulous option. The Tswalu Kalahari reserve is the largest private reserve in South Africa, and is limited to just 30 guests at a time split between 2 luxury lodges. The Motse ("village") has 3 spacious, elegant suites designed just for families. You'll feel like you have your own private home in the heart of Africa.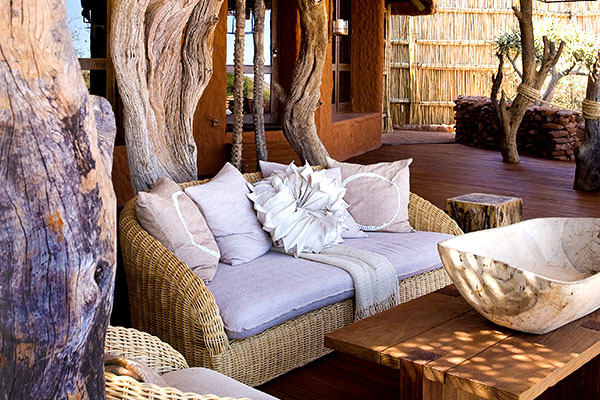 The Motse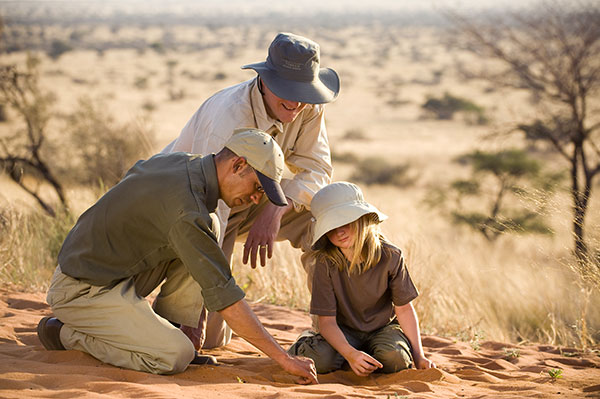 Kid-friendly nature activities
Phinda Mountain Lodge
Phinda Mountain Lodge is a breathtaking property located on Phinda Private Game Reserve. Some special considerations make it perfect for family vacation packages in South Africa. You can stay in a family suite or cottage and enjoy an exclusive safari vehicle just for your family. This is great for kids because you can return to the lodge at any time. There are also plenty of fun, educational, and cultural activities at the WILDChild kids' center, as well as babysitting services.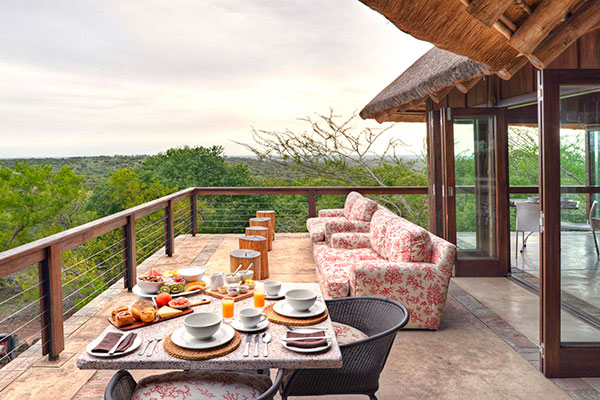 Phinda Mountain Lodge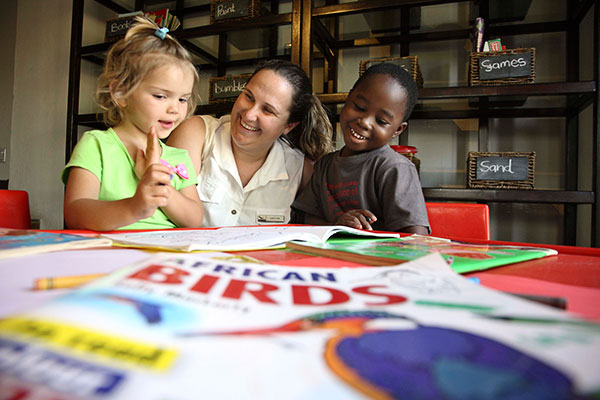 WILDChild kids' center
Interested in a family safari? Contact us to start planning!