Top Travel Destinations in the World
Condé Nast Traveller, the premier luxury travel magazine, recently announced its 2016 Readers' Travel Award winners, and we're pleased to announce that many of our favorite destinations made it to the top 20.
Condé Nast Traveller asked its readers to submit their favorite countries, hotels, and more, then ranked the results in three categories: World's Best Countries, World's Best Islands, and the Best of the Best. See which of our destinations were named top 20 in the world! Plus, see tips, travel inspiration, and our travel specialists' most incredible experiences in these fabulous places.
Maldives
World's Best Islands, No. 1
The Maldives is one of our favorite island locations. For a truly special vacation, stay in an overwater bungalow. From your private deck, you can dangle your feet in the cerulean waters, which seem to stretch forever and see the diverse fish of the Maldives swimming below.
South Africa
World's Best Countries, No. 4
"A safari in South Africa is by far the most thrilling experience I've had. I stayed at the renowned Lion Sands Narina Lodge. On my first drive, I saw two tree-climbing leopards with an impala kill in the next tree. Then, we encountered a second leopard lying in the middle of the road as if to say, 'Pet my belly.' Within minutes, he had killed a bushbuck dragged it into the tree, and the nearby pride of lions had come to challenge him for his meal. Truly a once-in-a-lifetime experience!" –Laura
"While a safari is always an amazing experience, one of my fondest memories from South Africa was whale watching in Hermanus. This beautiful town offers some of the best whale watching in the world. It was fantastic being so close to these gentle giants." –Candice.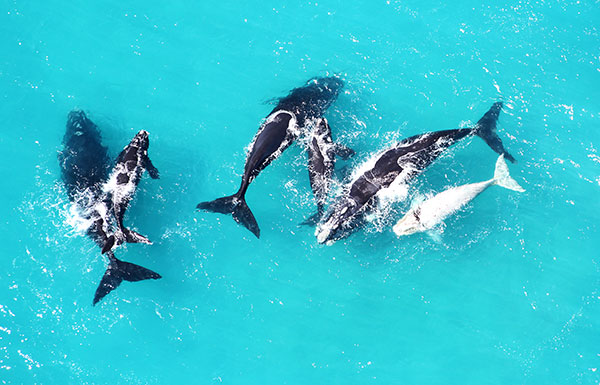 Grootbos Forest Lodge, Hermanus, South Africa
Seychelles
World's Best Islands, No. 5
The Seychelles is known for having some of the most gorgeous beaches in the world and has plenty of luxury resorts to escape to. It's quite easy to hop between islands for a day trip. We recommend heading to the island of La Digue. The coastline is made up of large, striking boulders you can explore, and the coral reef-protected waters are ideal for snorkeling.
Australia
World's Best Countries, No. 8
"Far North Queensland is one of my favorite places to go. It's the only place in the world where two UNESCO World Heritage Listed Sites meet: the Great Barrier Reef and the Daintree Rainforest. The Daintree is the oldest rainforest on the planet. Many of the plant species have thrived here with little change and were around with the dinosaurs. It felt like I was thrown back in time—truly incredible." –Phil.
"I think I died and went to heaven when I stayed at the beautiful Southern Ocean Lodge. The food there is to die for, not to mention the amazing wine cellar you have unlimited access to. Kangaroo Island also has so many wildlife adventures to offer. I saw the Australian sea lions, got up close and personal with koalas, and had canapés with the Kangaroo Island kangaroos (that's right, they have their own breed of kangaroos down there)." –Vanessa.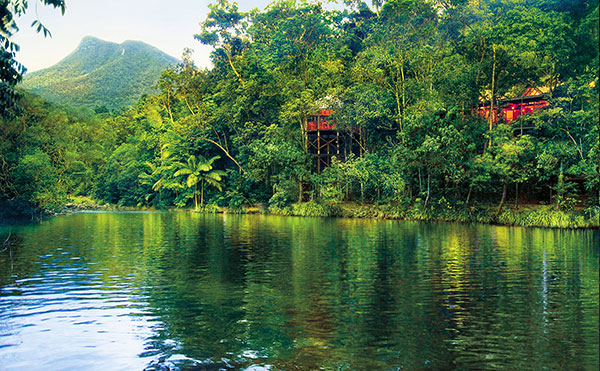 Silky Oaks Lodge, Daintree Rainforest, Australia
Mauritius
World's Best Islands, No. 14
"One of our favorite Mauritius properties is The Oberoi. The Spice Body Mask treatment at their spa uses warming oils and a deliciously fragrant medley of spices to rejuvenate every pore." –Shannon.
New Zealand
World's Best Countries, No. 11
"Heli-hiking on a glacier is one of my favorite experiences in New Zealand. From the helicopter flight to the top of the glacier (think landing on the ice and jumping out of the heli James Bond-style) to strapping crampons on your feet and hiking through ice tunnels, it was an experience I would never forget!" –Ellen.
"My most amazing memory of Tasmania was meeting up with our mate Bushie and his son Ben (Pepper Bush Adventures). They took us out to their private cabin in the middle of acres of open space and cooked us up a delicious, authentic Aussie meal paired with some Tassie wine. As we watched the sun go down, the unique Aussie wildlife came right up next to us." –Vanessa