Ten Things to Know About Zanzibar
Planning to travel to Zanzibar and in search of a few Zanzibar travel tips? Whether you are on an African honeymoon, finishing up your Kilimanjaro Trek, or exploring the plains of the Serengeti, if you are thinking of adding on a beach portion one thing is for certain – Zanzibar Island is beautiful.
Vanessa here and I just spent a week traveling throughout Zanzibar Island taking a beach break after my long overland trip throughout Tanzania.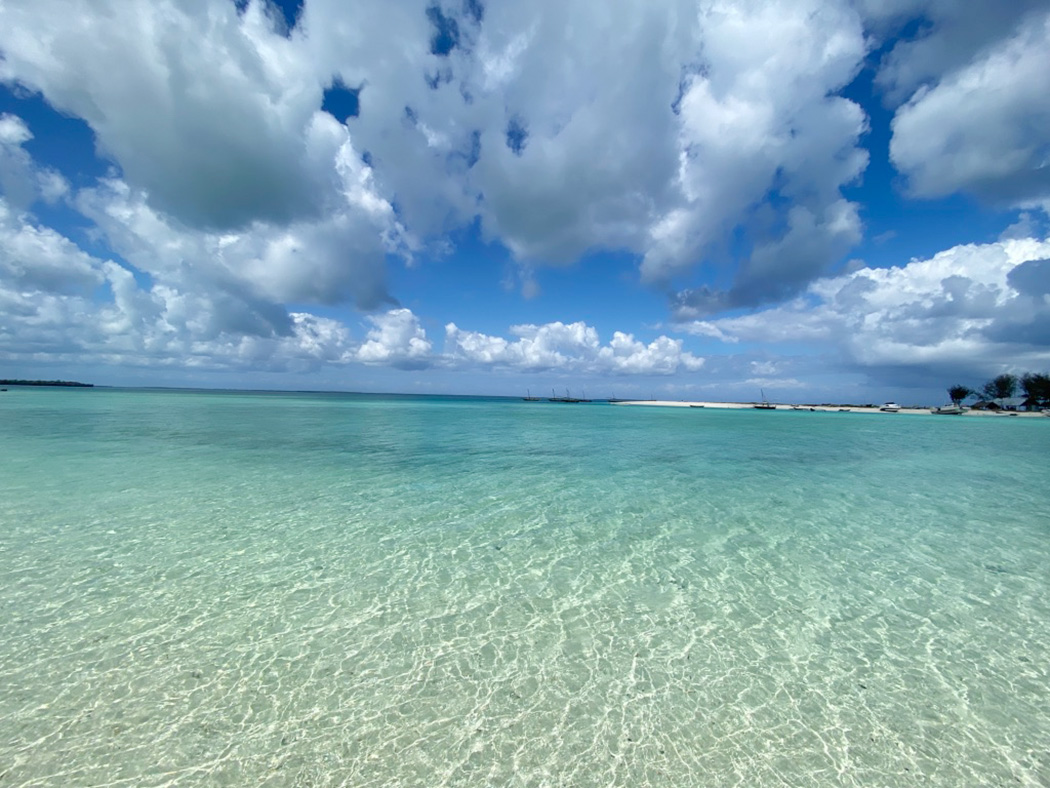 Here are a few Zanzibar travel tips that are good to know before you visit the island.
Where Is Zanzibar?  Wondering where exactly Zanzibar is? You're not alone, essentially it is an island in the Indian Ocean, a two hour (15 miles) ferry ride from Dar Es Salaam, a major city in Tanzania.
How To Get To Zanzibar.  You won't find any US air carriers that fly directly to Zanzibar. However there are flight connections from major hubs in the Middle East such as Muscat, Doha, Dubai, or Qatar. You'll also be able to find flight connections through Amsterdam and London as main European hubs, as well as Johannesburg and of course Dar Es Salaam.
Is Zanzibar A Country? Zanzibar is not a country but is considered a semi-autonomous region of Tanzania. Politically it is part of Tanzania. Zanzibar is also isn't just one island but is the largest of Zanzibar Archipelago. I'll get into that below.
Zanzibar Is Not Exactly Zanzibar.  Before to travel Zanzibar you should know that "Zanzibar" is not the official name of the island. When people refer to Zanzibar it is technically all of the Zanzibar Archipelago. Zanzibar Island is real name is "Unguja." Unguja is surrounded by many other tiny islands but the only ones that most people have likely heard of are Zanzibar, Pemba, and Mafia Island – the only islands inhabited by people.
Not All Zanzibar Beaches Are Created Equal. All the different beaches on Zanzibar offer something unique and special. I spent a week on the island hopping around in search of the most beautiful beaches on Zanzibar. Yes, some are more beautiful than others, but every single one is wonderful. After all, white sand beaches, turquoise water, and friendly locals almost guarantee all visitors will have a great time. Reach out to me if you would like to know which one would be the perfect fit for your holiday.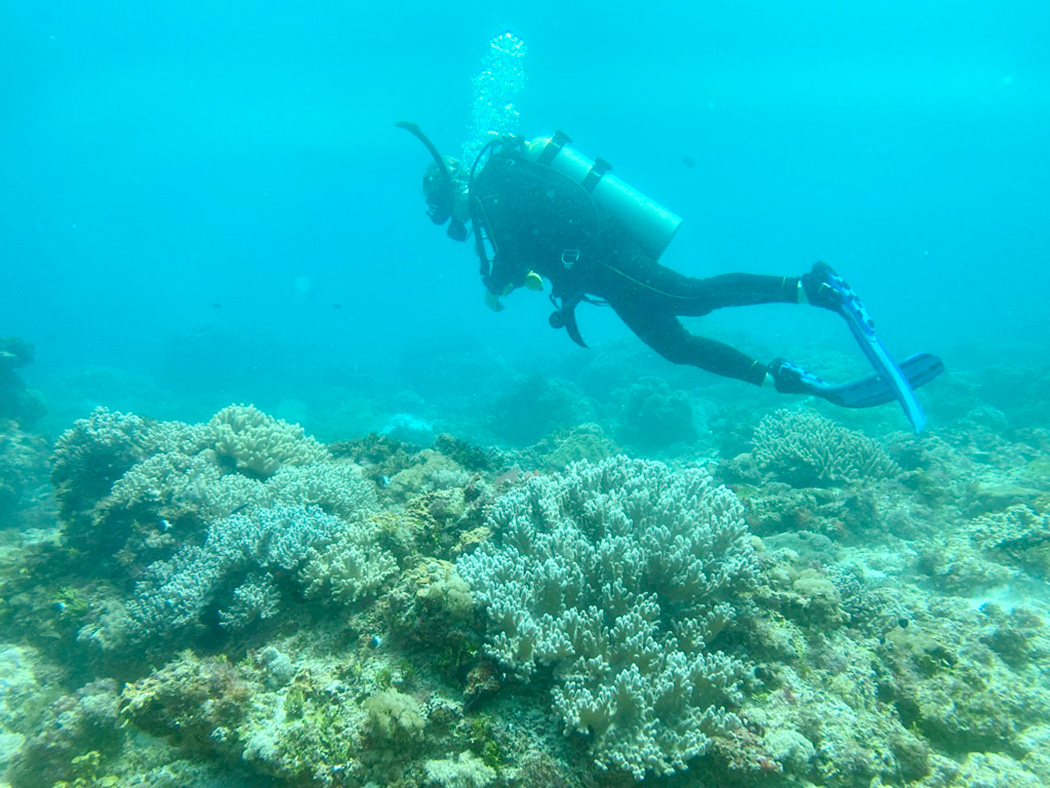 Don't Skip Stone Town. Another Zanzibar travel tip is that you shouldn't miss Stone Town. Zanzibar City is the capital of Zanzibar, and Stone Town is the beating heart of it. Whether flying in or taking the ferry almost all visitors will pass through Stone Town while visiting Zanzibar, Africa.  Your first reaction may be to high tail it out of the city and to the nearest beach resort, but I encourage you to explore for at least a couple days. I entered the Kasbah and I was immersed in East African history with touches of European, Arabic, Persian, and Indian cultures.
Prepare Your Tastebuds.  Zanzibar is referred to as "The Spice Island" for its abundance of cinnamon, black pepper, nutmeg, and cloves. The East African island was used as a spice plantation in the 18th century, and those roots still live. To see this in action tourists can visit local spice farms and get a feel for the different flavors of the island.  Don't worry if you can't get yourself on one of the spice farms you'll be able to really taste Zanzibar in many of the dishes served around the island. I may or may not have gained a little weight from some delicious prawn curry dishes. I would also highly recommend making reservations at The Tea House in Stone Town for a spectacular night and delicious food.
A Night At The Opera.  Did you know that the lead singer of Queen was born in Zanzibar? That's right – Freddy Mercury himself was born right in Stone Town in the 1940s. Back then Zanzibar was a British Protectorate and Mercury's family had moved to Zanzibar for his fathers' job. Yes, you can even see right where Freddy Mercury lived in the center of Stone Town.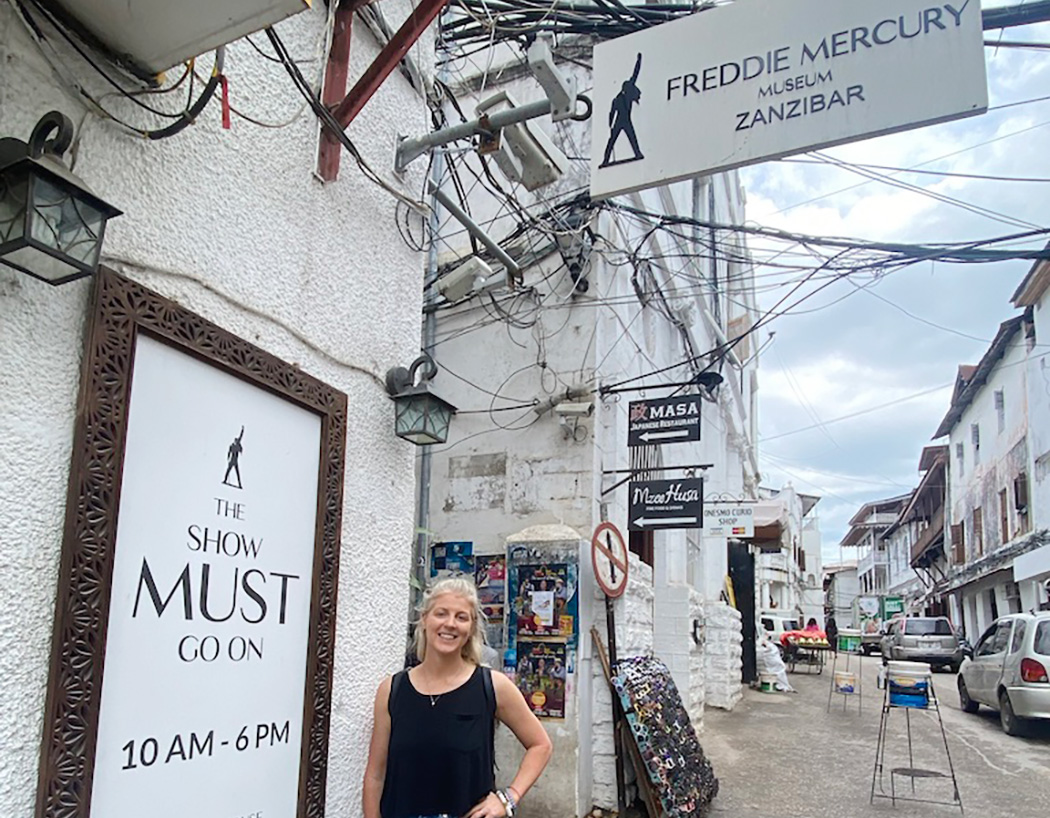 When Is The Best Time To Visit Zanzibar?  The best time to visit Zanzibar is between June and October, which is their cool and dry season. Zanzibar has two rainy seasons from mid March to late May, and again in November.
Is Zanzibar Safe?  So is Zanzibar safe? In general yes, Zanzibar is very safe. I traveled there for a whole weeks and never once felt out of my comfort zone. Even Stone Town is safe, and I enjoyed walking around even in the evening. As always common sense is important, like anywhere in the world. It's important to keep your wits about you, don't get drunk and act sloppy, and don't flash valuables.
Looking to plan your next trip to Tanzania and/or Zanzibar I would LOVE to chat to you, please feel free to email me at vbowden@africaendeavours or call me on (888) 267-0933. Cheers!