I recently returned from 3 weeks in Southern Africa, and while I had many wonderful new experiences, the Garden Route was definitely top on the list. Dynamic scenery, abundant activities, and charming people make this a must-do in any South African itinerary.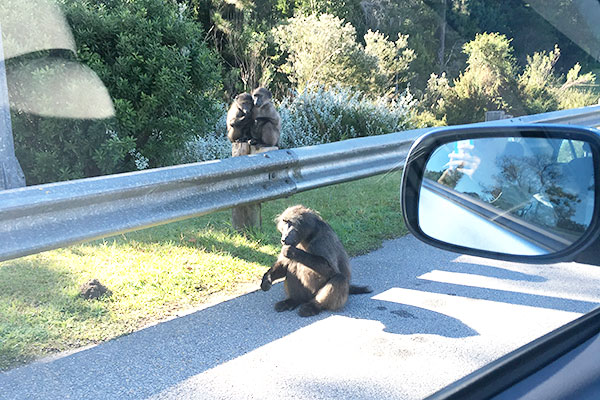 Baboons on the road along the South Africa Garden Route
We spent 5 nights at the lovely Tsala Treetop Lodge, which is a perfect launching off point to the area. While George, Plettenberg Bay, Knysna, and Mossel Bay are some of the more well known towns in the region, Wilderness, Buffelsbaai, and Brenton on Sea are also fantastic. They all offer beautiful beach walks, stunning homes, and al fresco dining. (Okay, there is only ONE restaurant in Buffelsbaai, but it still had amazing views!)
I've often said that South Africa is one of my favorite places to travel because of the diversity within the country, and the Garden Route adds a whole new layer! My husband even said the country now rivals New Zealand in his mind (which is saying a lot… he loves New Zealand).
Below is a sampling of some of the highlights along South Africa's Garden Route, but believe me, there is much, much more!
South Africa Garden Route: A Sampling of Things to Do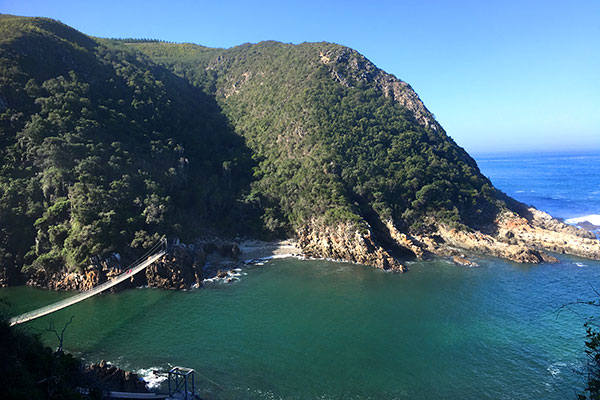 Scenic walks in Tsitsikamma National Park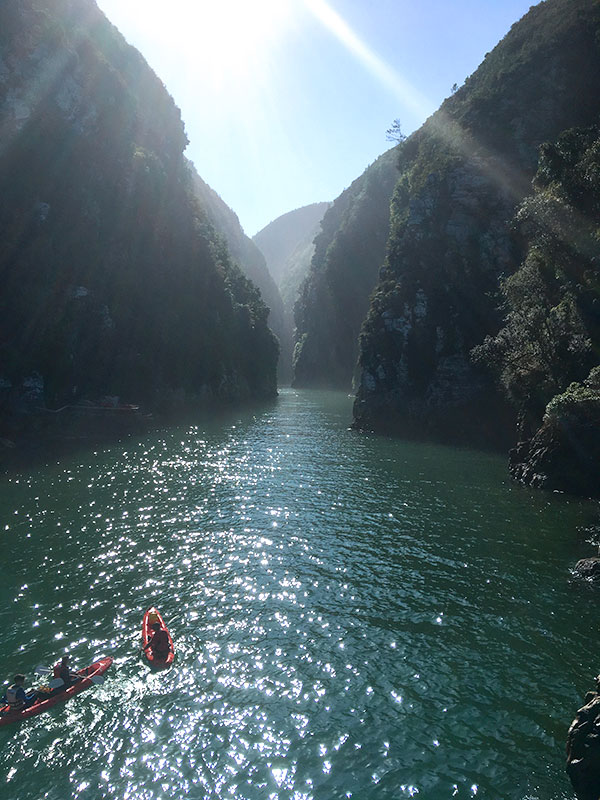 Kayaking in Tsitsikamma National Park
Robberg Nature Reserve
This is a beautiful coastal peninsula with multiple walks and hikes on hand. The views are incredible!
Tsitsikamma National Park
This park offers dramatic coastal scenery, reefs, rivers, and lush forests. In addition to multiple walks, this is a great destination for kayaking, horse riding, mountain biking, and much more!
Secret Elephants Forest Experience
You can spend the day exploring the unique history of the Diepwalle Forest with wildlife author Gareth Patterson. Legend has it that this forest is home to the elusive Knysna elephant.
Cruise the Knysna Lagoon
Enjoying this dynamic area by water is a must! Multiple options are available, including adventure boats, nature cruises, and luxury sunset sails!
Marine Encounters in Plettenberg Bay
The Big 5 aren't the only animals to see in South Africa! In Plettenberg Bay, you can swim with seals or take a tour for whale or dolphin watching.
Shark Cage Diving in Mossel Bay
This is a bucket list experience for many and a must in South Africa if you want a bit of adrenaline!
The Plett Art Trail
The Garden Route is regarded as one of the best places to experience South African art. You can spend the day learning about the local history, culture, and artists of the area with a guided Art Trail tour.
In addition to the above, there is also zip lining, quad biking, wine tasting, local breweries to sample, and more. The Garden Route is also a world-class destination for golf!
South Africa Garden Route: Places to Stay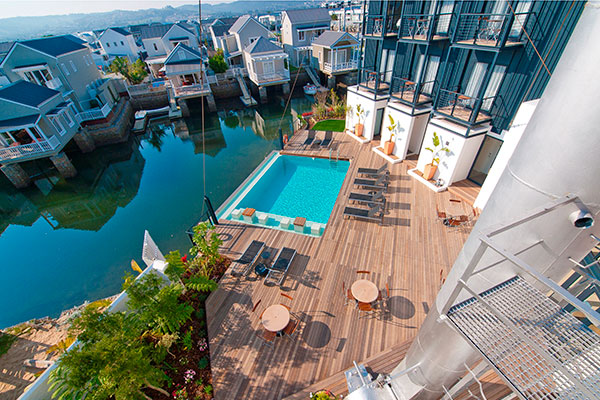 The Turbine Boutique Hotel and Spa
The Turbine Boutique Hotel and Spa, Knysna
This boutique luxury hotel was converted from an old power station. Definitely a unique stop along the Garden Route!
Tsala Treetop Lodge, Plettenberg Bay
Enjoy breathtaking views over the forest canopy in this fabulous luxury property. This is a great base for exploration of Plettenberg Bay, including whale watching!
The Plettenberg, Plettenberg Bay
The Plettenberg offers sophisticated luxury and absolutely stunning ocean views. It's worthwhile to rise early and catch the sunrise over the water.
South Africa Garden Route: Places to Dine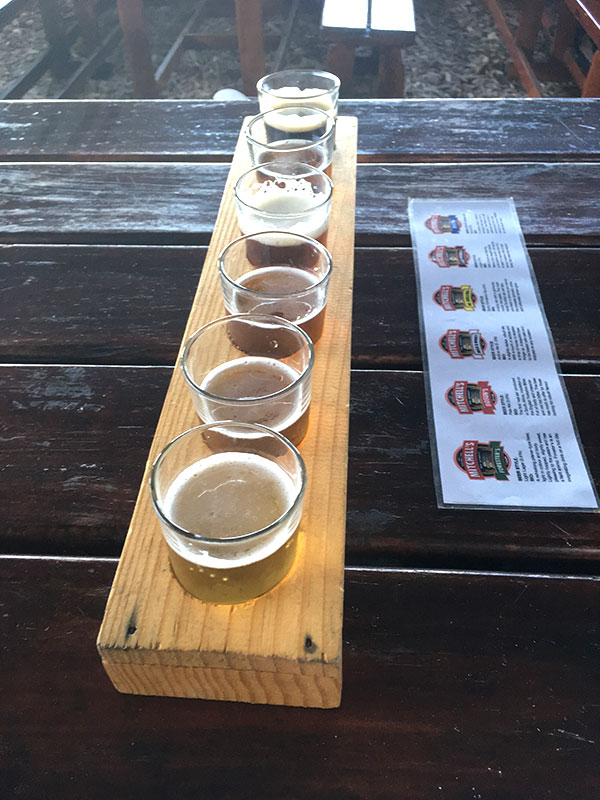 Craft beer in Knysna
Zinzi, Plettenberg Bay
A must do for dinner (or lunch). Make sure to book ahead!
Bramon Wine Estate, Plettenberg Bay
This is a gorgeous location for a long, al fresco lunch.