If you have had a conversation with me about South Africa, you will know that one of my favorite places in the world is Babylonstoren, a place that is pure magic. From the moment you set foot here, you'll be enchanted by its beauty.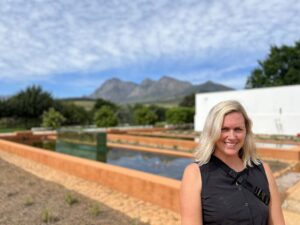 Here are the top 5 reasons why Babylonstoren should be on your travel wish list:
Incredible Gardens: Designed with a focus on functionality and aesthetic appeal, the gardens feature a wide variety of plants, from fruit orchards to fragrant herbs. Meander through pathways lined with vibrant flora and local farm residents. It's like a living, breathing Instagram post!
Culinary Delights: The estate's two restaurants, Babel and the Greenhouse,have dishes crafted from ingredients picked fresh from the gardens. Every bite is a celebration of flavors, a tribute to farm-to-table goodness.
Wine Tasting: Enjoy sipping Babylonstoren's own wines in their floor-to-ceiling glass tasting room. Sample their selection of handcrafted wines while surrounded by picturesque vineyards.
Luxurious Accommodation: Stay in one of Babylonstoren's elegant guest accommodations, such as the Farm Hotel or the Fynbos Cottages. Hotel guests get special access to some unique experiences on property like private garden tours, break baking classes, scent-making experiences, and so much more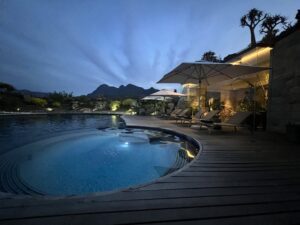 Relax, Rejuvenate, Repeat: Need a dose of relaxation? Babylonstoren offers a spa experience that's pure bliss. And the new hot spa is a destination on its own. Make sure to allow plenty of time to relax and pamper yourself after exploring the farm!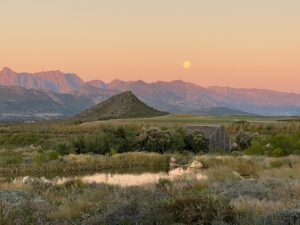 Your next escape awaits at Babylonstoren – are you ready to make memories? Reach out to me to learn more!