An African safari is exciting—a grand adventure on which you are about to embark. There are amazing animals, beautiful safari lodges, and G&Ts enjoyed over breathtaking sunsets. And of course, you will document it with thousands of photos that you will cherish and show to friends and family. But knowing how to pack for safari can be a challenge.
If you're anything like me, you wouldn't be caught dead in unflattering khaki pants—let alone allow a fashion faux pas to be captured on camera. But the luggage limits for safari don't make it easy to pack everything you'd like. 15 kilos in a soft sided bag?!
Don't panic—I can help! Below are some tips on how to pack for safari and make sure you look great on your trip of a lifetime.
1. Luggage and Packing Supplies
A good duffel is key. Lightweight and sturdy. I bought the medium, green Filson bag seen here. It's attractive and has the dimensions to qualify as a carry on (which is useful for weekend trips later on).
I used packing cubes, a packable tote to store my boots when I wasn't wearing them, and a drawstring bag for dirty laundry. With one cosmetic bag for non-liquids and one TSA-approved Ziploc bag for liquid items, I was good to go. (Ladies, it's all about simplifying the hair and makeup routine. You're on holiday; let the blow dryer take some time off too!)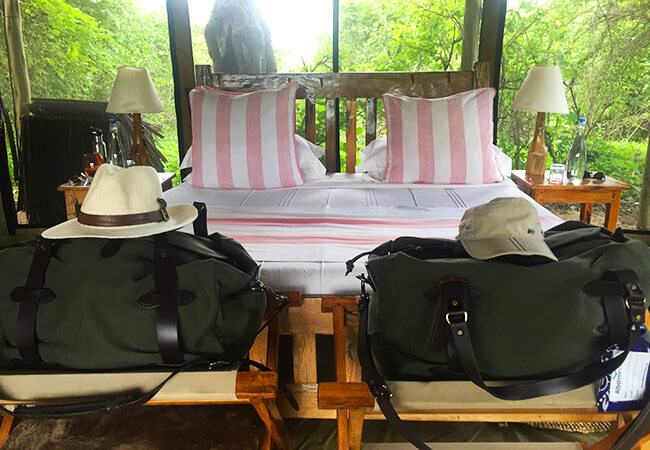 These bags fit everything you need while adhering to the 15 kg weight limit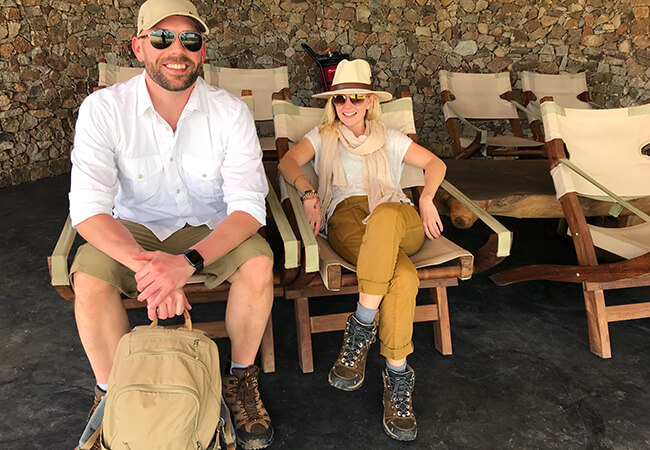 Good hiking boots are a must (especially if you're doing a walking safari)!
2. Minimize and Coordinate
I've found that if I stick to green, khaki, grey, and white, it's easy to mix and match. The weather can change drastically from day to night, one region to another, so pack a variety of layers based on your trip.
My go to's for safari packing:
2x tank tops
2x tees
2x long sleeve shirts
1-2x sweater/sweatshirt
2x shorts
1-2x pants
I buy no-fuss, breathable materials like cotton that can be dried in the sun without shrinking. But do go for a cute blousy top (good for sun coverage and loose for heat) like the white one from Joie pictured below, plus a pair of cute green skinnies for night that will keep you warm.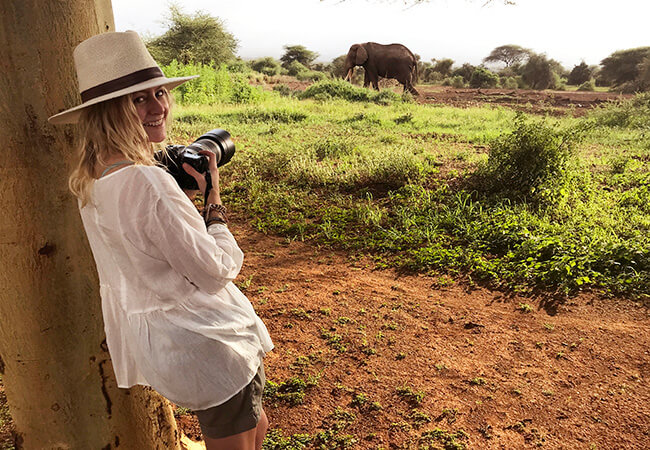 A breezy blouse is functional and cute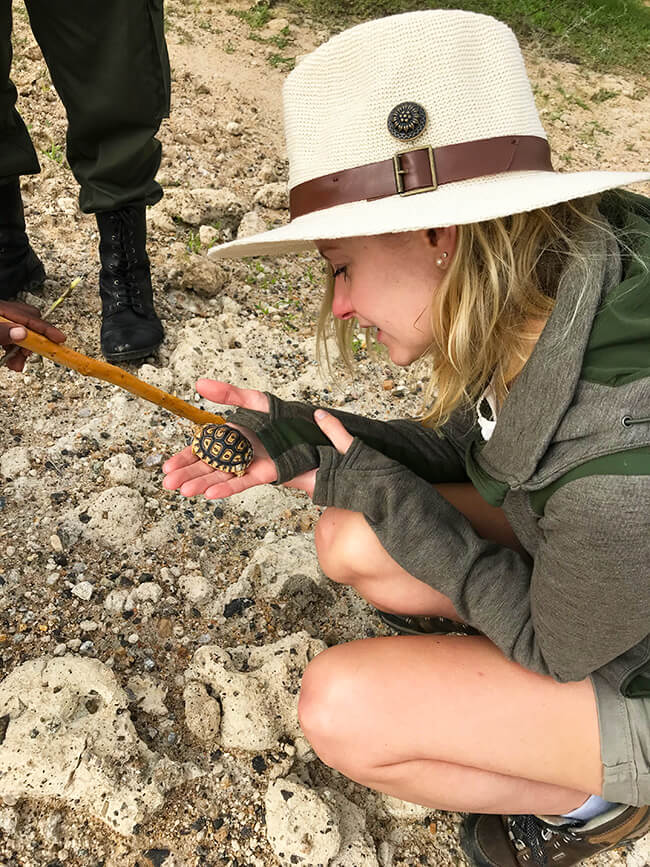 Practical layers in neutral tones are easy to mix and match
3. Accessorize!
Accessories are a quick and easy way to add flair to what may seem like the same outfit day in and out. I typically go for a stack of bracelets and maybe a simple necklace. And the hats! A good sunhat for sun protection (I got a packable one from Goorin Brothers) and one baseball cap for days when you want to keep it simple.
Good sunglasses are a must, and a light gauzy scarf in a neutral tone has saved me from many sunburns. In addition to boots, I bring a pair of flat, casual-but-cute sandals to wear at the lodge.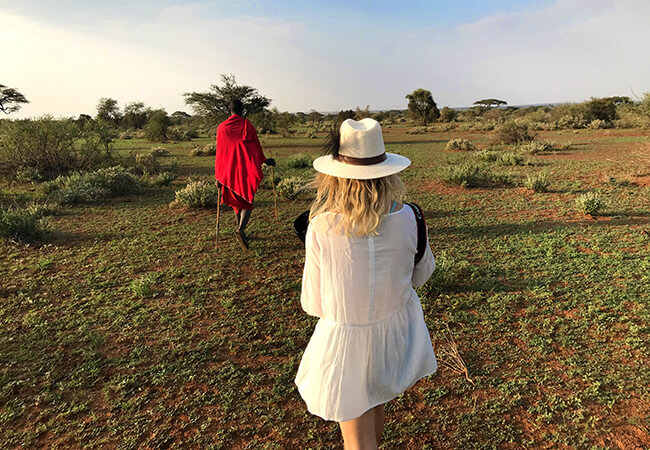 I brought one hat with a few different pins in order to switch up my outfits while still packing light
Last but not least, don't forget your safari perfume: sunscreen and Deet bug spray!
---
If you have any questions on how to pack for safari, email me at ltober@africaendeavours.com. I would be happy to pass along some ideas to help you stay photo-ready on your adventure of a lifetime!