The phrase "go big or go home" really comes to life when you visit Dubai. A city of superlatives (if it is the largest, biggest, or longest in the world, it likely is in Dubai!) and contrasts, it makes for an exciting and exotic visit. This guide to Dubai will show you some of the highlights and unique experiences in this incredible city!
The Ancient and the Ultra-Modern
My recent visit taught me how truly diverse Dubai is and how much more there is to offer than simply the glitz and glam you see on TV (although that really does exist!). Many flights to Africa include a layover in Dubai, so consider adding this as a mini-vacation on your way to an African wildlife safari. Make sure you allow enough time to enjoy both sides of this unique city.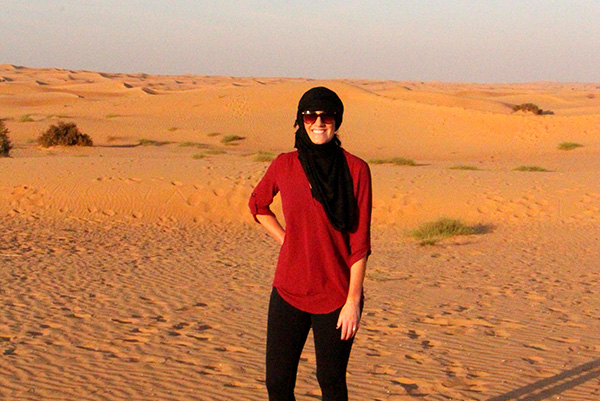 Guide to New Dubai
There is no shortage of glitz and glam in New Dubai, and it's here you will find a long list of superlatives, such as the most luxurious hotel in the world, the tallest building in the world, the largest man-made marina in the world… and the list goes on!
Business Bay, the Dubai Marina, and the famous Palm Jumierah Island are great areas to stay in to enjoy New Dubai. However, the location should be carefully matched to your interests and style, as each is quite different.
Some of my personal highlights in this area include:
Soaking up the views from the top of the Burj Khalifa (148 floors up!)
An "All that Glitters is Gold" New Year's Eve gala overlooking the Burj Khalifa fireworks
Visiting the Dubai Marina
Riding on the monorail on Palm Jumierah
Visiting the Dubai Mall with a stroll to the famous Dubai fountains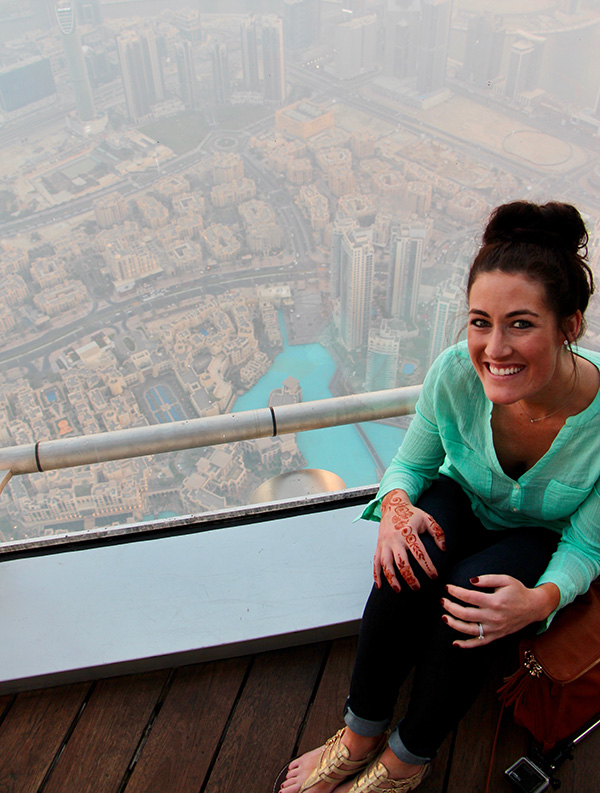 At the top of the Burj Khalifa, the tallest building in the world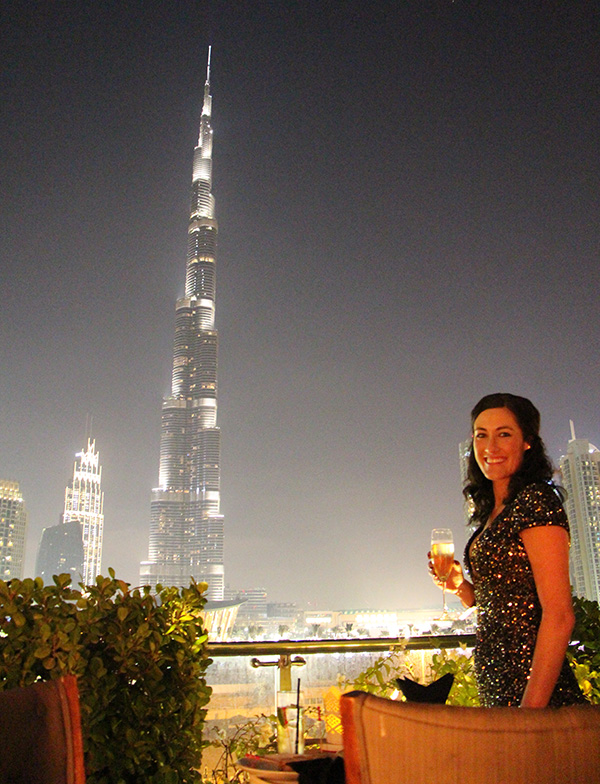 Glitz and glam at an "All That Glitters Is Gold" NYE gala
Exploring Old Dubai
The proximity and juxtaposition of Old Dubai—just across the Dubai Creek that you can cross via abra (traditional boat)—make it all the more magical. The famous spice souk and gold souk are not to be missed, and you can easily find yourself losing track of time as you meander down these narrow alleyways bartering with the friendly locals.
Depending on your style, a dhow dinner cruise is also a great way to see the sights. And if you don't have enough time to visit Abu Dhabi, then a mosque visit while in Old Dubai is highly recommended.
One of the highlights of my trip to Dubai was a Heritage Desert Safari in a vintage 1950s Land Rover. I loved learning about the Emirati culture, seeing a falcon show, getting a henna tattoo, and smoking some shisha under the desert sky. A desert safari is a must-do and there are many variations you can choose from depending on your interests.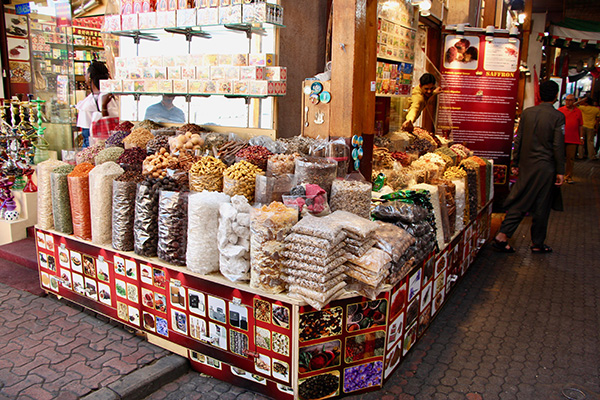 The spice souk (traditional market)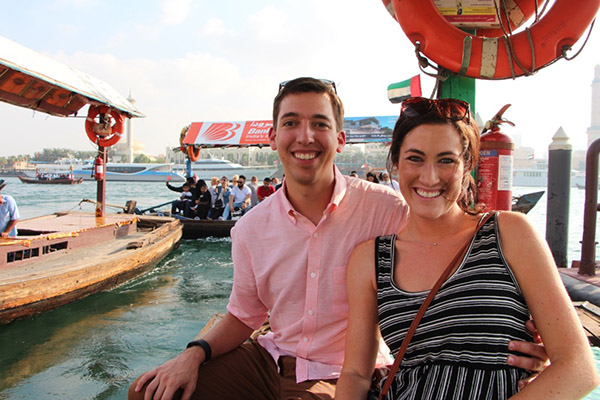 Dhow cruise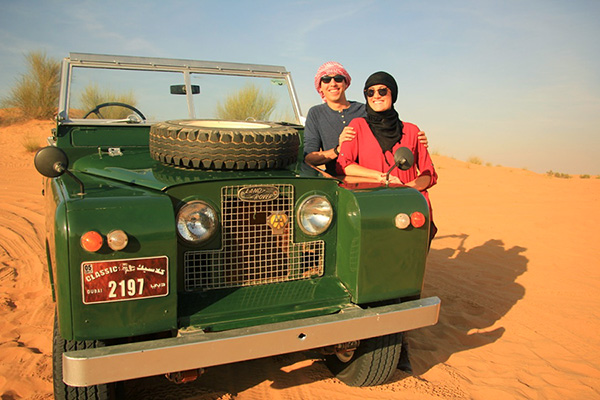 Desert safari in a 1950s Land Rover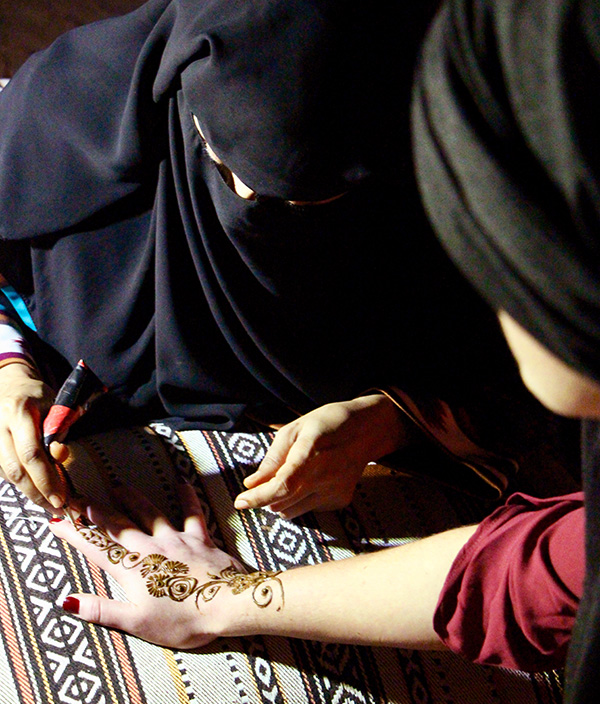 Getting a traditional henna tattoo
---
Want to experience the glitz, glam, and fascinating heritage of Dubai? Send me an email or call me at (888) 367-0933 (be sure to ask for Ellen!) and I would love to help you combine a trip to Dubai with a luxury African safari.