A trip to Cape Town wouldn't be complete without an amazing walking tour I recently discovered. Billed as a Cape Town food tour, I found it was so much more – food, coffee, artisan shops, culture, and history, with a little wine thrown in, if you're lucky!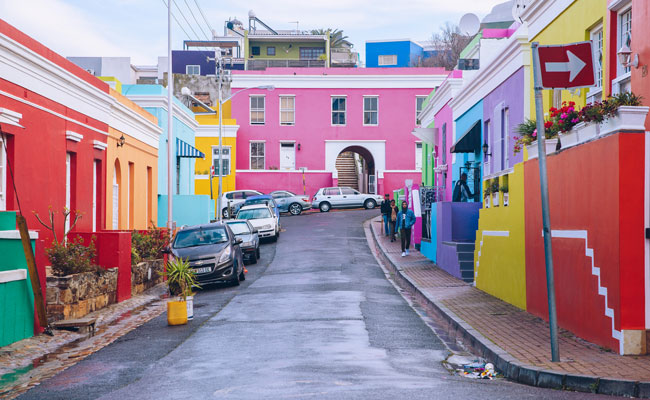 The Bo-Kaap neighborhood is architecturally stunning. Image: Tourism Cape Town
My guide, Pam, is a lifelong "Capetonian", brimming with fondness for her Mother City, as well as exceptional insider knowledge and connections that allowed us to experience traditional African soul food such as pap, samp and beans; Cape Malay/Afrikaner bobotie done two ways – traditional from a local street vendor in the colourful Bo-Kaap, as well as modern from a hip, new restaurant; and a very spicy bunny chow that required a few glasses of water on the side.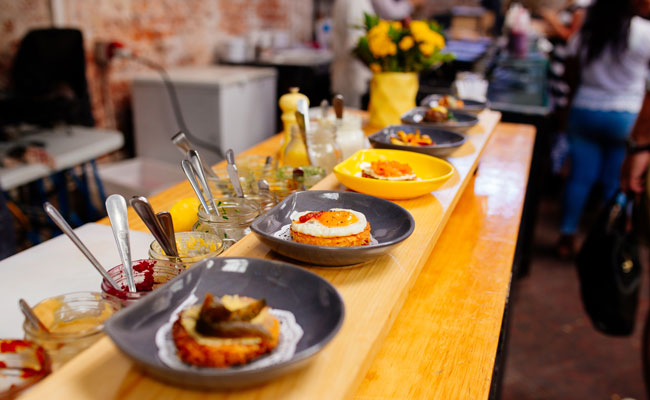 South African cuisine is an unexpected highlight of any trip. Image: Tourism Cape Town
Along with many more food samples (the recommendation not to eat breakfast before you depart should be well-heeded), we also had the opportunity to visit a variety of storefronts that promoted local artisans and crafts, including two separate shops featuring intricately beaded creations made by local Africans who were paid a living wage.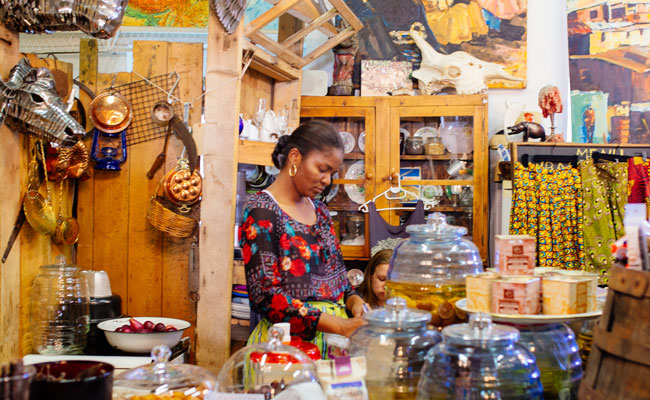 Cape Town has many unique shopping experiences. Image: Tourism Cape Town
I was also impressed by the ingenuity of small business owners who, in order to save money on rent, created hybrid storefronts such as coffee/retail accessories/marketing agency; another that combined a well-regarded butchery during the day and wine bar at night; and still more "coffee shop slash" outlets, such as bike, motorcycle, surfboard – you get the idea.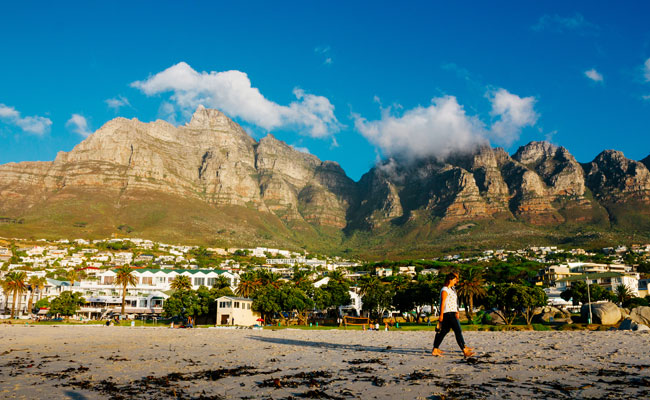 The natural beauty of Cape Town is unrivaled. Image: Tourism Cape Town
---
Ready to begin planning your own trip to Cape Town? Browse our custom South African travel packages, or gives us a call at 888-367-0933 to start planning the adventure of a lifetime!