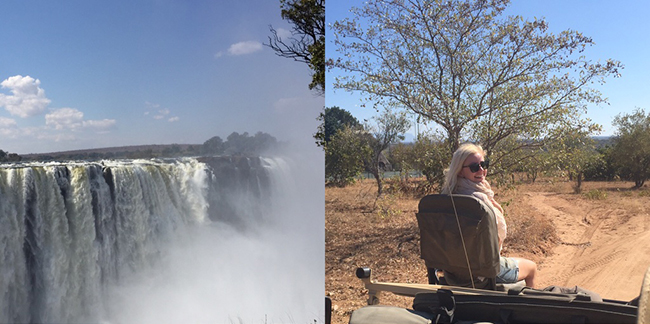 Hi all! I've just returned from my first trip to Africa, and WOW! What a trip it was. From safari to the Franschhoek winelands and Cape Town, South Africa was the perfect starting destination.
South Africa: Cape Town, Franschhoek, and Safari
The wine and food in Cape Town was beyond impressive. I highly recommend the Le Lude winery in Franschhoek if you enjoy an excellent glass of bubbles, as well as Chef's Warehouse on Bree St, Cape Town for their Oysters Vietnamese.
Of course, the highlight of any trip to Africa is your time spent on a Big 5 wildlife safari! The animal sightings and conservation are more impressive than one can imagine and truly made my heart happy. 
Victoria Falls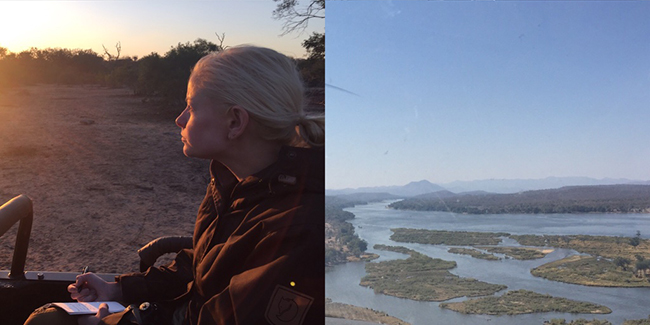 After South Africa, I went to Victoria Falls, starting on the Zimbabwe side. The falls were full and I was incredibly lucky to get a beautiful day to explore one of the Seven Natural Wonders of the World. I then crossed the border to Zambia where I stayed on the mighty Zambezi River outside Livingstone.
I stayed at 2 properties here: Islands of Siankaba and Tongabezi. Islands of Siankaba is a very special and unique destination based on 2 islands in the Zambezi River that can only be accessed by boat. The lodge features swing bridges, an amazing masseuse, and the chance to canoe in an authentic mokoro boat.
On the other hand, Tongabezi has the most beautiful arrangement, private butler service (24-hour champagne delivery, anyone?), and has created a school, Tujatane, which supports 250 children in the surrounding area. Tujatane is entirely funded by the lodge and its guests, feeds the children daily, and is even a library for locals to access books.
Zambia: Lower Zambezi National Park
From Victoria Falls, I hopped on a few small flights to the Lower Zambezi, one of the smaller and newer national parks. It was my favorite destination of the trip! This is Africa. Wild, untouched, and remote. Immediately after the plane landed, elephants and impala crossed the runway!
I first stayed upriver at the Royal Zambezi. It was here we found 2 male wild dogs that had been MIA for several months. And I highly recommend a canoeing safari, where the hippos snort, the crocs are sunbathing on the banks, and the elephants come to drink out of the channel.
I ended my trip in a quiet corner of the park at Anabezi Luxury Tented Camp. At this time of year, the nearby forests are teeming with green, brown, and golden colors as though you're in a fairytale. The animals are a bit more timid, making sightings more rewarding. But there are plenty of elephants, warthogs, baboons, lions, and birds that can be spotted without leaving the comfort of your own balcony. 
While every good holiday must come to an end, I cannot wait to return to South Africa and Zambia!
---
Want to plan your own African safari adventure? Use our trip planner to browse South Africa vacation packages or Zambia safari packages. You can also give me a call at 888-367-0933 (ask for Laura) and I'd love to chat more about my trip!