Qatar (properly pronounced kuh-tar) is the perfect destination, offering modern amenities, 5-star resorts, and top notch service combined with a reserved and religious mindset, rich culture, and warm, welcoming Qatari people. If you're going on a South Africa vacation or African wildlife safari, Qatar is a perfect addition. There are many reasons why one needs to experience this country, but here are my top 3.
Safety in the Middle East
While these are not words you often associate with one another, Qatar has developed a highly educated and enriched society where unemployment falls below 1% and crime is relatively low. The government and petroleum companies provide everything from housing (3,000+ square feet!), utilities, medical, and university education all at no cost (read: no income tax) to their residents. All the while, employers still provide adequate salaries. Combined with the country's religious ideals, a safe and friendly environment is sustained for locals and visitors alike. Visiting other countries in the Middle East poses the potential for tension due to present threats, safety concerns, and varying ideals. Qatar, on the other hand, is the perfect location for your foray into the subcontinent.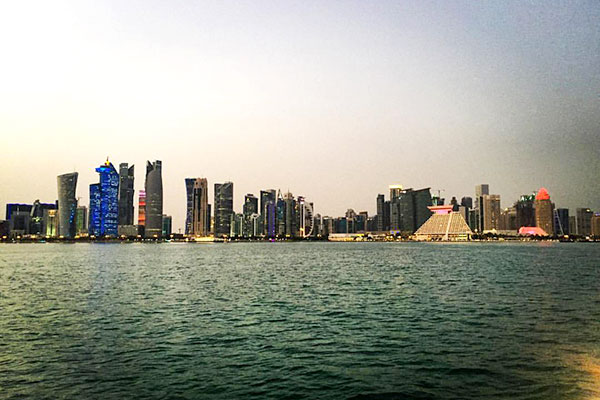 The Doha skyline
Qatar Desert and Inland Sea
What an amazing day! This experience reminded me why travel is so amazing. I started with a 45-minute drive to the dunes, where I got to ride a camel. Then we went dune bashing. You can take an easy ride, but we asked for a thrilling experience, and boy, did we get one! We visited the inland sea bordering Saudi Arabia, a UNESCO World Hertiage site. (Here, I received several alerts on my phone indicating I had in fact entered Saudi Arabia.) After a bit more dune bashing, we ended at a desert camp where you can take a dip in the Persian Gulf, enjoy lunch, have a bonfire dinner, explore by buggy, or simply relax.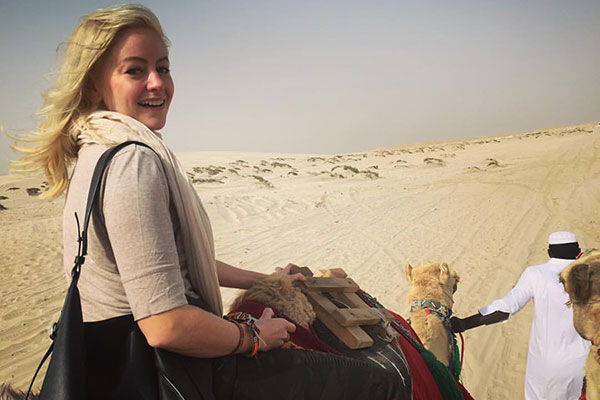 Camel ride in the desert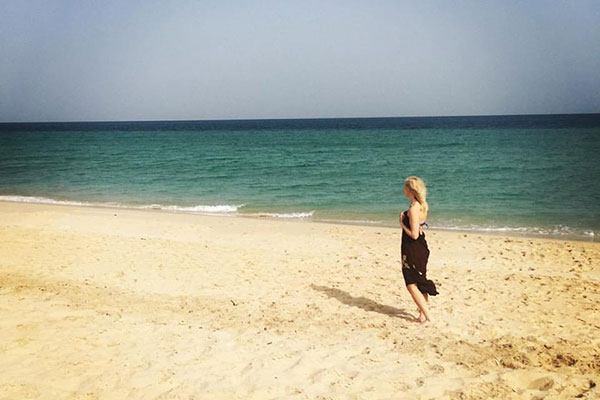 The Persian Gulf
Cultural Submersion
Whether you choose to visit the Museum of Islamic Art, shop at the traditional Souq Waqif (indoor market and cultural center), try local food, or check out the State Mosque (women must wear traditional dress), you will find a variety of family friendly experiences at your fingertips. Each one is different, unique, and essential to the local way of life.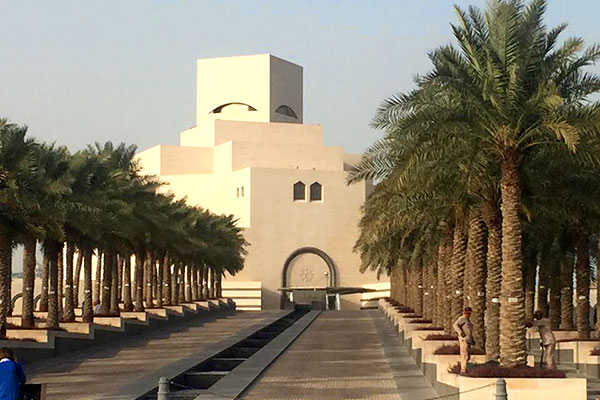 Museum of Islamic art (Can you see the eyes?)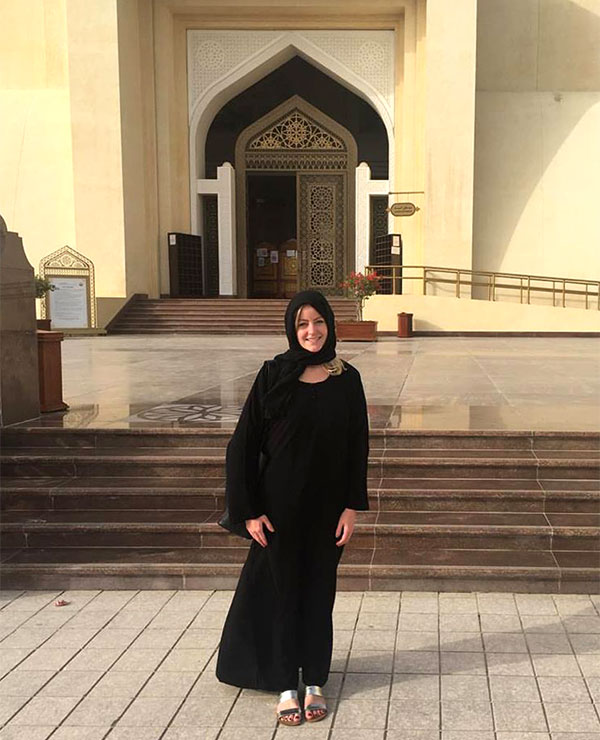 The State Mosque