Shannon Bradley
Marketing and Sales Champion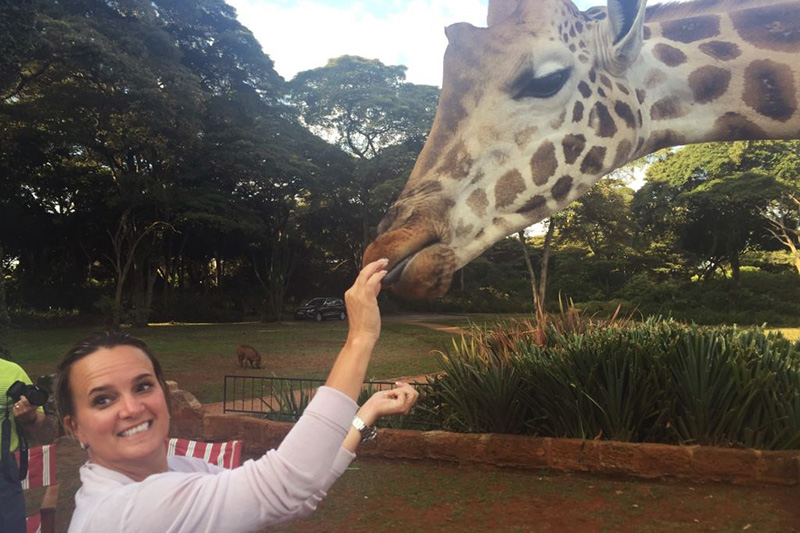 A little about me
After getting my MBA in marketing and spending 20+ years in wireless and technology, I decided to open my own Jazzercise Fitness Centers in the Chicago area. At one point, I owned the 8th largest franchise in the world. Through networking with business friends, I met Corinne, our owner, in 2012, and have been here ever since! And then in August 2022, I decided it was time to leave Chicago and I moved to the sun in Phoenix. I still teach Jazzercise, but since have become a certified Personal Trainer and Nutrition Coach. Well, I am not going to lie, I am a bit of a snob and like more comfort and luxury. I do enjoy nature and being active, but at night, I want a fireplace, a glass of wine, and a comfy bed. For example, in Cape Town, you are more likely to find me in the Winelands than hiking Table Mountain. I also consider my flights part of the journey and prefer business class when possible.  I also consider my flights part of the journey and prefer business class if possible. I am also a certified scuba diver and have been diving in 10 countries.
Favorite Experiences
Chimp Trekking at Greystoke Mahale in Tanzania, Feeding Giraffes at Giraffe Manor, Sunrise at Table Mountain in Cape Town, Gorilla Trekking in Bwindi in Uganda and Devils Pool at Victoria Falls.
Memorable Experiences
Oh boy…picture this…sunset in the Savute Game Reserve in Botswana.  We are at watering hole with maybe 5-6 big bull elephants.  A pride of 5 lioness and about 5 baby lions are approaching the watering hole.  We watched as these ellies chased off the lions and then the lions lined up at the watering hole. OR in Katavi National Park at night.  There is a dead hippo in the river that a group of lions are trying to feed on, two crocodiles are approaching the hippo, one of the lions picks up her paw and WHACKS the croc across the top of his head, the croc backed off.
I don't leave home without…..My Packing App.  I am a horrible packer (aka…I always pack too much), but after having done a lot of trips overseas, I have found that using a Packing App really helps me organize and not forget anything.  I like Pack Point, if you pay for the upgraded version, you can create your own custom packing templates to make sure you never forget anything.
When I'm Not Traveling
When I am not traveling, you are likely to find me teaching a Jazzercise class; traveling for my sorority, Gamma Phi Beta; at a local bar with friends; or listening to live music.