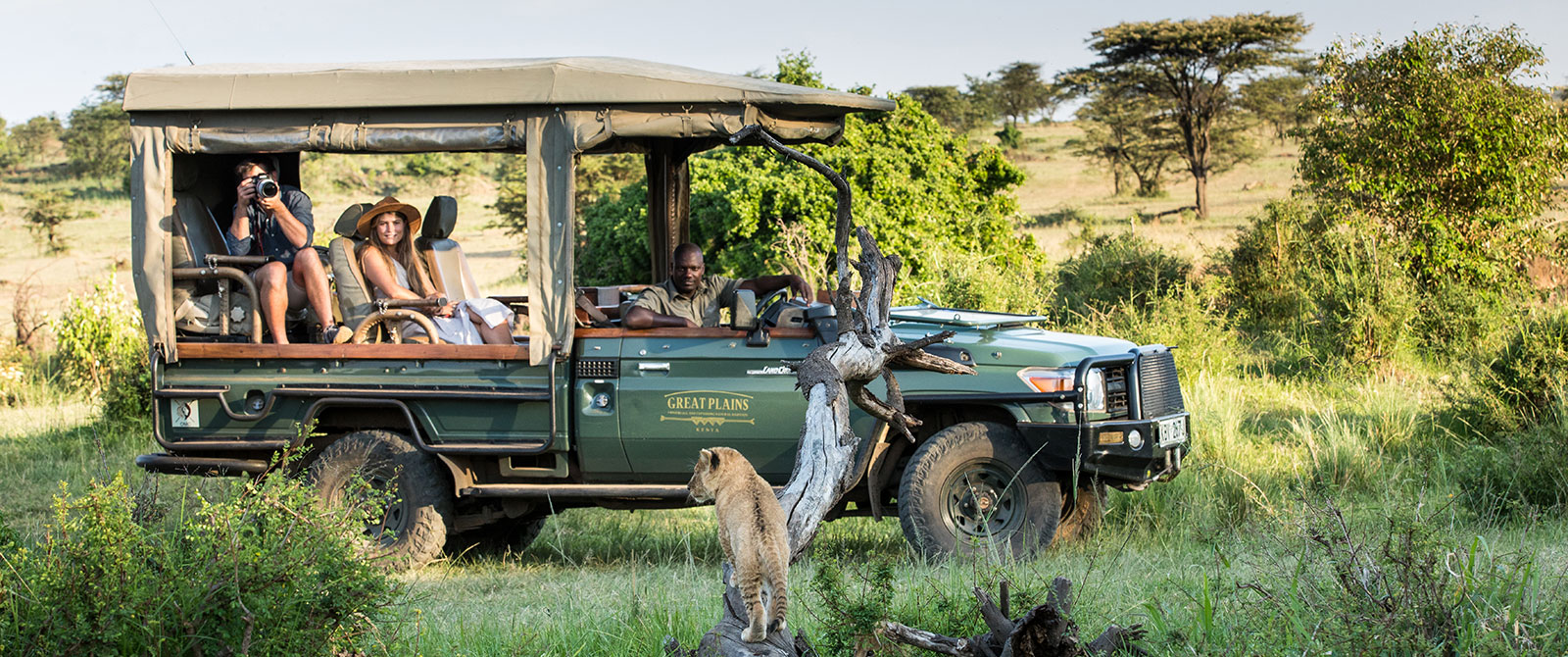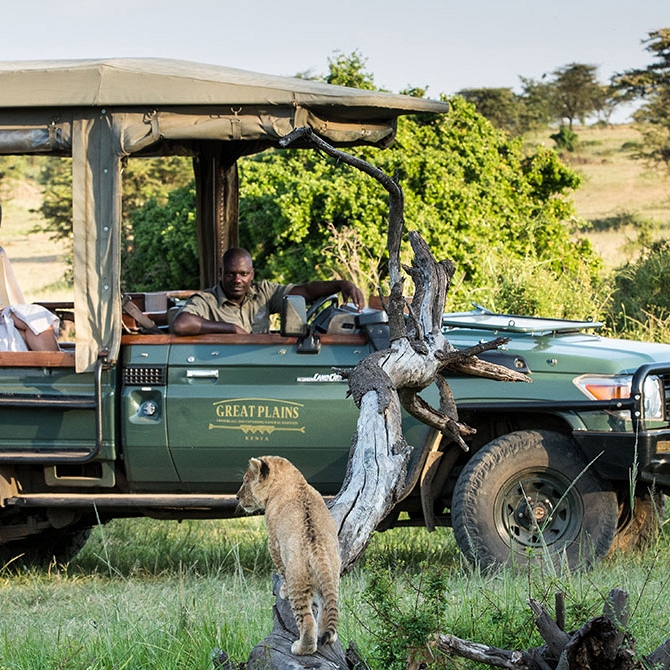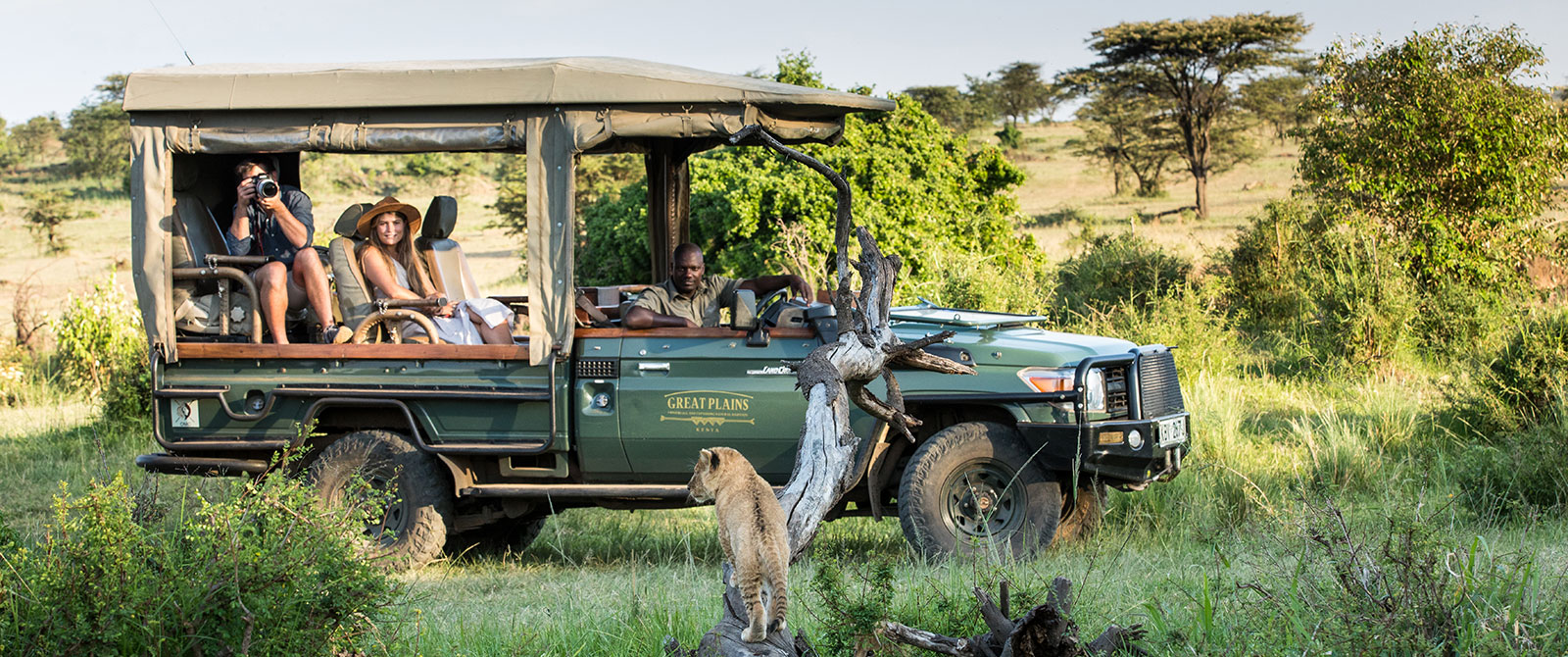 Great Plains Conservation Itineraries and Experiences
We are thrilled to partner with Great Plains Conservation, where protecting Africa's wilderness is not only a philosophy, but a way of life. Founded by Dereck and Beverly Joubert, world-renowned Nat Geo Explorers, filmmakers, and photographers, Great Plains camps support stressed and threatened environments through sensitive, low-volume and low-impact tourism. Local communities are also an intrinsic part of this model and benefit directly from it. The final piece of the puzzle are the guests who visit the camps, and through doing so, become valued partners and agents of positive change.
The Great Plains Foundation has embarked on a new initiative, Project Rewind Zambezi. They will work to relocate
over 3,000 animals to the Sapi Reserve.
Here is a sampling of life-changing itineraries to Kenya, Botswana, and South Africa, featuring Great Plains camps and like-minded partner properties.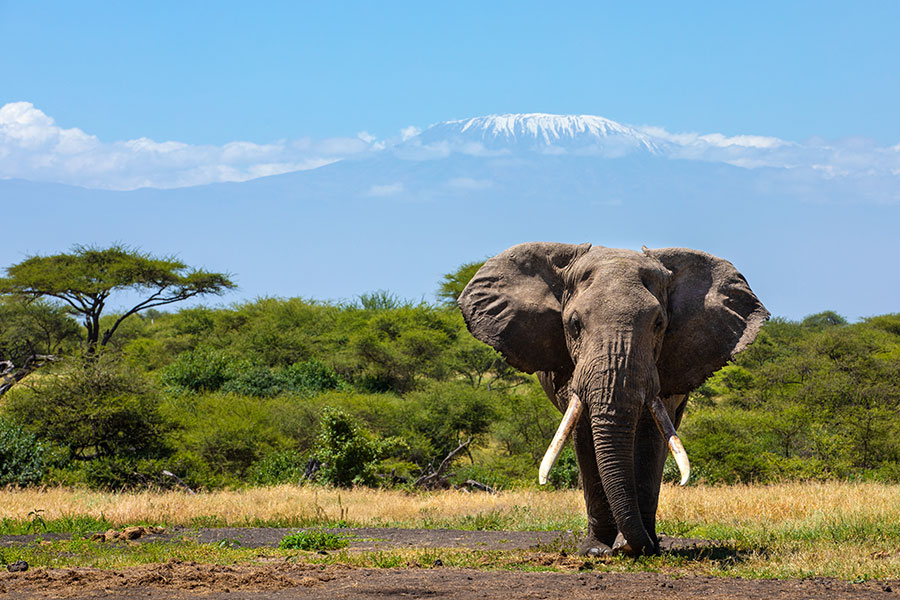 When Karen Blixen published her autobiographical novel Out of Africa in 1937, it was an idealized picture of her time in Africa and a declaration of love to what is now Kenya. Follow in the footsteps of the author on this magical journey from Nairobi to Chyulu Hills to the famed Maasai Mara.
1 night Emakoko
3 nights Ol Donyo Lodge
3 nights Mara Expedition Camp
From $6,310 per person
Highlights:
Explore Nairobi's wild side. Within 20 minutes of clearing customs, you can be viewing the game in the amazing Nairobi National Park.
Hike through Hemingway's "Greens Hills of Africa", a magical land of open grass plains and tree-covered rolling green hills
Morning horseback rides with the famed Mt Kilimanjaro as your backdrop
See iconic African wildlife in the Maasai Mara; large prides of lions, elephants, and giraffes in grasslands, gazelles, and eland to mention just a few.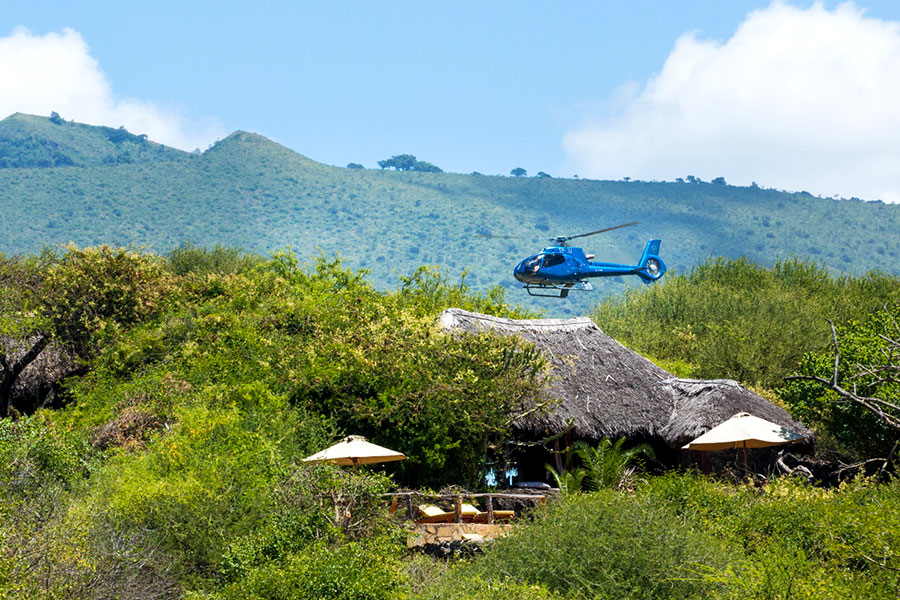 One of the most revered of Africa's safari destinations, Kenya is a country brimming with romance, thrill and adventure. The crown jewel Masai Mara National Park is renowned for its abundant wildlife and annual Great Migration. Nothing says "classic African safari" quite like a Kenyan safari.
1 night Hemingways
2 nights Ol Donyo Lodge
2 nights Segera Retreat
2 nights Mara Plains Camp
From $12,265 per person
Highlights:
At the base of Chyulu Hills, overlooking Mount Kilimanjaro, choose between a variety of activities including safari drives, horse riding, and mountain biking, to name a few.
Experience unparalleled game viewing opportunities in the wildlife dense Olare Motorogi Conservancy, just on the border of the Maasai Mara
Explore one of Kenya's most exciting safari locations, the Laikipia Plateau, home to herds of elephant, buffalo, lion, leopard, and expanding populations of Africa Wild Dog.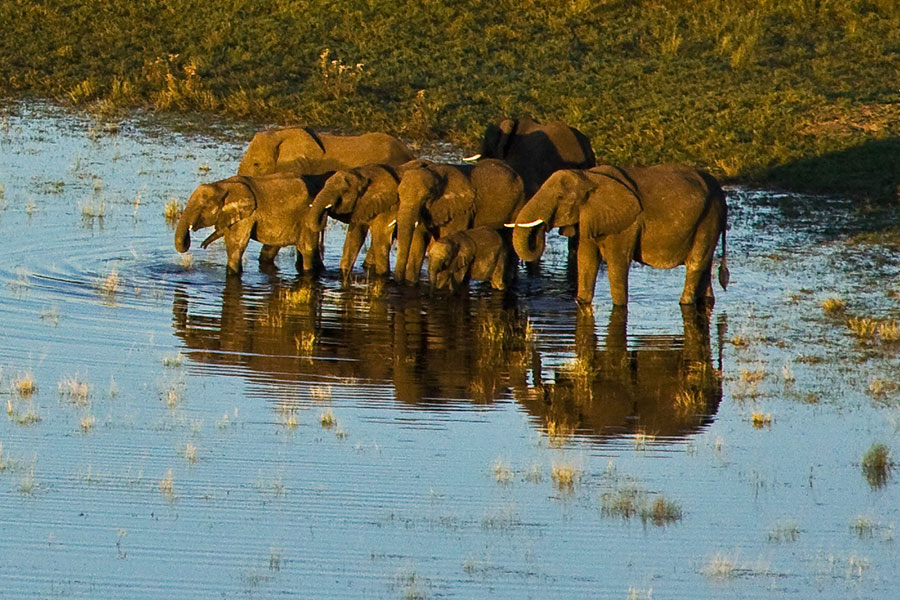 Starting in the Mother City of Cape Town, you'll enjoy the rich history of the Ellerman House, with one of the Southern Hemisphere's leading art collections. Explore Table Mountain, the penguins of Boulder Beach, or the nearby world-renowned winelands. Then it's off on safari in the splendid Southern Kalahari with its wilderness and phenomenal wildlife, before finishing up at the luxurious Fairlawns Boutique Hotel in Sandton, outside Johannesburg.
3 nights Ellerman House
3 nights Tswalu Kalahari Private Game Reserve
1 night Fairlawns Boutique Hotel and Spa
3 nights Duba Plains
3 nights Selinda Camp
From $17,330 per person
Highlights:
Immerse yourself in Cape Town's incredible culture from one of the city's most exclusive addresses, Ellerman House
See the unparalleled beauty of the Southern Kalahari, including some of the rarest and most extraordinary wildlife such as black-maned Kalahari lions, meerkats, cheetah, pangolin, aardvark, aardwolf, and African wild dogs
From wildlife viewing and birding to walking and exciting safari drives, experience one of Botswana's best land safaris
Enjoy safari drives, walks, boating, tracking, birding, and much more from your camp in the beautiful Selinda Spillway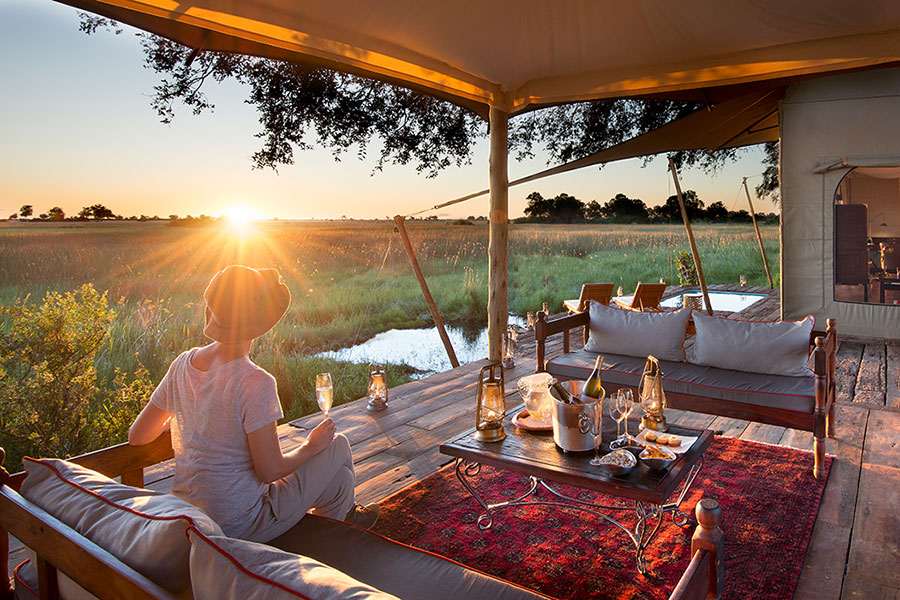 Grootbos sits in a unique rugged coastal locale outside Cape Town in South Africa – near famed vineyards, shark cage diving, and the Marine Big 5.  Next, lying in the middle of the largest expanse of sand on earth the Okavango Delta is one of Africa's most amazing, sensitive and complex environments. Unique as the largest of the world's few inland deltas, the placid waters and lush indigenous forests offer a safe haven for innumerable bird and wildlife species. Following, the Selinda is a huge private concession in northern Botswana at the crossroads of some of the most prolific wildlife areas – the Savute, Chobe, and the Okavangio.
2 nights Twelve Apostles Hotel and Spa
3 nights Grootbos Private Nature Reserve
3 nights Duba Plains Camp
2 nights Zarafa Camp
From $10,500 per person
Highlights:
Watch the sunset with breeching whales, playful dolphins, and crashing Atlantic rollers from your stunning Cape Town hotel, The Twelve Apostles
Just two hours from Cape Town, enjoy the "Marine Big 5" – whales, sharks, dolphins, seals, and penguins in Hermanus
Experience Botswana's best land safari around the Okavango Delta, from wildlife viewing and birding to walking and exciting safari drives.
From your luxurious tent at Zarafa, enjoy views of the lagoon, which in the dry season boasts sightings of buffalo and elephants by the hundreds.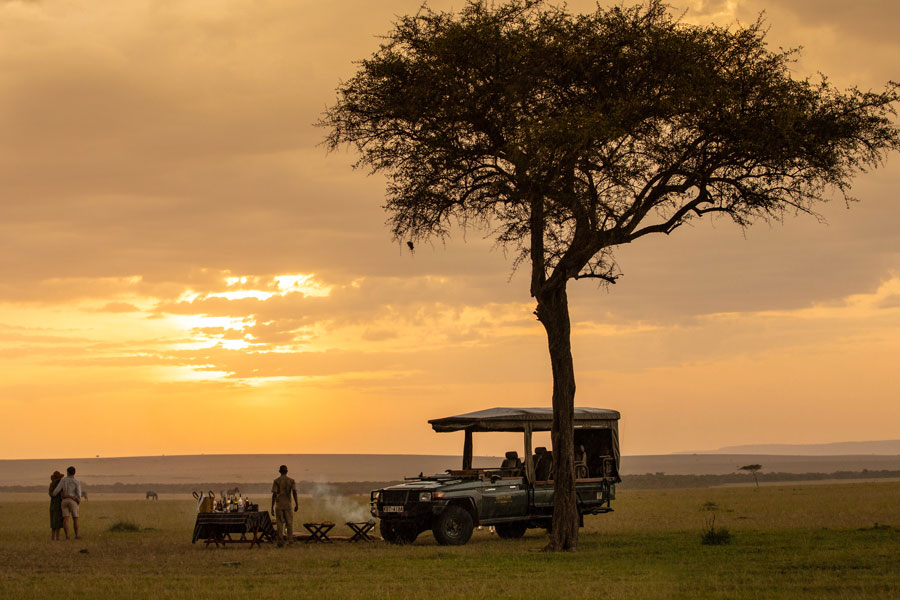 What could be more memorable than an icy gin & tonic sundowner in the Mara after a heart-pounding day out on safari?  Or horseback riding framed by the majestic Mount Kilimanjaro?  Or sleeping under the stars on your rooftop bed? Whether it's an anniversary, birthday, honeymoon, or another special occasion in your life, this trip is certain to send you back with precious memories to last a lifetime.
3 nights ol Donyo Lodge
3 nights Mara Expedition Camp
3 nights Arijiju House
From $16,350 per person
Highlights:
Enjoy a variety of family-friendly activities from your lodge overlooking Mount Kilimanjaro. Choose between safari drives, horse riding, and mountain biking, to name a few.
Your camp in the Mara is in prime leopard territory and the annual wildebeest and zebra migration passes literally in front of your tent, offering you the chance to witness one of the miracles of nature first-hand from the comfort of your veranda.
At your private family home in Laikipia, you'll get loads of inspiration about how to fill your days but you can curate the adventures to suit you – choose to drive, run, walk, ride, fly or simply soak in the environment.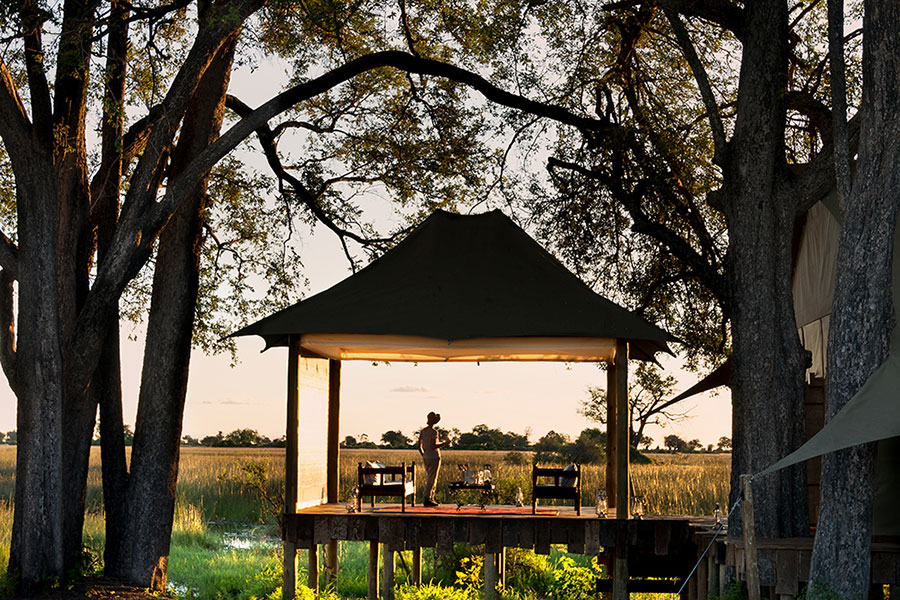 The romance of Africa harks back over generations, inspiring poets and adventurers to discover the hidden gems of this amazing continent and now you can as well with a stay at two of the most romantic and luxurious camps in Botswana, Duba Plains Camp and Selinda Camp.Enjoy adventure filled days of wildlife viewing, bush walks, an afternoon massage and sundowners before enjoying a romantic private dinner on the deck of your suite, in a library or wine cellar, around a fire or under the stars. 
3 nights Duba Plains Camp
3 nights Selinda Camp
From $9,480 per person
Highlights:
Duba Plains offers Botswana's best land safari as well as an Okavango Delta experience, from wildlife viewing and birding or fishing from the boat to walking and exciting drives with knowledgeable guides and friendly hosts
At Selinda Camp, set in one of the most pristine wilderness areas left on our planet, enjoy safari drives, walks, boating, tracking, birding, and other bespoke viewing activities designed to place you in front of the best wildlife Botswana has to offer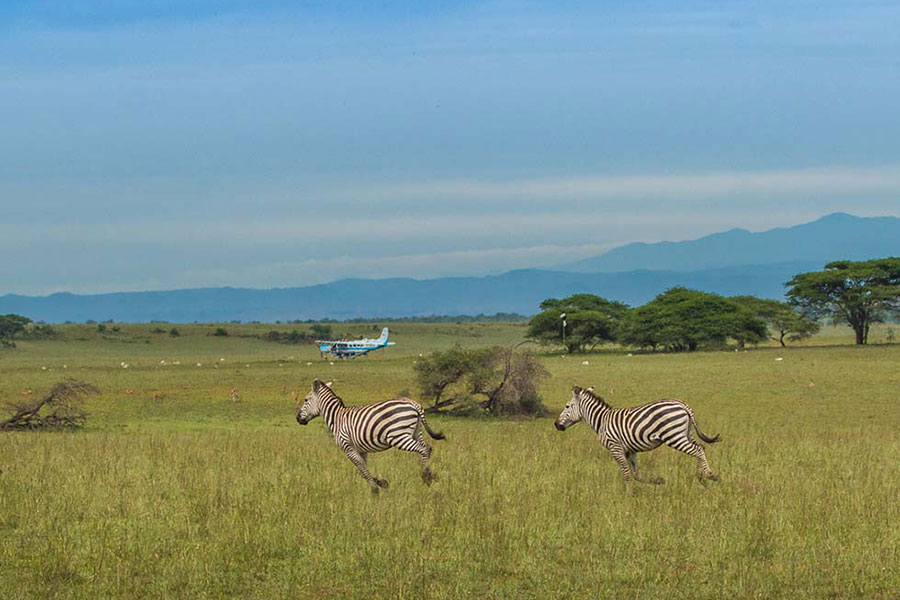 Duba Plains prides itself on its extraordinary wildlife experiences with reliable sightings of lion, buffalo, red lechwe, blue wildebeest, kudu, and tsessebe. Elephant and hippo trudge through the swamps. Selinda Explorer Camp sits in prime predator habitat, where leopard and cheetah and African wild dog hunt these parts regularly. Giraffe, buffalo, roan and sable are possible sightings. Sapi is an untouched wildlife sanctuary, and along with the neighbouring Mana Pools National Park, comprises over 337,000 hectares of prime protected wilderness. "This… is Africa! And like Hemingway, I miss it already, even before I leave, each time."
2 nights Duba Explorers Camp
2 nights Selinda Explorers Camp
4 nights Sapi Explorers Camp
From $8,045 per person
Highlights:
At Duba Explorers, enjoy a combination activity-based camp: explore the Okavango Delta's permanent channels by boat when water levels allow, as well as open game drive vehicle safaris
Experience both day and night drives at Selinda Explorers Camp. Set in a prime predator habitat, lion, leopard, and cheetah and the recently discovered Explorers Pack of African wild dogs hunt these parts regularly.
At Sapi Explorers Camp, the focus of your stay is exploring one of Africa's remote wilderness areas not only on foot and in specially designed vehicles but also by canoe and boat on the Zambezi River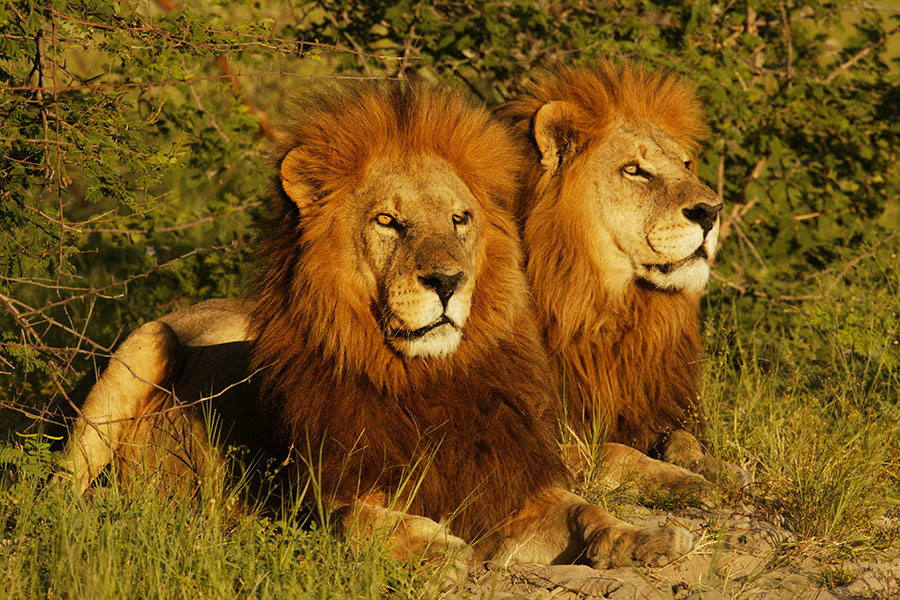 Built on a wooded island, connected to the prolific wildlife area by an elaborate set of bridges, Duba Plains camp is the base of many famous wildlife documentaries by National Geographic filmmakers Dereck and Beverly Joubert. Set in one of the most pristine wilderness areas left on our planet, the new Selinda Camp rests on the banks of the Selinda Spillway, as it enters the Linyanti River. The area has a sense of remoteness, a true spirit of Africa, and is a great example of the Botswana bush embodying a variety of species and rare animals. Xigera Safari Lodge is situated on one of the Okavango's key waterways, surrounded by picturesque papyrus swamps and wooded islands, and is renowned for its remarkable wildlife sightings including lions, hyenas, leopards, red lechwe, spotted-necked otter, elephant, buffalo, reedbuck and tsessebe.
3 nights Duba Plains Camp
3 nights Selinda Camp
3 nights Xiera Safari Lodge
From $16,646 per person
Highlights:
Kick-off your safari in one of Botswana's premier game viewing locations, Duba Plains. Commonly spotted species include hippo, blue wildebeest, hyena, giraffe, elephant, lechwe, buffalo, tsessebe, and warthog.
At Selinda Camp, enjoy the sense of remoteness and true spirit of Africa. Safari drives walks, boating, tracking, birding, and other bespoke viewing activities are designed to place you in front of the best African wildlife and offer life-changing experiences.
In the heart of the Okavango Delta, the water-based lodge Xigera, offers you the ability to view incredible bird and mammal life, but at your own pace – there are no set times, no itineraries, just the unique chance of exploring the bush at a personalized pace.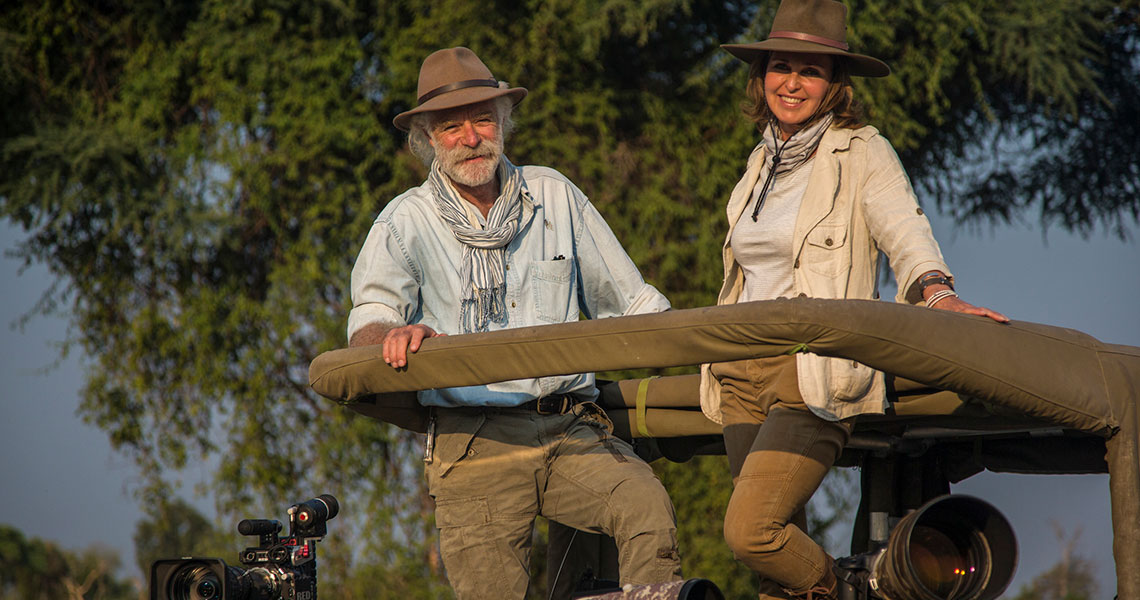 National Geographic Explorers-in-Residence and wildlife conservationists, Dereck and Beverly have been filming, researching and exploring in Africa for over 30 years. Their mission is the conservation and understanding of the large predators and other key wildlife species that determine the course of all conservation in Africa. They are the founders of the Big Cats Initiative with National Geographic, which currently funds 149 grants in 27 countries for the conservation of big cats.
The Jouberts have made over 25 films for National Geographic, published 11 books, half a dozen scientific papers, and have written many articles for the National Geographic Magazine. Beverly Joubert is also an acclaimed photographer and her international exhibitions have further helped to raise awareness for the plight of big cats across the world.
Their films have received international recognition with major accolades including 8 Emmys, a Peabody, Wildscreen Panda Awards and a Lifetime Achievement Award at the Japan Wildlife Film Festival, to name but a few. The Jouberts were also awarded the World Ecology Award alongside Prince Charles and Richard Leakey, and in 2009, they were inducted into the American Academy of Achievement with the likes of Archbishop Desmond Tutu.
Currently the Jouberts are working on a rhino conservation project called 'Rhinos Without Borders', an initiative in partnership with Great Plains Conservation and &Beyond which aims to move 100 rhinos from South Africa to Botswana to save them from the poaching crisis, whilst creating a 'Noah's Ark' for rhino genes. They also recently canoed 120km down the Selinda Spillway researching and filming elephants for conservation. From this journey they made their most recent film 'Soul of the Elephant', which was released in 2015, premiering at the Elephant Summit in Jackson Hole, which also let to an interview on the Ellen DeGeneres show.
All of Dereck & Beverly's work coincides with one aim: to save the wild places of Africa, and to protect the creatures that depend on them. The President of Botswana described them well when he said: "Theirs is a life long passion; for each other, for big cats, for Africa…they are true "children of Africa."
We were honored to host a Saturday morning brunch with Dereck and Beverly in March 2021.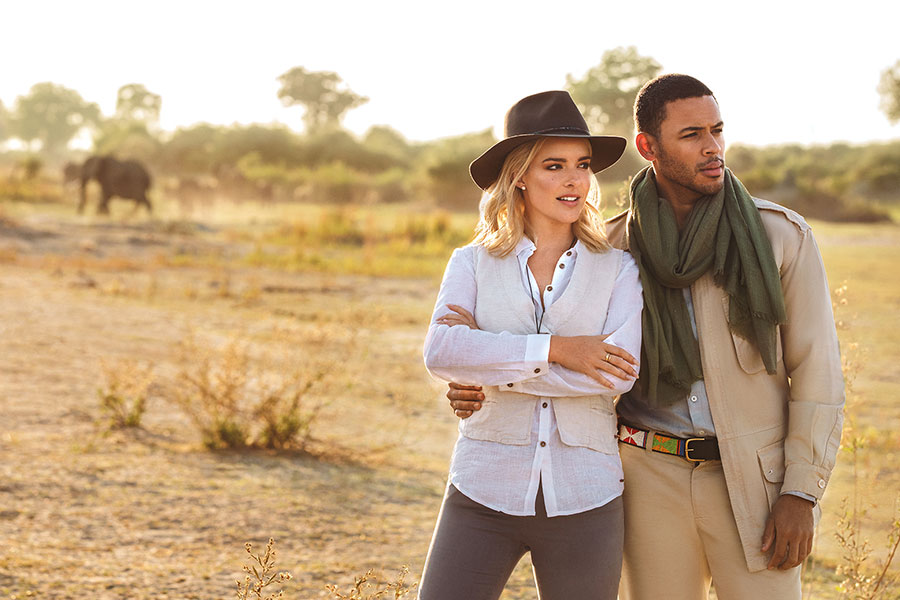 We understand exploring and the nature of expeditions. We also know that there is a need to have the right clothing and equipment, light things that you can carry, clothing that is cool in the tropics and yet, elegant enough to take that special meeting, a sudden delegation of elders, or to meet the president.
We have secured a special offer for any items that you purchase at Dereck and Beverly's safari store. Simply enter the code AfricaEndeavours5 upon check-out. For each purchase made, a donation will be made to The Great Plains Foundation.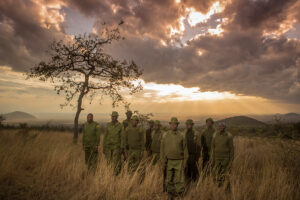 The Great Plains Foundation is an organization with a mission to conserve and expand natural habitats in Africa through innovative conservation initiatives with a long-term commitment to the environment, wildlife, and local communities. The Foundation is the basis for activities in the camps and the passion of Dereck and Beverly Joubert.
In this photo, we feature Project Ranger, just one of the many projects supported by Great Plains.