I've decided I may have to give up traveling, as I recently returned from the greatest trip of my life, and I can't imagine anything ever comparing. Okay, part of that is an exaggeration, but I did spend the last 2 weeks of March on my South Africa wedding/honeymoon, and it was absolutely magnificent!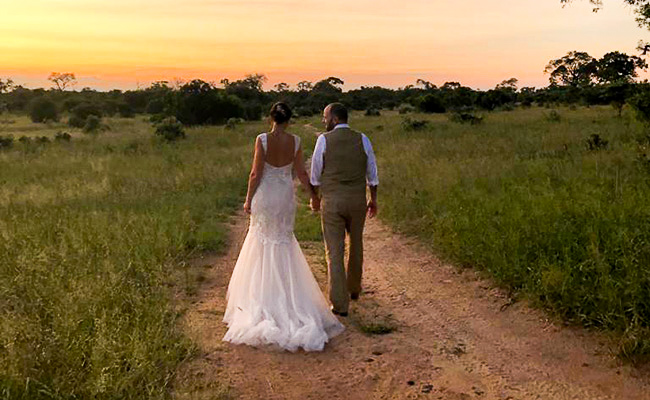 Our wedding day at Dulini River Lodge
Our 14 nights in South Africa included Johannesburg, safari (and wedding) in the Sabi Sands, Cape Town, the Winelands, and a gorgeous private nature reserve on the coast, about 2 hours south of Cape Town. It was the perfect combination of city/action and leisure/relaxation—a balance I strive to reach for my clients, as well.
The wedding day was better than I could have dreamt. It started with a game drive (I never miss one while in Africa!) and a leisurely breakfast at Dulini River Lodge, which is looking beautiful after recent renovations. My now-husband Dave and I parted for the day to get ready while the wonderful staff at the lodge made sure I had everything I needed—including bubbles, of course!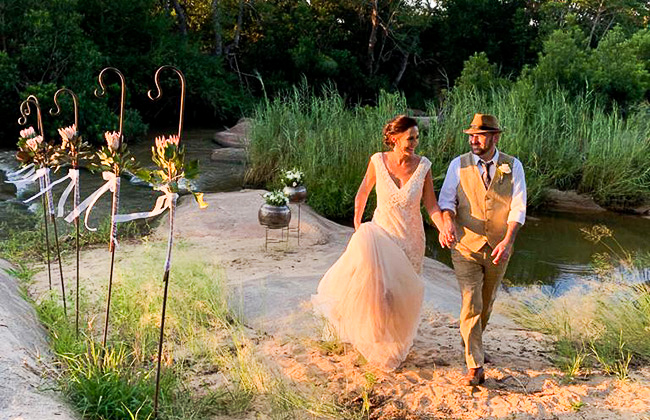 Thank you to the Dulini staff for capturing this gorgeous image!
Despite temperatures breaking 100° that afternoon, the ceremony went off without a hitch. The team at Dulini River Lodge could not have been more wonderful throughout the whole process, and I truly felt like we were, and will forever be, part of their extended family.
Since we didn't invite anyone to our South Africa wedding (sorry, mom!), we had one main focus after exchanging vows: get on the safari vehicle with our photographer and find some animals to be in our wedding photos! Luckily, the Sabi Sands is one of the best areas to find wildlife year-round, and the elephants in particular didn't disappoint!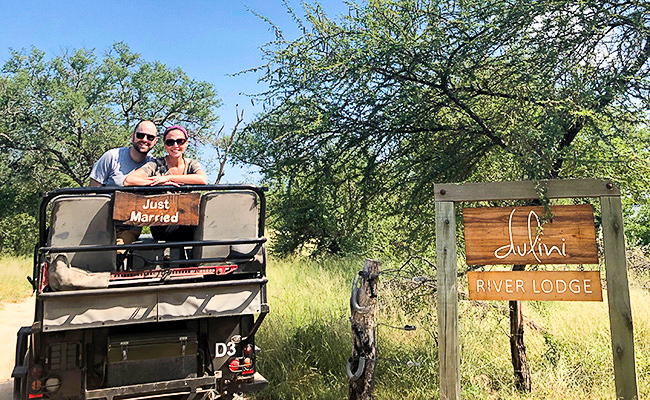 Game drive the day after our wedding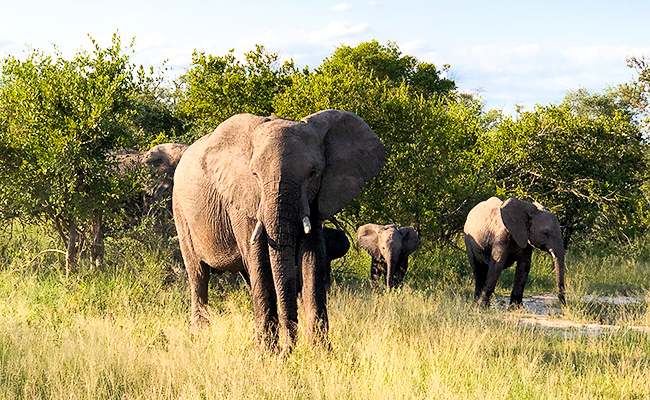 We saw so many elephants!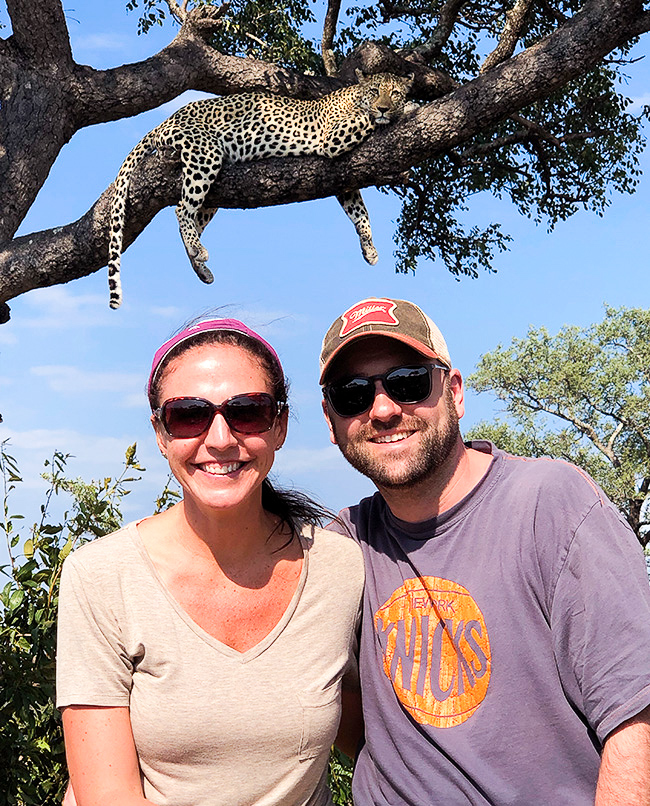 This leopard was nice enough to pose for us!
My love for South Africa seems to grow with each visit, as it is such a diverse country with an incredibly wide variety of experiences to offer. Whether for a wedding, a honeymoon, an anniversary, or just an escape from the weather or work back home, South Africa is always a great option.
---
Here are just a few more photos from this epic adventure. Please reach out if you'd like to know more—I could talk about it all day!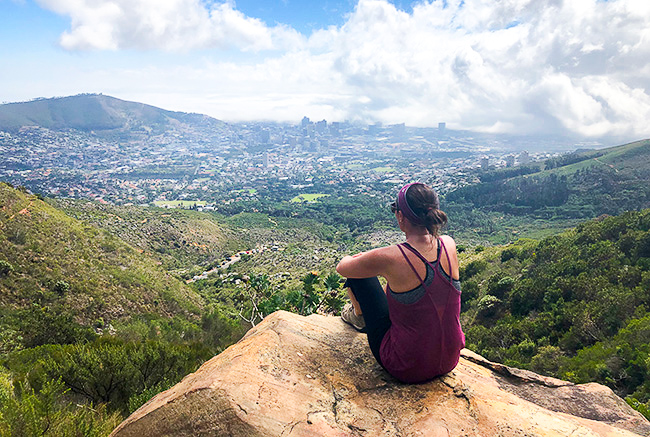 A difficult but worthwhile hike up to Table Mountain in Cape Town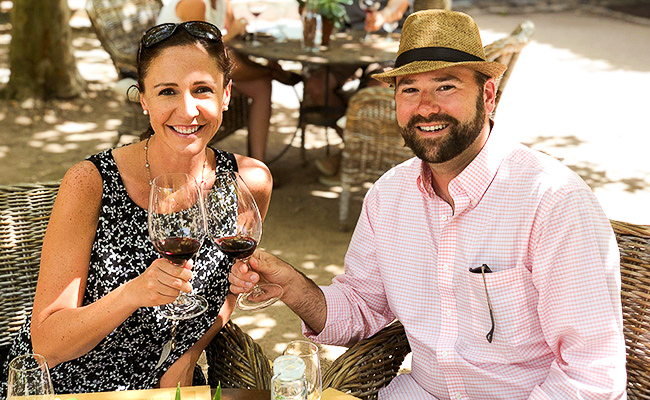 Wine tasting at Waterford Estate in Stellenbosch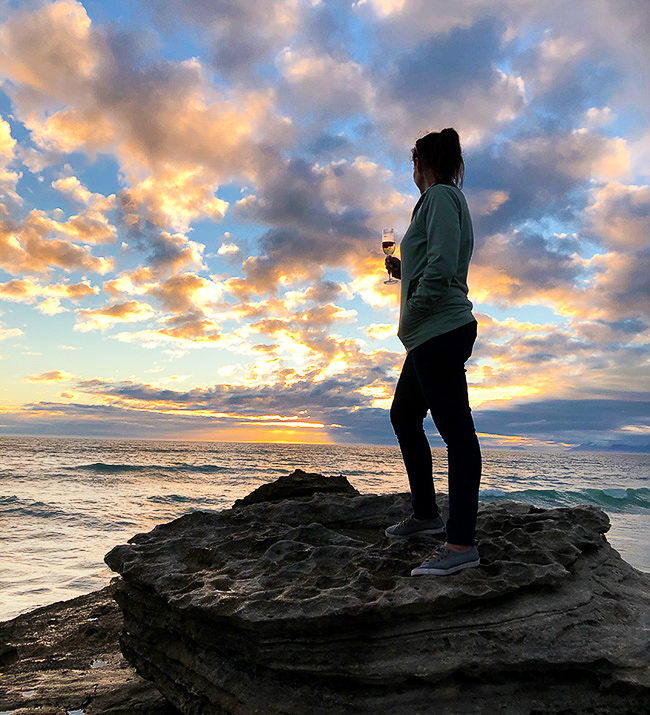 Stunning scenery at Grootbos Nature Reserve!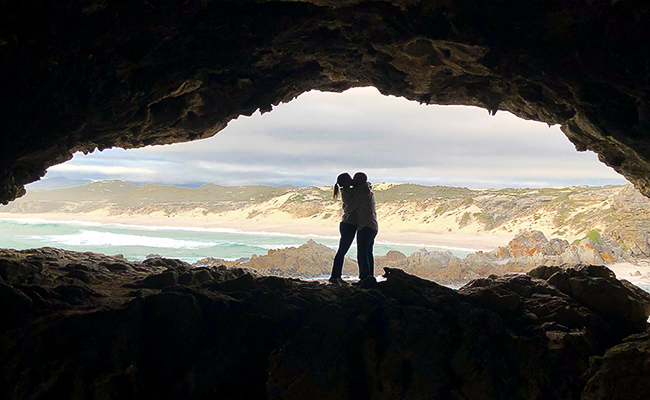 We may just need to move to Grootbos…
---
Are you looking to experience the magic of a South Africa wedding? Get in touch and I would love to help turn your vision into a reality. Give me a call at (888) 367-0933 or email me at kmarta@africaendeavours.com!