Five Reasons Why You Should Visit Uganda Now
Hi everyone.  It's Shannon, I am happy to report that I have just returned from Uganda.  Yes, during COVID and it was very easy to do.  Americans are allowed into the country as long as  a negative COVID test is presented.  And then to come home, we simply scheduled a COVID test in Entebbe a day before our departure and received our tests in 6 hours time.
Uganda is a sizeable country in Eastern Africa.  The equator cuts through the middle of the country, so temperatures are pretty consistent year round.    Here are the top 5 reasons why you should travel to Uganda now.
Primates.  Uganda is home to one of the largest populations of chimpanzees.  So there are multiple places to see these guys.  Kibale is one of the best places for chimps.  Additionally, Uganda is home to a large population of Mountain Gorillas (one of only three countries where you can see them in Africa).  These gorillas call the Bwindi Impenetrable Forest their home.  And yes, the name of the forest is true to the experience, be ready to trek through some dense forest.
Water Safaris.  Uganda has MANY lakes and offers many opportunities to do water safaris where you can see elephants, buffalos, crocodiles, hippos and tons of birds.  From a cruise on the Kazinga Channel to a ride on the Nile (yep, that Nile), you can kick back with a bevie and enjoy the views.  Also, don't miss Murchison Falls, the world's most powerful waterfall.
Traditional Game Drives.  Uganda has multiple national parks where you can view game from a vehicle.  Queen Elizabeth National Park is home to tree climbing lions, generally in the Ishasha region of the park, but you can also see leopards in the park.  Murchison Falls National Park has tons of giraffe, but also is home to lions, jackals, elephants, warthogs and antelopes.  Kidepo National Park is on the Northern border of the country and I found to be very similar to the Mara in Kenya.  The difference is there are only 3 lodges in the entire park.  And yes, it is home to cheetah, lion, hyena, porcupine, pangolin and the elusive caracal.
Active Adventure.  Want to hike, bike, zipline?  Uganda has a place for you.  Trekking to gorillas or chimpanzees is definitely a challenging hike for anyone, so if you trek 2 or 3 days during your trip, you will get your exercise.  Additionally many of the parks offer nature walks as well.  You can also hike to the top of Murchison Falls.  Some of the islands in the many lakes in Uganda have ziplining and biking available.
The People.  Uganda is home is 54 different indigenous tribes.  And there are many opportunities to interact with several of them.  The Batwa (or pygmies) live close to Bwindi and there are cultural experiences you can do after you gorilla trek.  The Ik and Karamonja live in the Northern part of the country and are very different from the Batwa.  Also, there are chances to participate and interact with local community projects like Ride 4 a Woman in Bwindi.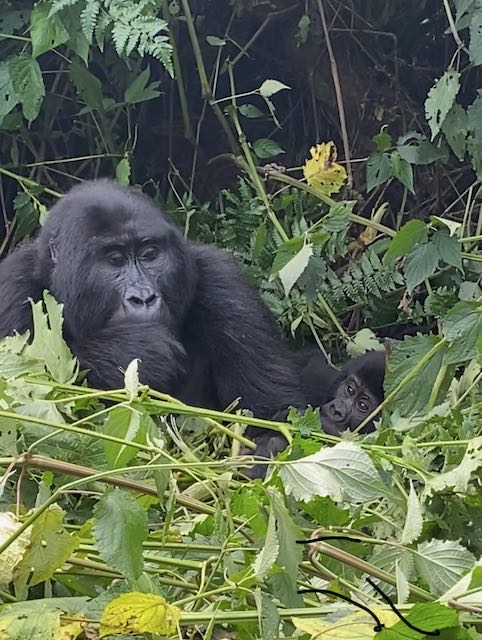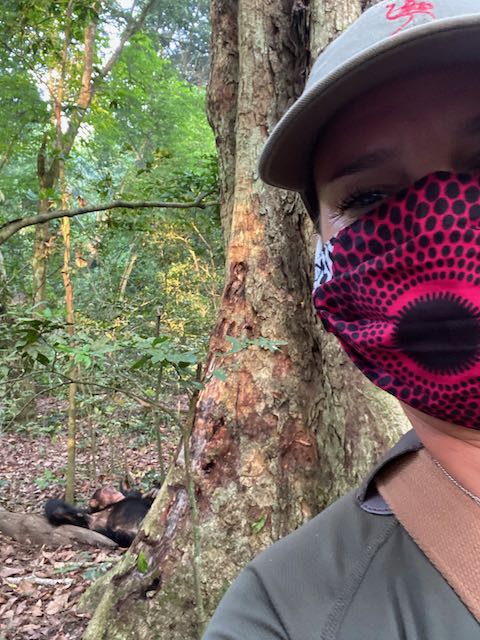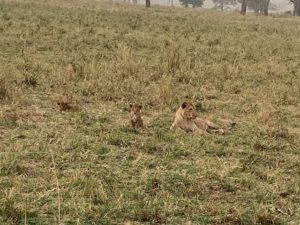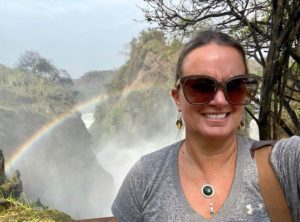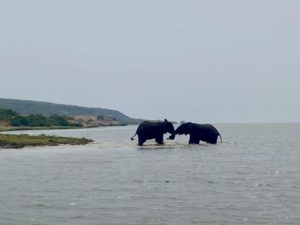 Having been to Africa many times, one of the things that struck me the most about Uganda is the wide variety of activities available to visitors.  There aren't many countries where you have primates, traditional game drives and water safaris.  A quick note on COVID, in all places, the lodges were doing temperature checks, providing hand washing stations and wearing masks.  I definitely felt safe while traveling.
I would love to you tell you more about Uganda, give me a call at 3129518517 or email me at sbradley@africaendeavours.com.