Douglas Herbert
Vice President and Director of International Operations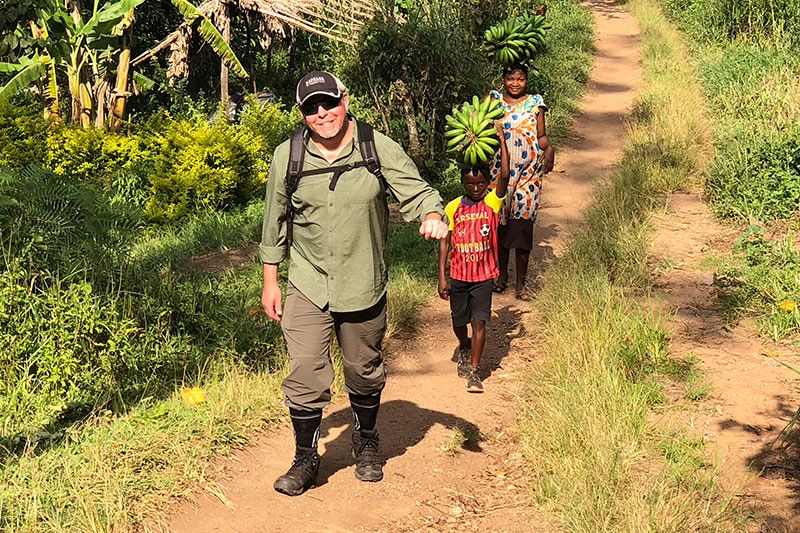 My Story
After 20+ years in the IT field, I came on board full-time in 2010. I spent a few years prior to that getting to know the people around the world that make this industry tick, so it was an easy transition. Some would even say I married into it. It's been fun to help the company grow into the big family that it is today.
My Travel History and Style
I've been lucky enough to see more of the world than all my ancestors and family combined ever had a chance to experience. I camped outside frequently as a kid, but I'm completely over that.  One night at a place like The Silo or Grootbos will cure you of that quickly.  It's the adventure portion of traveling that is the most appealing.  I've loved staying at some of the most exclusive properties around the world, but there is something inherently charming about a mobile tented camp in the Serengeti.  Some of our industry friends have opened their homes to us on our travels, and that's always a nice way to feel like a local and actually hang out with them away from work.
Favorite Travelers
Every year or 2, Corinne and I take a mob of our friends somewhere in the world for a couple of weeks. In past years, we've taken them to Australia, New Zealand, Fiji, Thailand, Hong Kong, South Africa, Mozambique, Dubai, and Alaska.  This past year, we took the crazies to South Africa and Victoria Falls for a trip of a lifetime, even for us.  And we have a few upcoming like Jordan, Egypt and Portugal.  These are my favorite types of trips, as the people you'd like to share adventures and memories with are actually on the trip with you.  

Favorite Destinations
Being a good son-in-law, I'll say the Gold Coast of Australia to visit the family in February when it's snowing in Chicago, but warm and sunny in the South Pacific. I also love exploring off the beaten tracks, especially in certain parts of Africa like Botswana, Uganda, Rwanda, Kenya, Tanzania, and South Africa.  Africa has really grown as a destination for us over the last few years, so it has been a great joy to constantly see new places and meet new people on our travels.
Hobbies
I was a musician in a modern rock band for quite a few years, and still enjoy playing one of my many guitars. I love golf and playing on tracks around the world when we travel.  At home, I never get the time to play as much as I'd like.  I also enjoy summertime in Chicago, hitting the numerous local street festivals for live music and cold drinks.