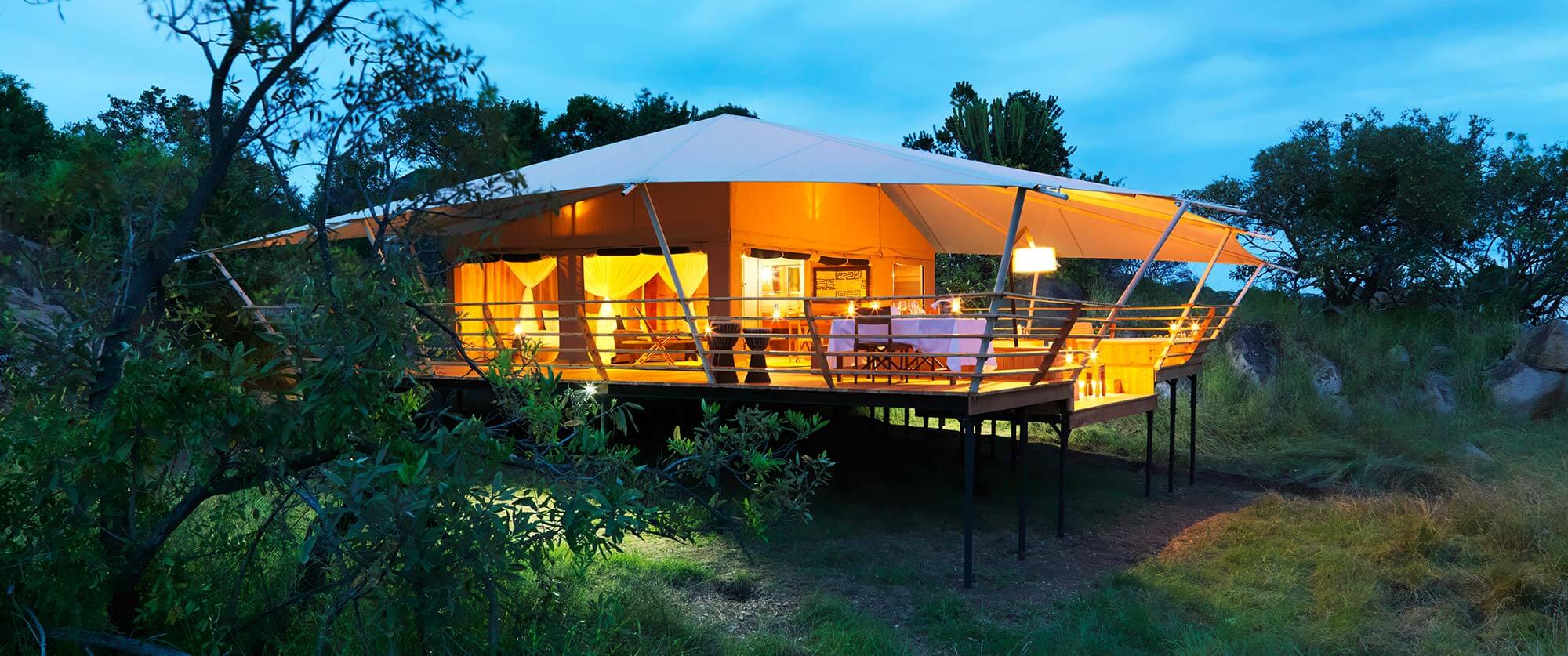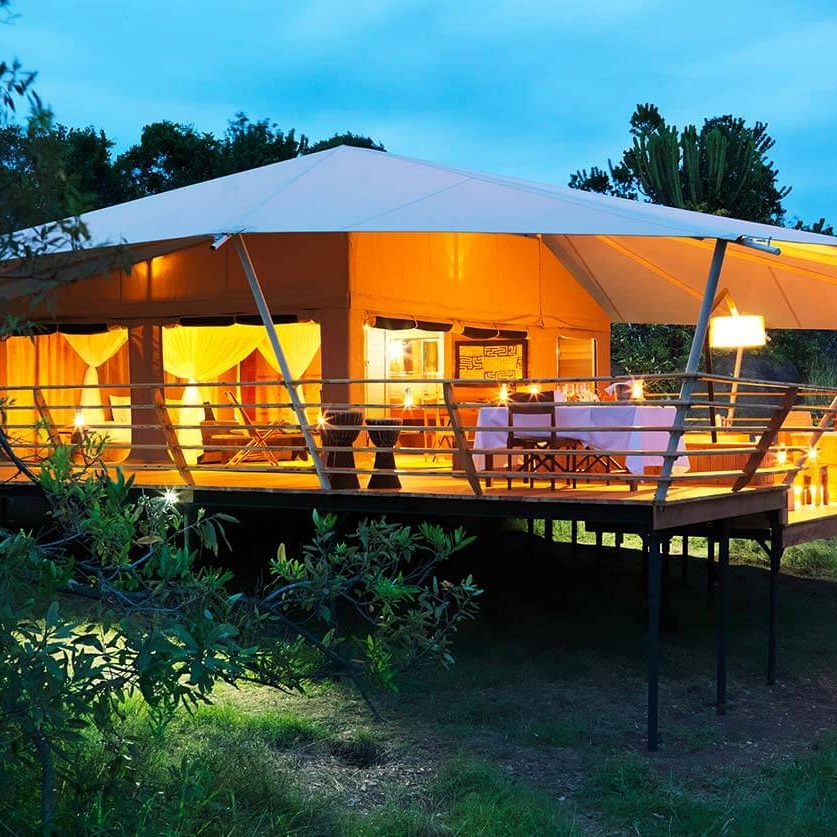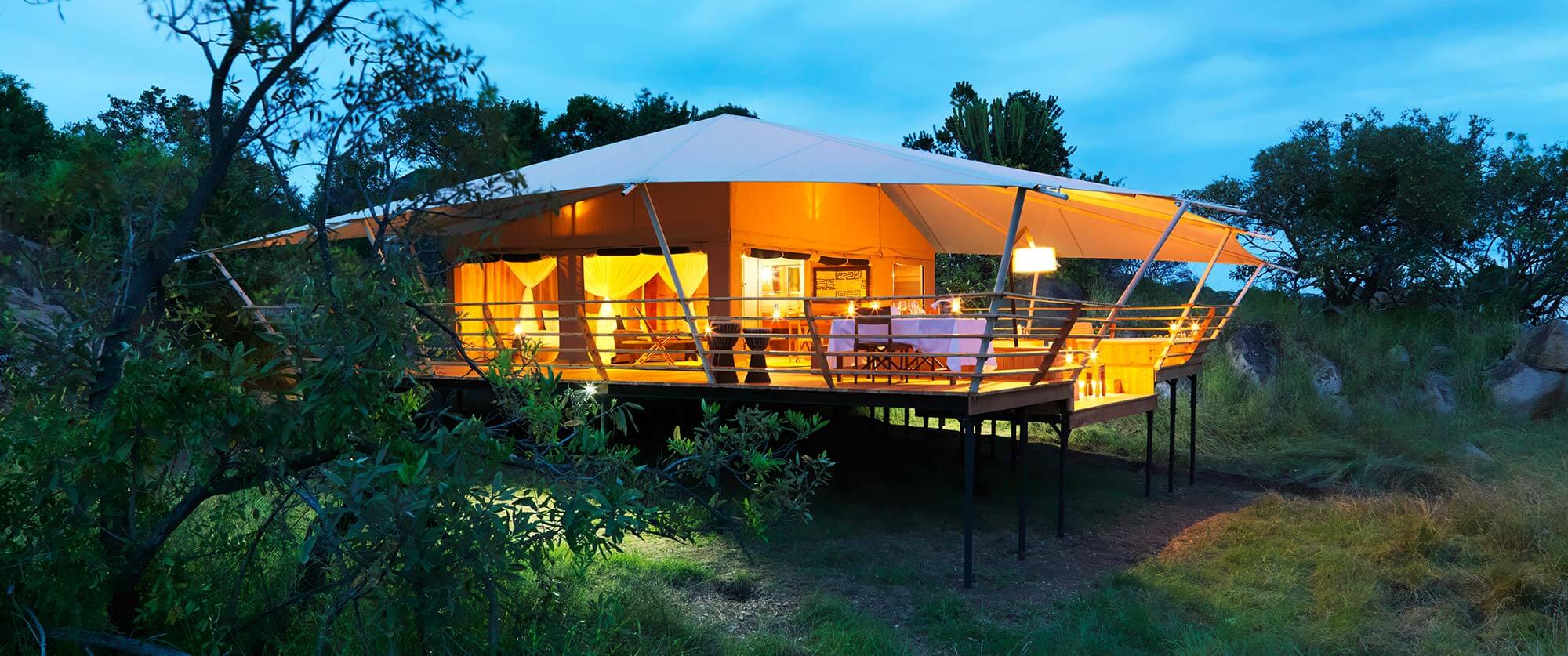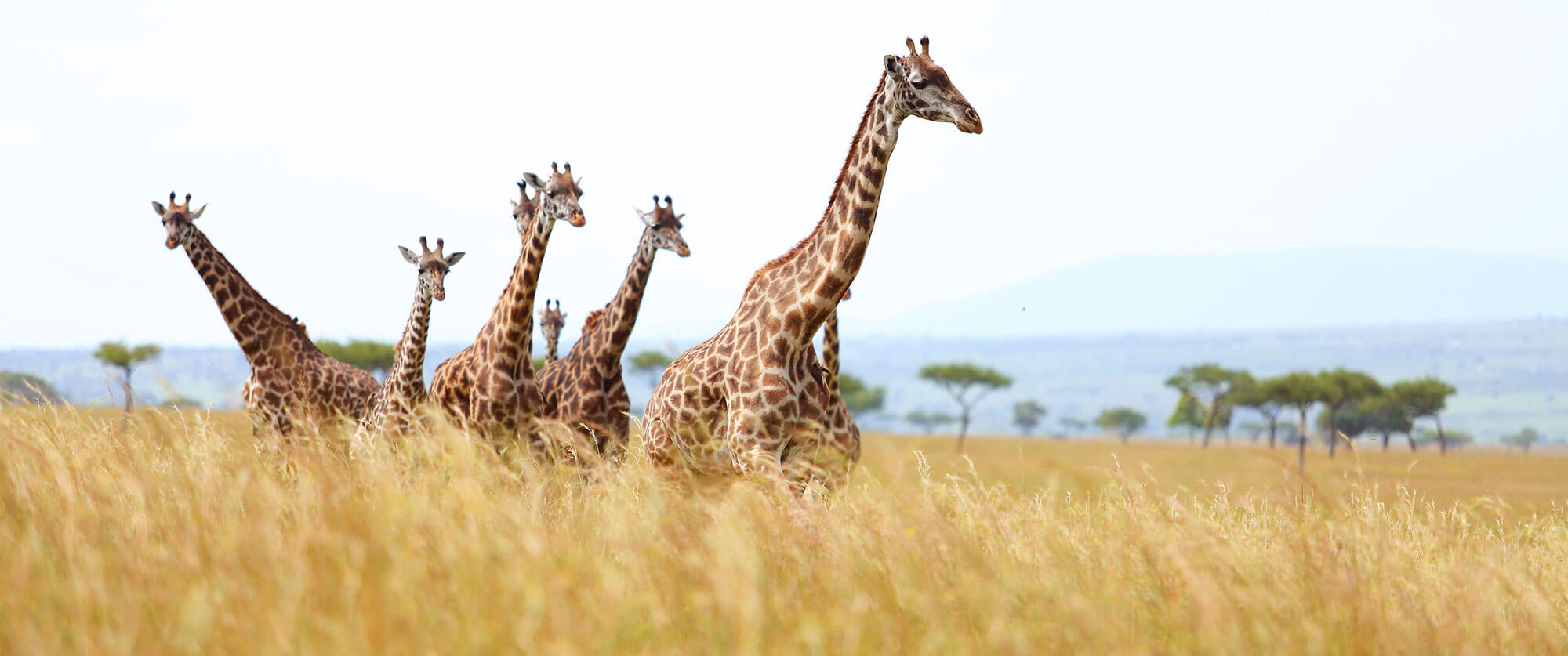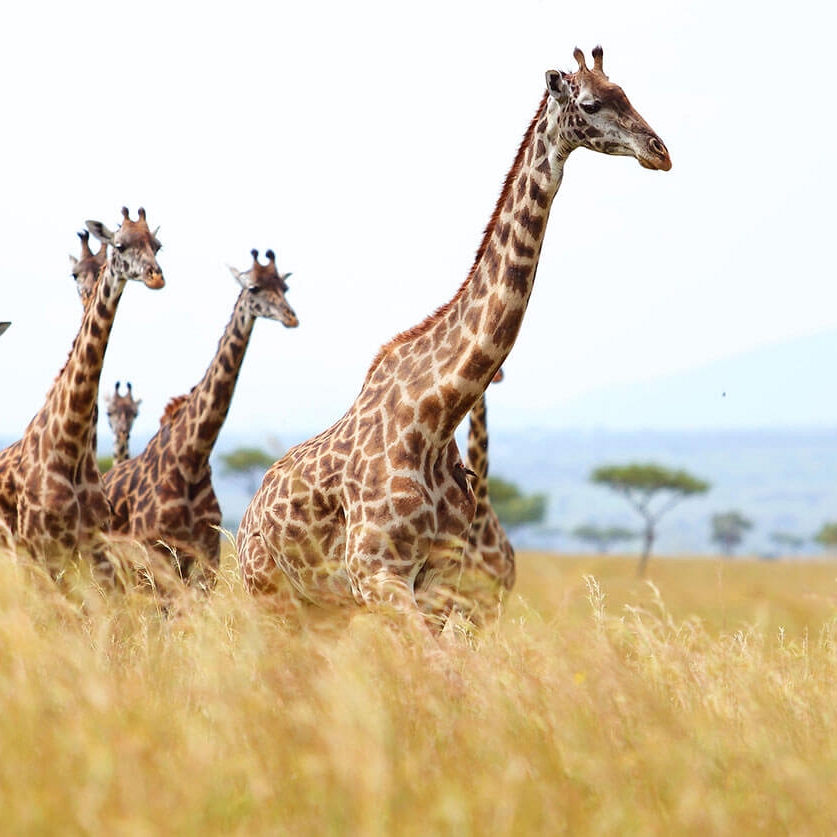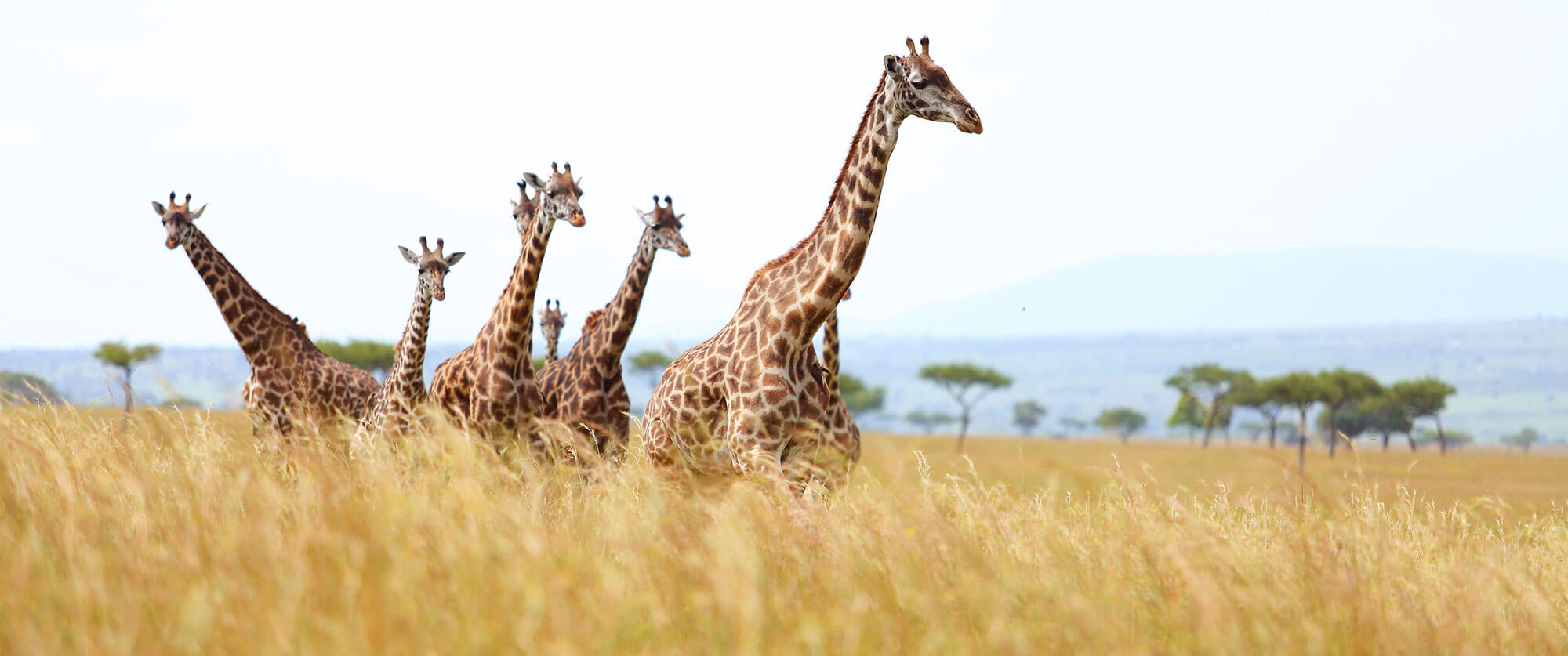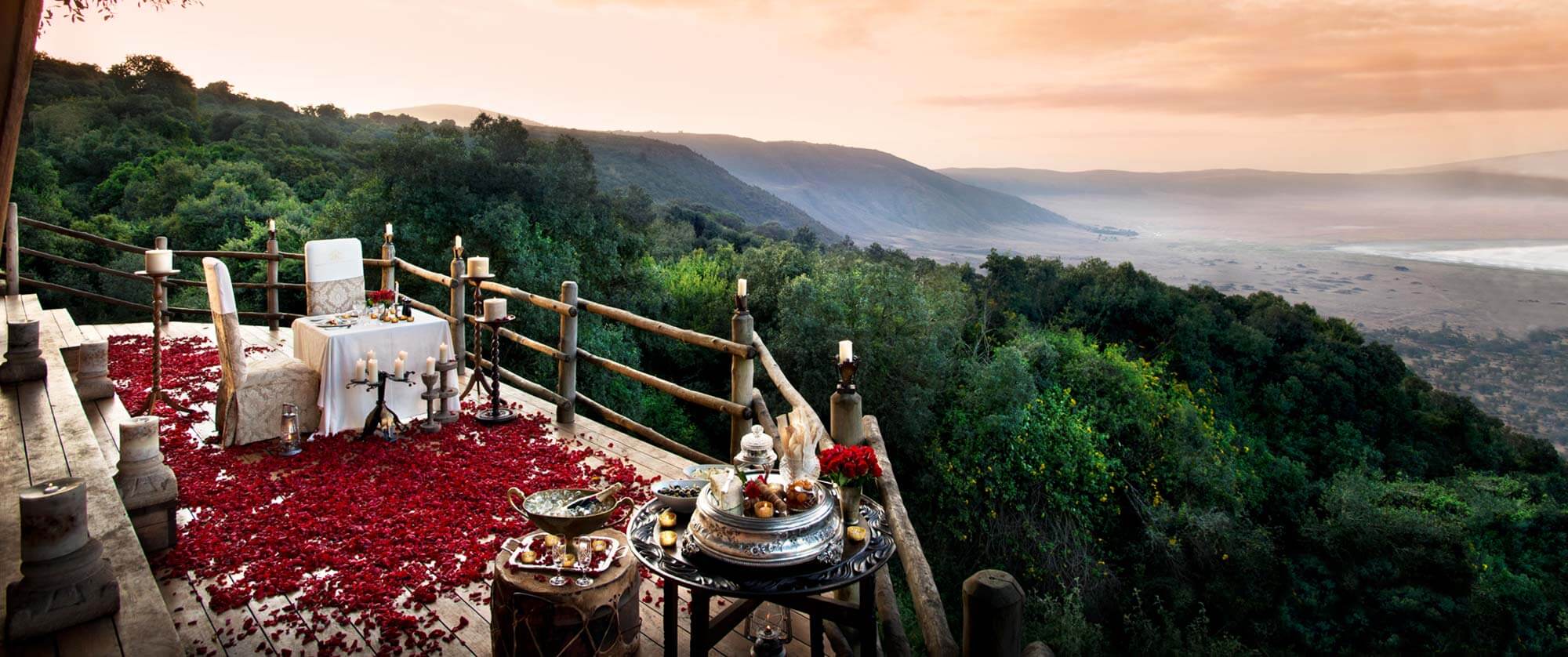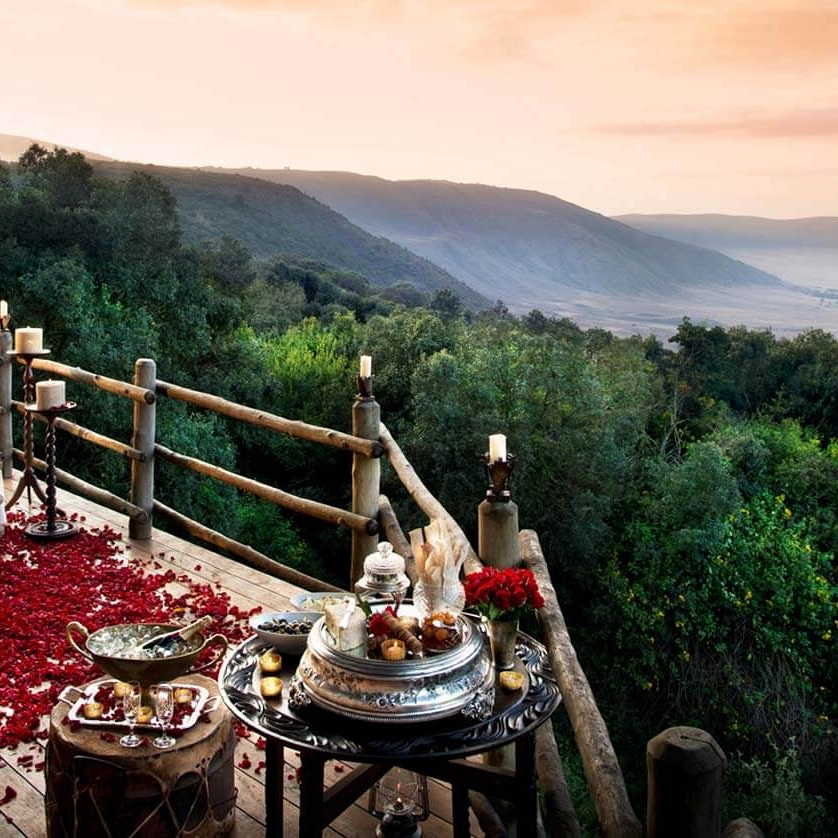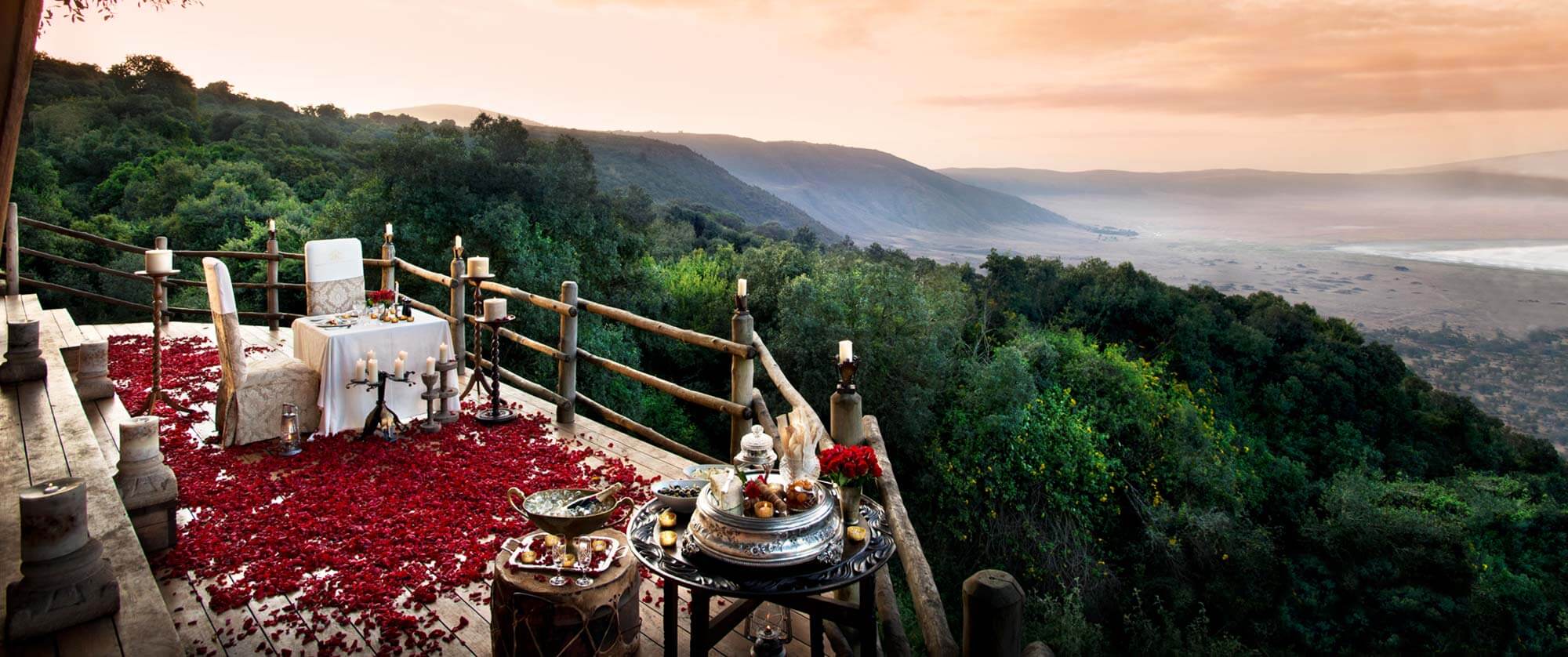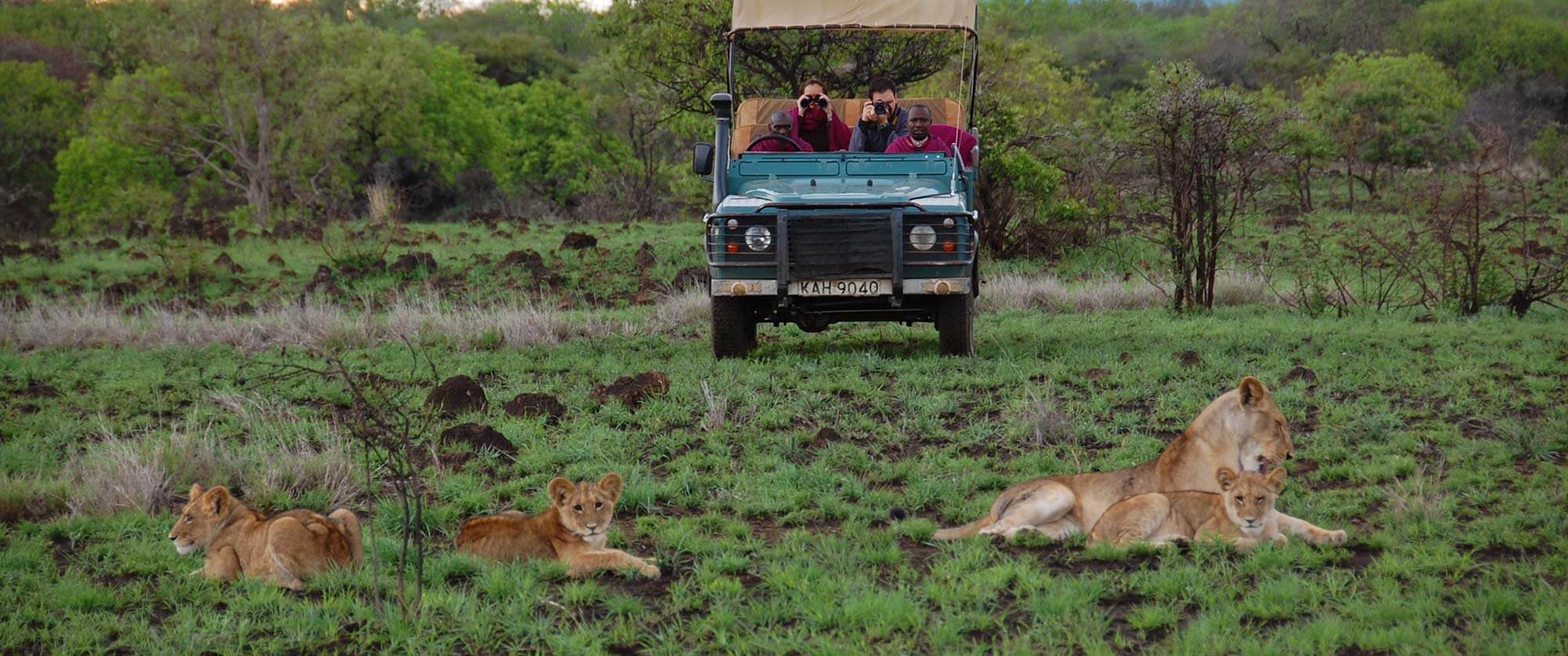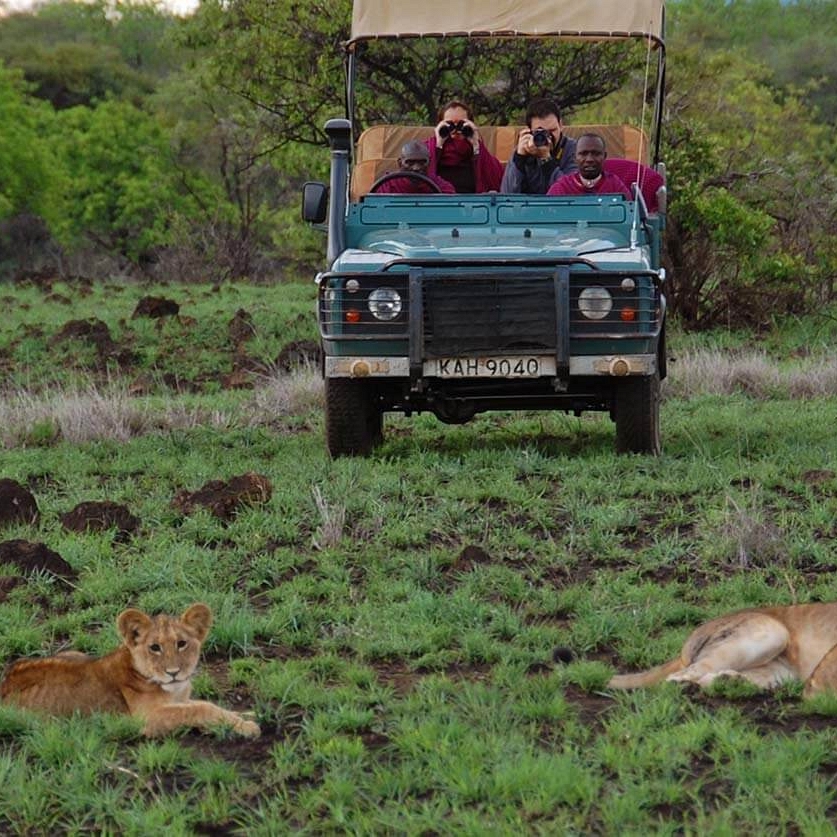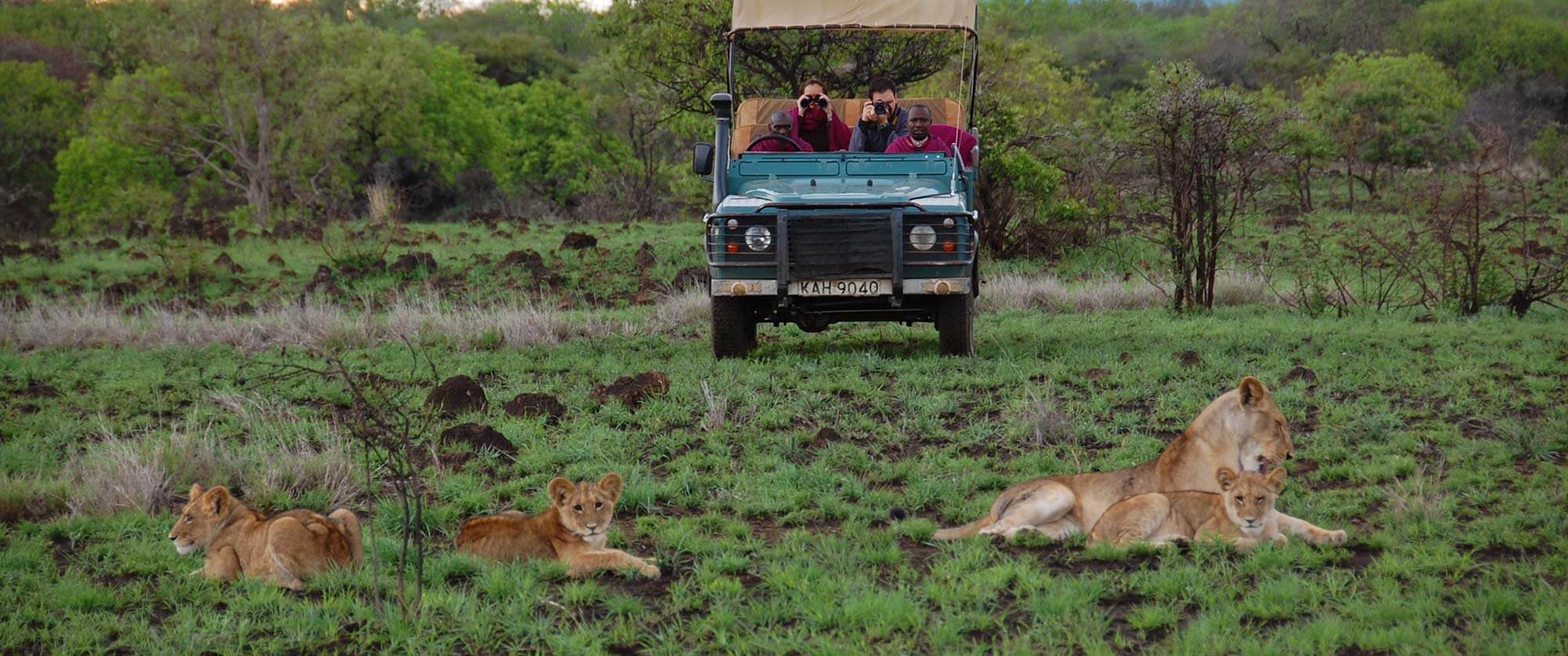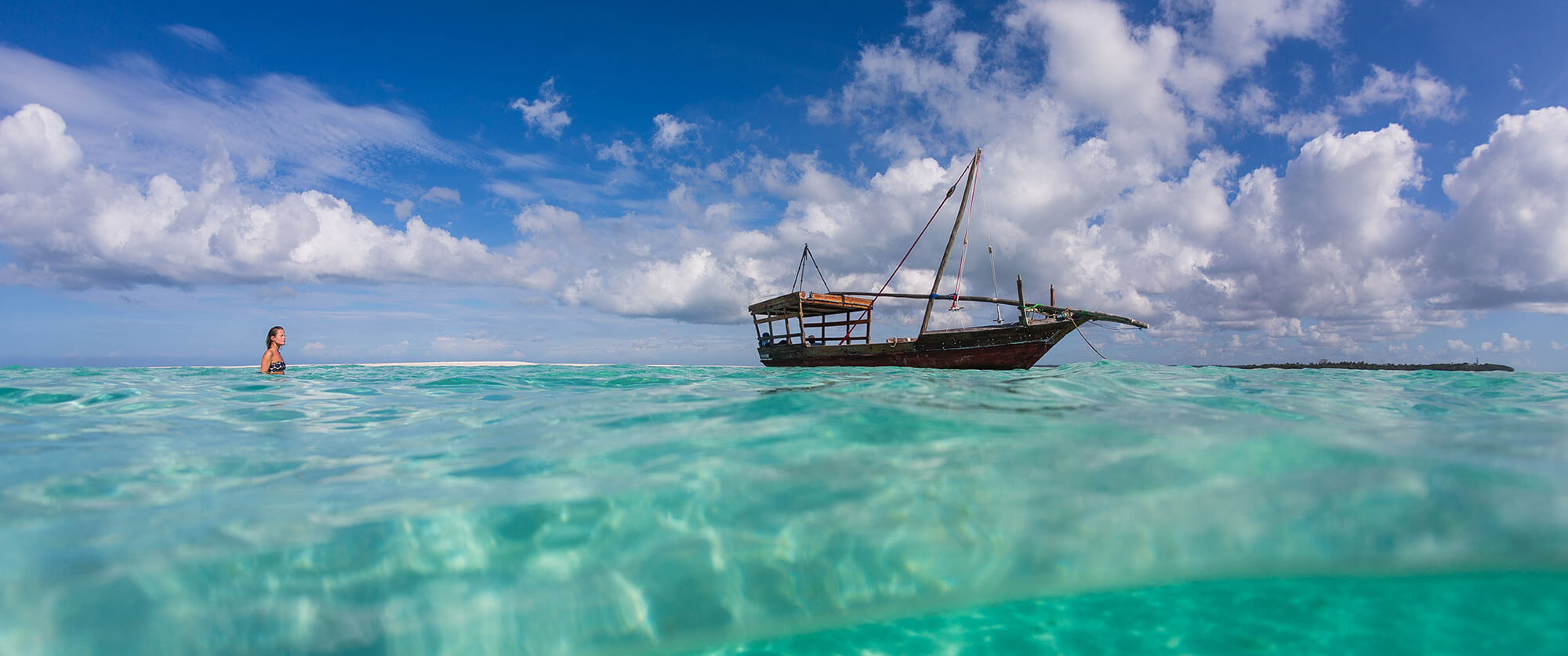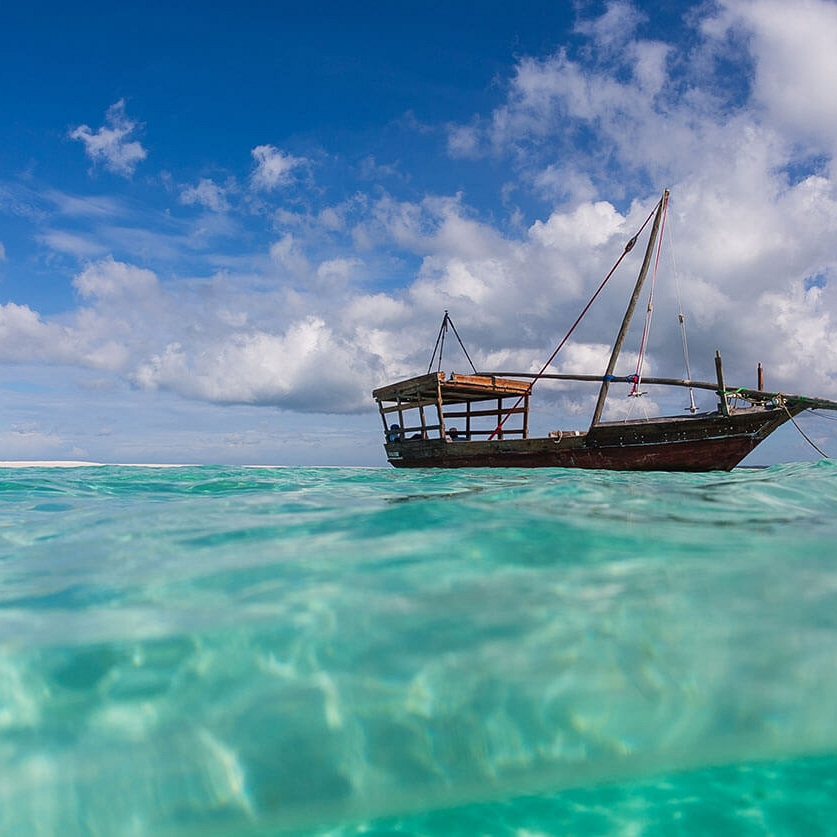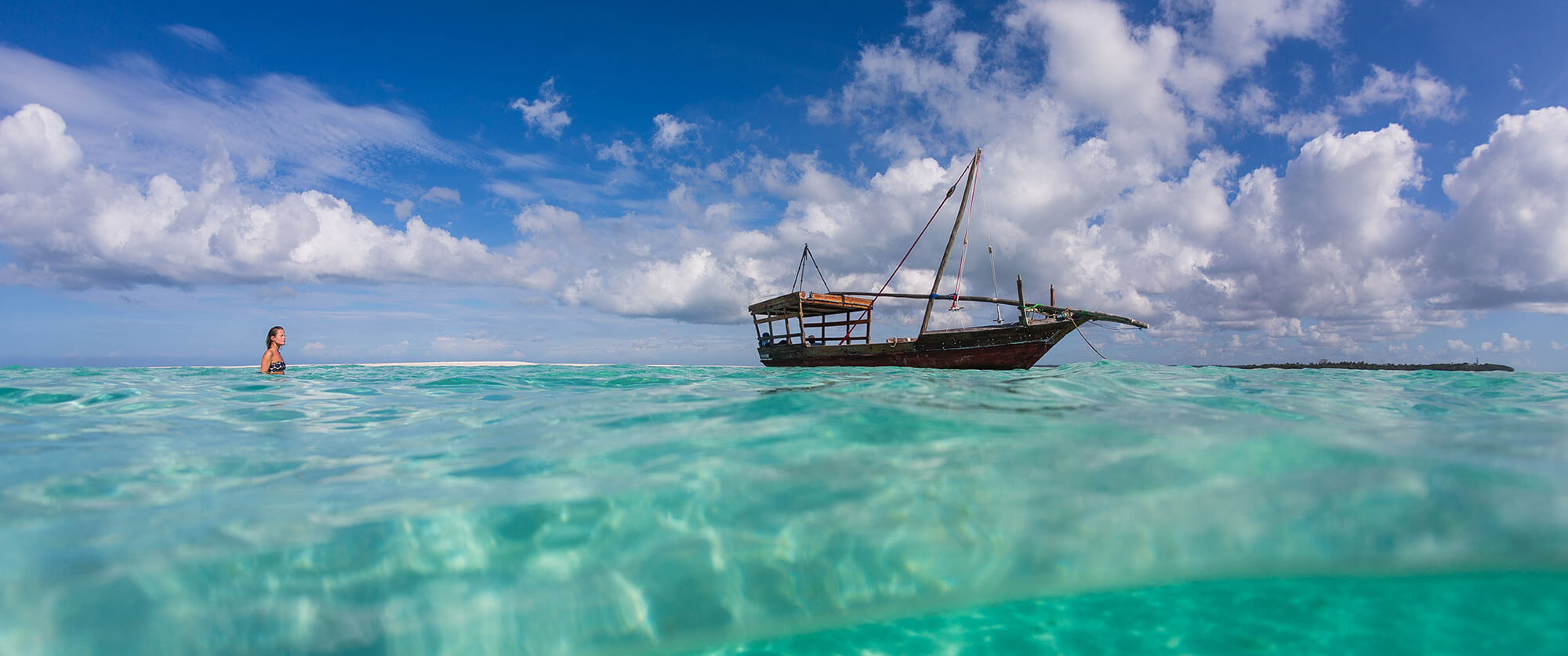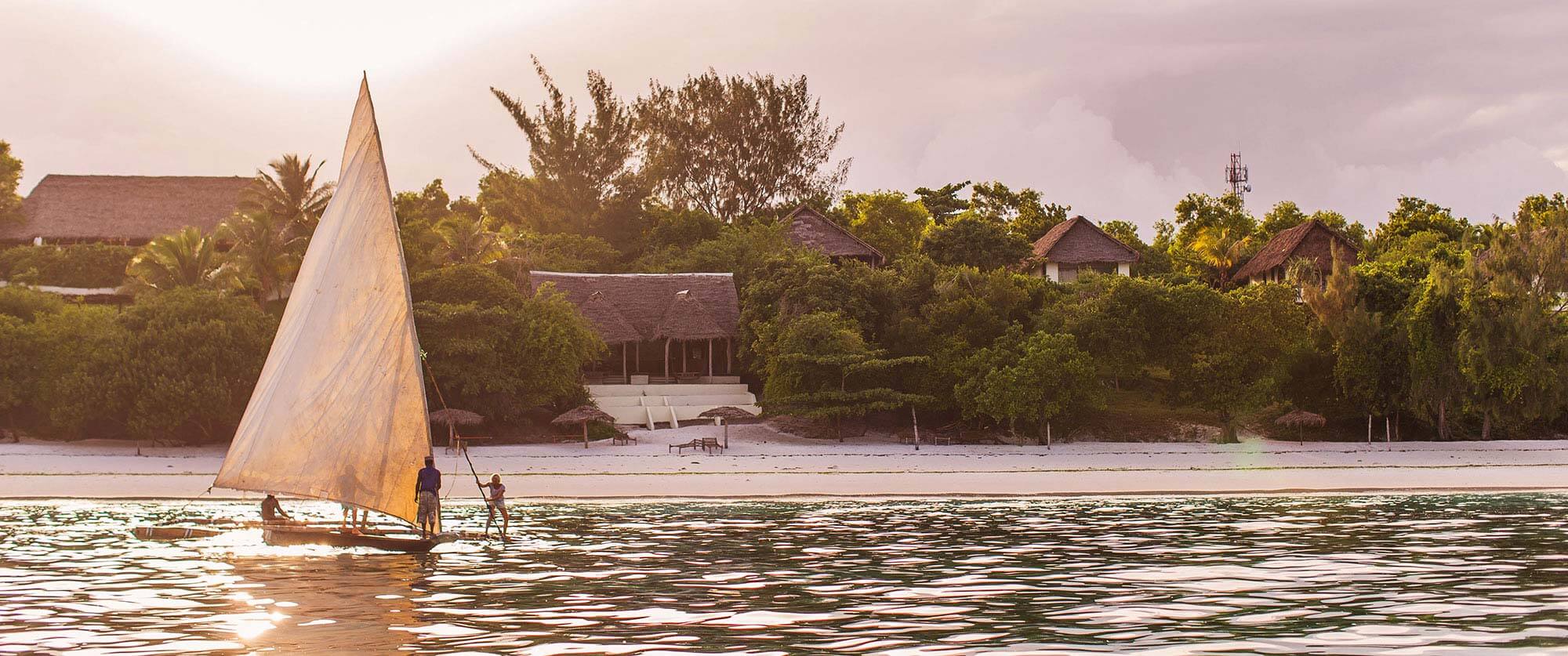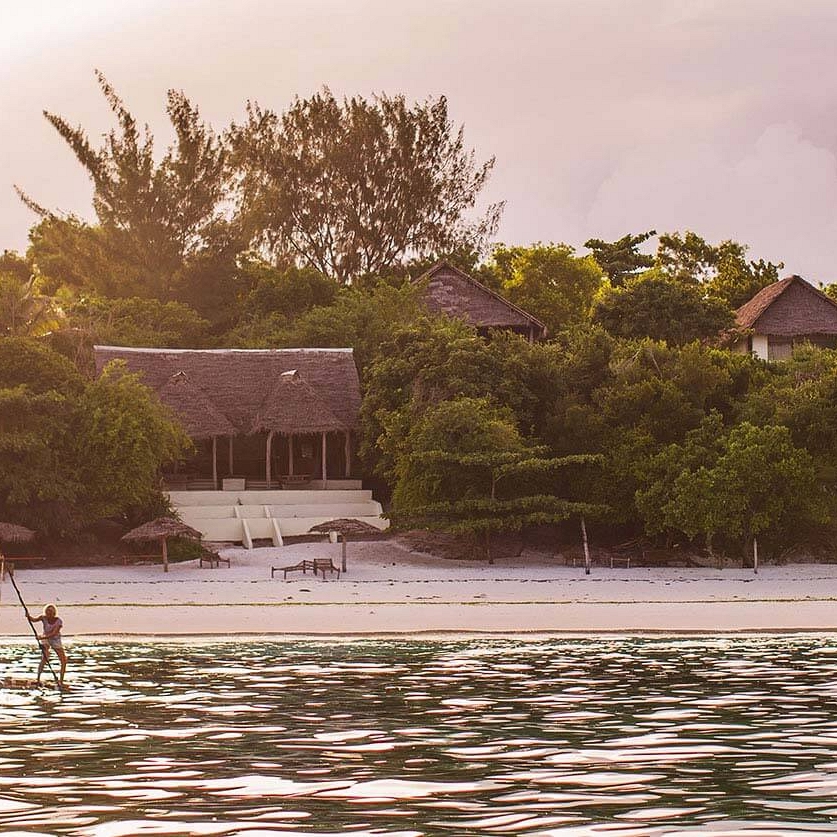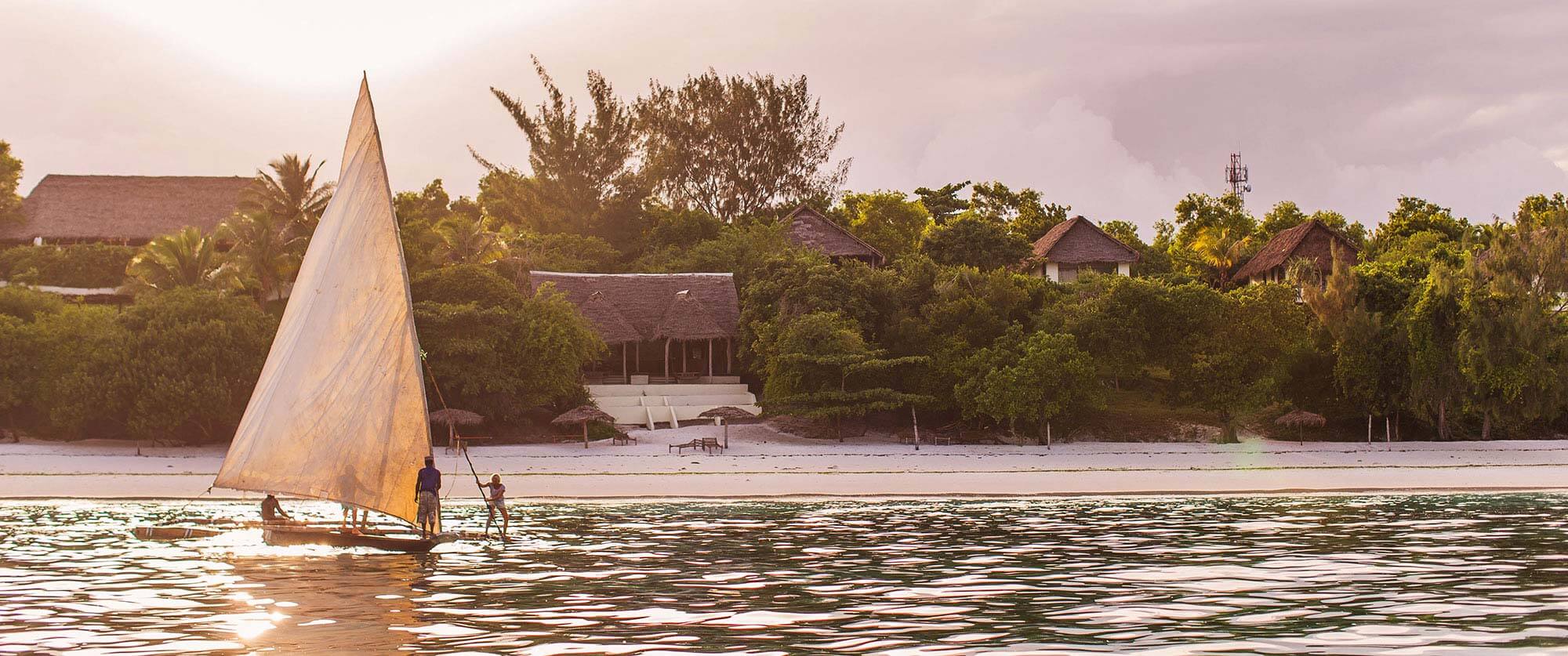 Safari and Beach Package: Kenya, Tanzania, and Pemba Island
Discover adventure and luxury in East Africa's most breathtakingly beautiful regions. Walk with the Maasai in the Chyulu Hills; witness the Great Migration; soak up views of Ngorongoro Crater from your luxury lodge; and enjoy 5 days of beach bliss on beautiful Pemba Island.
This Safari and Beach Package: Kenya, Tanzania, and Pemba Island vacation was created for a couple from California who were celebrating a 50th birthday. With a Great Migration safari in Kenya and Tanzania followed by an off-the-beaten-path beach getaway, it was the adventure of a lifetime!
They started their trip at Campi ya Kanzi, one of our favorite safari lodges in Kenya. This unique camp offers Big 5 game drives with views of Mt Kilimanjaro, authentic interactions with local Maasai tribe members, and a family atmosphere that makes you feel right at home. Then they flew to the Masai Mara to see the famous Great Migration. They stayed at the beautiful Angama Mara camp, where they were treated to spectacular views over Out of Africa scenery.
Next for their Safari and Beach Package: Kenya, Tanzania, and Pemba Island vacation, they flew down to the world-famous Serengeti in Tanzania. Here, they enjoyed more incredible Great Migration safari action while discovering a classic luxury tented camping experience. We also arranged a special surprise birthday dinner for them in a scenic location, lit by the romantic flicker of oil lamps.
Of course, no trip to Tanzania is complete without a trip to the famed Ngorongoro Crater! We sent them to the ultra-luxurious Ngorongoro Crater Lodge, which is perched on the crater's rim and features absolutely breathtaking views over the beautiful landscape. They had a game drive in the Ngorongoro Crater complete with a fabulous private lunch.
The last stop on their Safari and Beach Package: Kenya, Tanzania, and Pemba Island vacation was a beach paradise. They flew to Pemba Island, a true hidden gem located off the coast of Tanzania. They spent 4 nights at the incredible Manta Resort in a seafront villa featuring gorgeous views of the ocean. They enjoyed spectacular scuba diving in the vibrant reefs surrounding the island, visited a few local markets and a spice farm, and enjoyed an excursion to a secluded sandbar. Their stay at Manta was pure bliss; they even had a daily massage included in their stay!
At last, their incredible journey came to an end. They said goodbye to the beautiful beaches of Pemba and boarded a flight to Zanzibar and onward back home.
&Beyond Ngorongoro Crater Lodge
Suggested Itinerary
Day 1
Welcome to Kenya! Fly into Nairobi and make your way to your fabulous hotel for the evening. A large, plantation-style hotel, Hemingways Nairobi offers spacious and luxurious rooms, and even a private butler service. From the spa to the gourmet menu, you'll find plenty here to keep you entertained. If you wish, you can also visit the Giraffe Centre just a few miles away and hand-feed the giraffes!
Hemingways Nairobi
Day 2 – 3
Your safari adventure begins! Transfer to the airport and catch a charter flight to Campi ya Kanzi, a spectacular eco-lodge in southeastern Kenya. Enjoy gorgeous views of the green hills of Africa leading up to famed Mt Kilimanjaro. These rolling green and blue hills are unlike any other landscape in Kenya, but still offer ample sightings of the Big 5 and other iconic African wildlife.
Seamlessly intertwined with the safari experience, Campi ya Kanza offers intimate and authentic cultural interactions with local Maasai tribe members. Enjoy game drives with Maasai guides, join your guide on a walking safari to learn the secrets of the bush, or venture into the cloud forest for an experience unlike any other in Kenya.
Campi ya Kanzi
Day 4
Board a private charter flight back to Nairobi. Enjoy lunch at the elegant Talisman restaurant and, time permitting, visit the Giraffe Centre nearby. Then, you will be transferred to the airport for a flight to your next safari camp: Angama Mara. This gorgeous camp is located in the northern tip of the Mara Triangle, which is home to one of the greatest wildlife spectacles on earth: the Great Migration of wildebeest across Kenya and Tanzania.
Angama Mara
Day 5 – 7
Your safari adventure continues! Embark on morning and evening game drives in this stunning corner of Kenya where large herds of plains game attract big predators.
Live out your movie star dreams with a romantic picnic overlooking Out of Africa scenery—yes, the actual view from the movie poster! For romantics and movie buffs, this will be a highlight of your trip. Hot air balloons are also available at additional cost to take in the awe-inspiring scenery of the Great Rift Valley and Maasai Mara from above.
Angama Mara
Day 8
Today, you're off to Tanzania and the world-famous Serengeti! Fly to the Serengeti, meet your safari guide at the airstrip, and enjoy a game drive en route to Serengeti Bushtops camp. This luxurious tented camp embraces the spirit of adventure while also providing 5-star comfort. Cool off in the gorgeous outdoor pool, or retreat to your spacious tent and look out over the wildlife-dotted plains from your fabulous deck with private hot tub.
Serengeti Bushtops
Day 9 – 11
Catch more Great Migration safari action during your stay at Serengeti Bushtops! Embark on game drives in the morning and evening to see the wildlife at its most active. Or, set out on a full-day game drive if you'd like to see it all—the day is complete with a fabulous lunch enjoyed outside in the heart of the Serengeti, and you'll be back at camp in time to enjoy a massage or a soak in the pool before dinner.
For something a little different, explore the other activities on offer: Learn basic survival skills while gaining insight into the local cultures; visit a local village and school; enjoy a safari on foot or in a hot air balloon; or be swept away with a private meal in a scenic location. In between activities, chat with your fellow guests in the lounge and swap safari stories, or simply relax in your private oasis.
Serengeti Bushtops
Day 12 – 13
Enjoy one last game drive in the Serengeti in the morning before you depart for the world-famous Ngorongoro Crater. Your home for the next 2 nights is the luxurious Ngorongoro Crater Lodge. Your fabulous accommodations are situated on the edge of the crater itself, giving you unparalleled views of this stunning African landmark from the moment you rise in the morning. During your game drive in Ngorongoro Crater, enjoy a tasty hot lunch served in breathtaking surroundings at a private picnic spot on the crater floor. Return to the lodge in the evening and enjoy a sundowner cocktail while watching a truly magnificent sunset over the crater rim.
&Beyond Ngorongoro Crater Lodge
Day 14
Today, you're off to the final stop on your incredible safari and beach adventure. Fly to Pemba Island off the coast of Tanzania and enjoy a road transfer to your seafront villa at The Manta Resort. This stunning resort is a haven of barefoot luxury where you'll feel instantly at home. Your seafront villa is a beautiful home away from home where breathtaking ocean views will make you feel blissfully relaxed.
The Manta Resort
Day 15 – 17
The next 3 days are yours to spend at your leisure. The untouched coral reefs surrounding the entire island make Pemba one of the top dive sites in the world. Not a diver? Take in the magnificent reefs on a snorkeling or kayaking excursion. We recommend exploring the island's hidden gems, including spice farms, local markets, historical ruins, and unique wildlife. Or if you so desire, you can simply spend your days lounging on the pristine beaches.
The Manta Resort
Day 18
Your incredible East Africa getaway comes to an end today. Fly to Zanzibar, where you'll catch your connecting flight home.