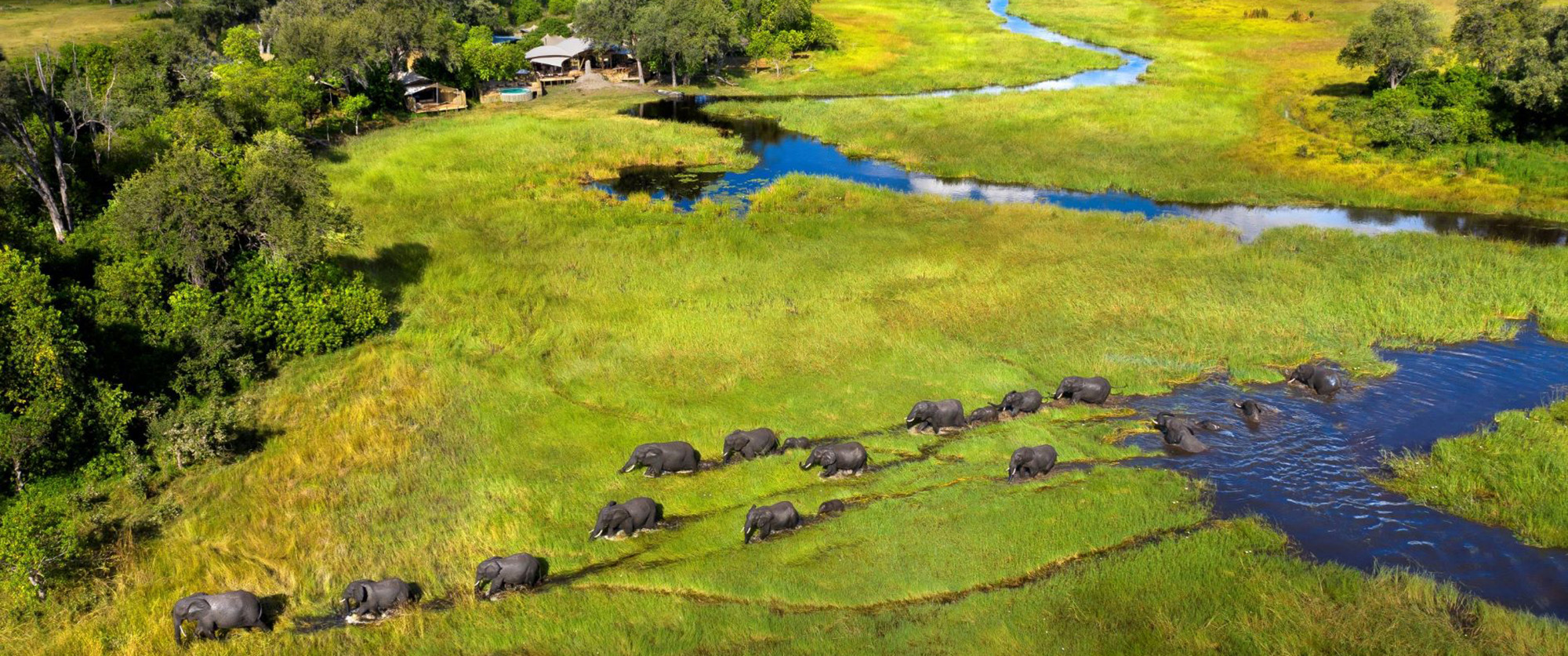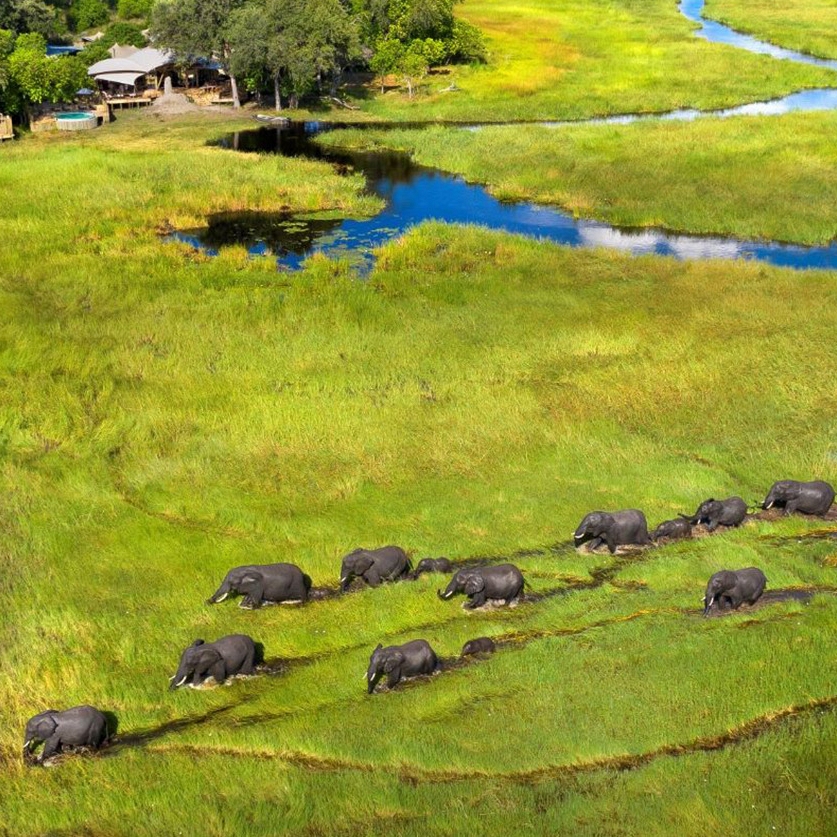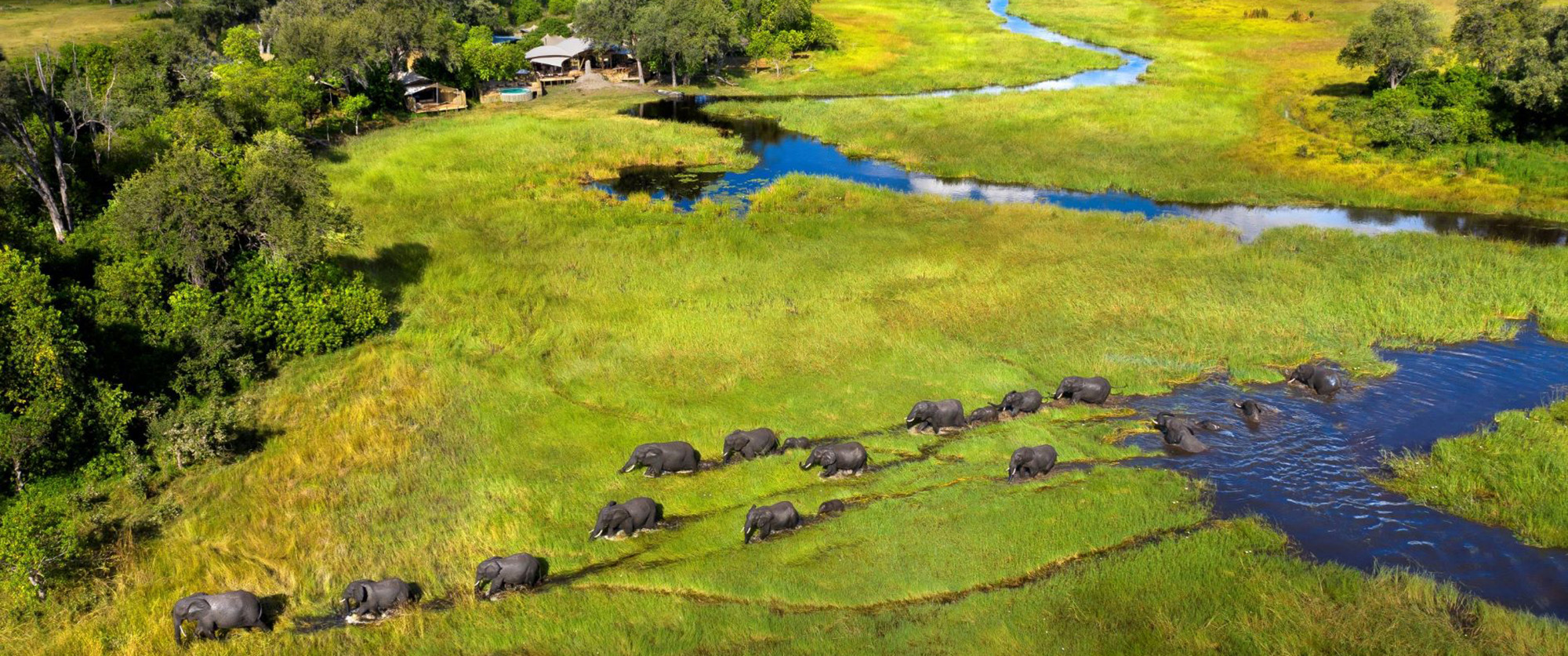 African Bush Camps Itineraries and Experiences
We are thrilled to partner with African Bush Camps, founded by professional guide Beks Ndlovu. He started his journey as a professional safari guide working for companies in Zimbabwe. However, he felt that the safaris being offered were sometimes too structured and stiff, not giving you the flexibility to venture out and explore the wonders of the African wilderness in different ways – in your way. African Bush Camps gives you that flexibility at 17 safari camps around Zimbabwe, Botswana, and Zambia.
You'll revel in the joy of discovery and pristine locations in Africa. From vehicle game drives to trekking on foot, canoeing, community visits and giving back. African Bush Camps offers adventure that expresses the philosophy they stand by…Authenticity.
The African Bush Camps Difference. The more time you spend in nature the more you understand your impact on it. We're a group of travellers and nature lovers who want to show you the incredible spaces we love. This intention flows through everything we do, from our the camp hosts making you feel immediately welcome, to our guides ready to teach you about Africa.
Start your African Safari Here
Affectionately known as one of Africa's best-kept secrets, Zambia offers a raw and authentic taste of true Africa. Off the beaten track, Zambia's charm lies in incredible views and rich scenery. Victoria Falls referred to as the strikingly beautiful "Smoke that Thunders", is definitely not to be missed here – the sheer magnitude of this natural wonder is simply awe-inspiring.
The rich and diverse landscapes of this country are one of its biggest draws. The wilderness is notable for its considerable vastness of untouched areas, mountain highlands and deep rift valleys, wetlands and floodplains. Even the bigger territories of South Luangwa National Park are still relatively unexplored, so your senses will be heightened to the subtlest of movements while on safari. Expect to see herds of elephant and buffalo roam the vast plains, along with lions, leopards, and cheetahs. Zambia is the ideal destination for any discerning enthusiast looking for a unique and private African safari experience.  This 7 Night itinerary covers it all.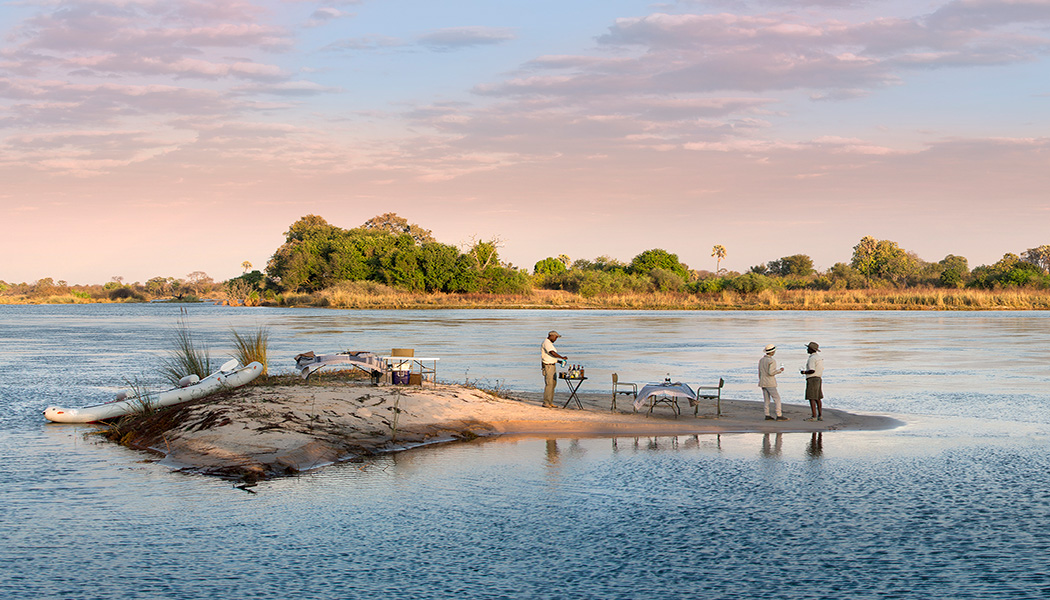 Bucket List.  Zimbabwe and Zambia Vacation
This 13 day itinerary includes some of the best of the African Bush Camp Properties.   Somalisa provides guests with breathtaking views of the golden savannah plains of Hwange. A place where, one moment you are sipping on your gin and tonic listening to the distant baritone roar of a lion coalition on the hunt and the next, you are gazing over at a congregation of elephants mere meters away, peacefully sharing a sundowner with you. Hwange National Park is a land of contrasts from dense teak and acacia forest to vast open savannah, offering guests an exhibition of raw and diverse Africa. Somalisa Camp enjoys pride of place as our first-ever Hwange safari lodge.
Set on a range of remote hills in one of Zimbabwe's finest wilderness locations, Bumi Hills Safari Lodge is utterly captivating. With the Zambezi escarpment as its backdrop, this haven of serenity overlooks the eternal shimmering waters of Lake Kariba below. Not only is Kariba's shoreline wildlife-rich, but the lodge's proximity to Matusadona allows for the wildlife to freely move between the national park and Bumi Hill's private concession, creating endless game-viewing opportunities, led by our passionate team of guides.
Beautifully designed Thorntree River Lodge graces the banks of Zambia's glorious Zambezi River in Mosi-Oa-Tunya National Park. Find perfect respite after a day of activities by relaxing in the infinity pool that seamlessly blends into the river horizon. Thorntree River Lodge celebrates the spirit of community. After a refreshing sundowner drink while watching an exquisite African sunset, spend your evening sharing stories of your safari around the fire from within the comfort of the sunken boma before enjoying our African inspired fine-dining experience.
Lolebezi, this contemporary lodge effortlessly incorporates the luxury expected in a world-class safari camp with a modest elegance and simplicity that can only be found in the African bush. Designed for both family and romantic escapes, Lolebezi has four superior suites and two double family units. The lodge is fully airconditioned, with a private Plunge pool and thatched Sala on the river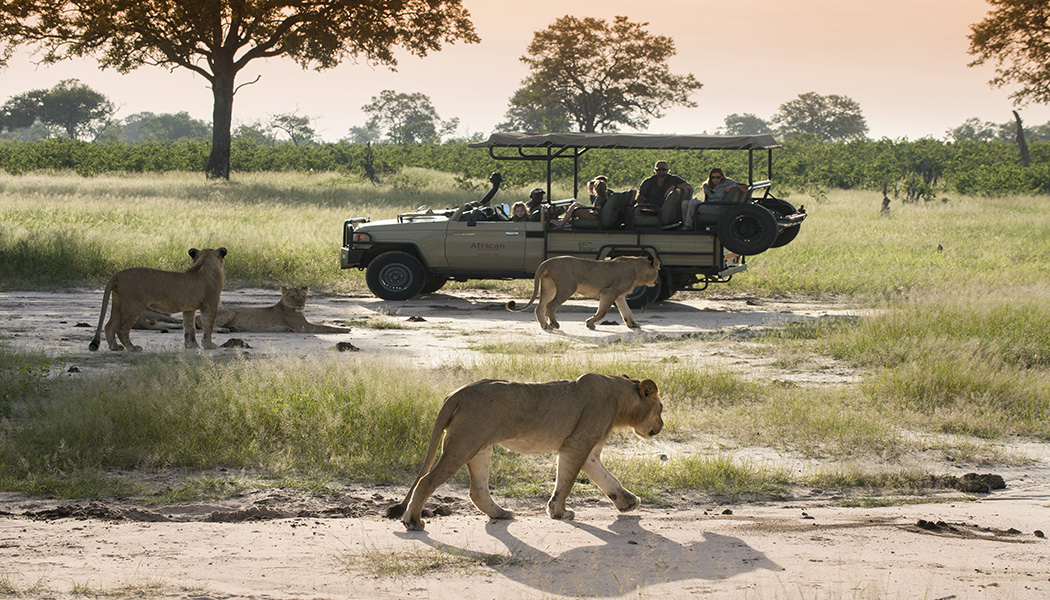 Best Safari Package – Botswana and Zambia
Set within the Okavango Delta's community-run Khwai Concession, this beautiful camp is tucked under the trees on the edge of the Khwai River. This river is all that separates the iconic Moremi Game Reserve and the concession, with hippos, elephants and even lions crossing over from time to time. Watching these animals manoeuvre through the water is an exceptional experience for even the most travelled safari veterans.
Spend your time exploring the raw African wilderness on thrilling game drives, learn about the fascinating fauna and flora on walking safaris or float serenely along the waterways in a mokoro (canoe). A life-changing wilderness experience awaits you at Linyanti Bush Camp. With just six luxury tents, Linyanti Bush Camp offers an intimate Chobe safari experience in a private concession on the border of Botswana's iconic Chobe National Park. The Chobe Enclave teems with wildlife and is best known for its large herds of elephants and buffalo. Our Chobe safari lodge sits on the banks of the Linyanti Wetlands – a significant area that is one of the primary sources of water during the drier months. Look forward to exceptional and diverse wildlife encounters year-round.
This amazing safari package ends at Thorntree. Beautifully designed Thorntree River Lodge graces the banks of Zambia's glorious Zambezi River in Mosi-Oa-Tunya National Park.